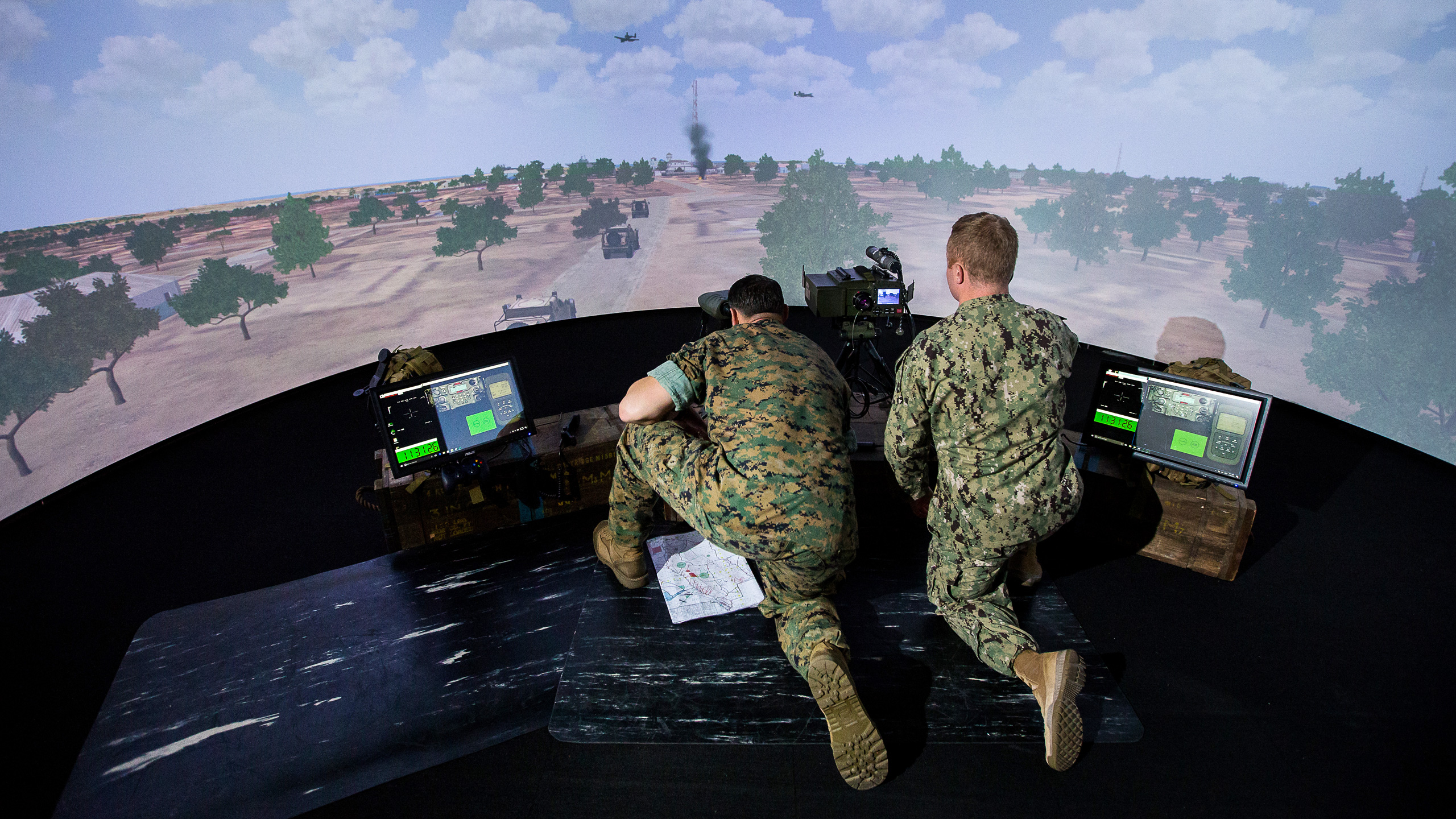 The CAVE system at EWTGPAC San Diego, with MVRsimulation visuals and 3D content. Featured in the display is VRSG rendering MVRsimulation's geospecific Kismayo, Somalia, terrain.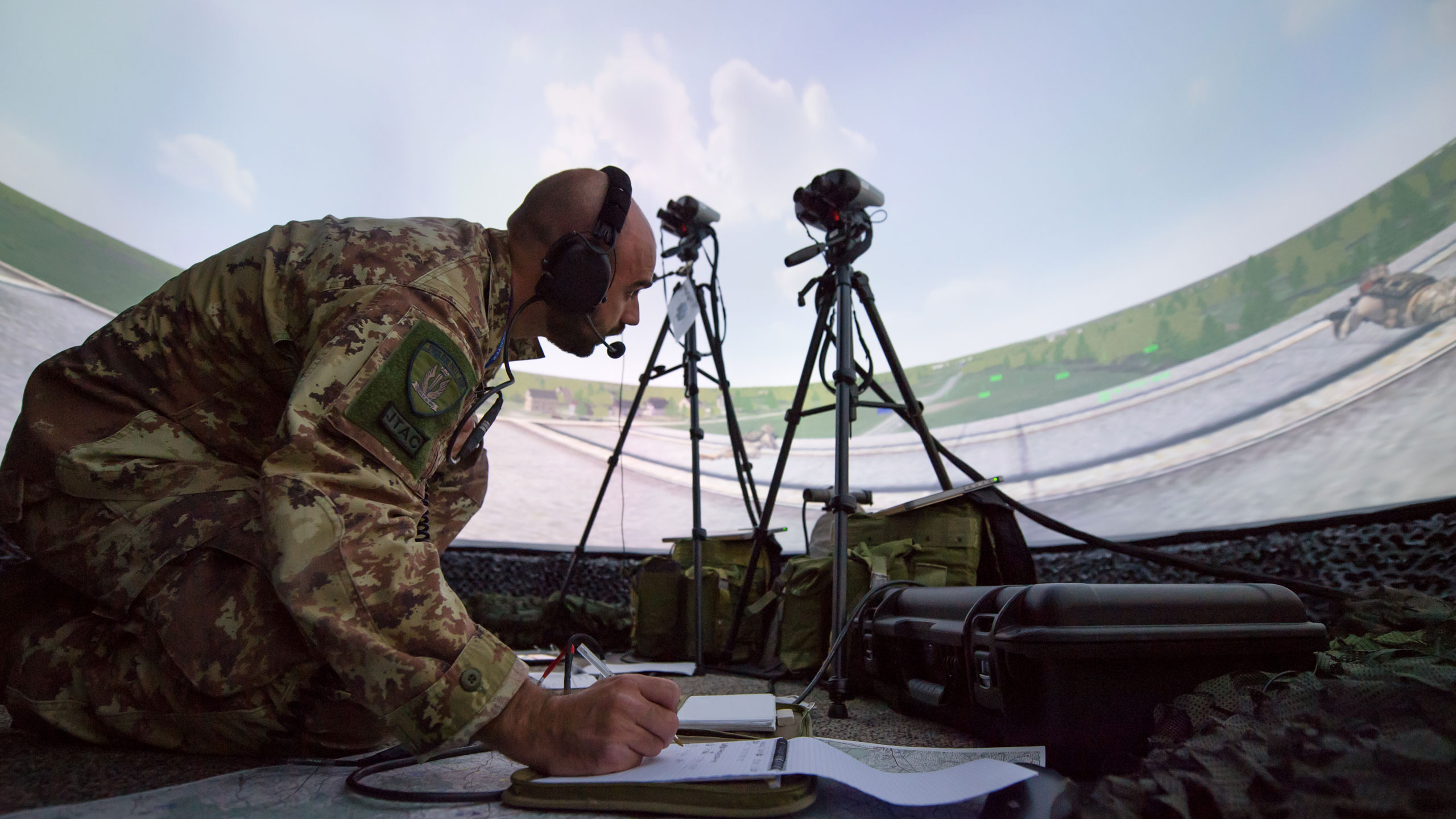 A JTAC engages in a training scenario utilizing the U.S. Air Forces in Europe and Air Forces Africa Warfare Center's JTAC domed simulator at the Warfare Center's facility in Einsiedlerhof, Germany, Sept. 18, 2020, in preparation for exercise Spartan Warrior 20-9 (SW 209). (U.S. Air Force photo by Staff Sgt. Devin Boyer.)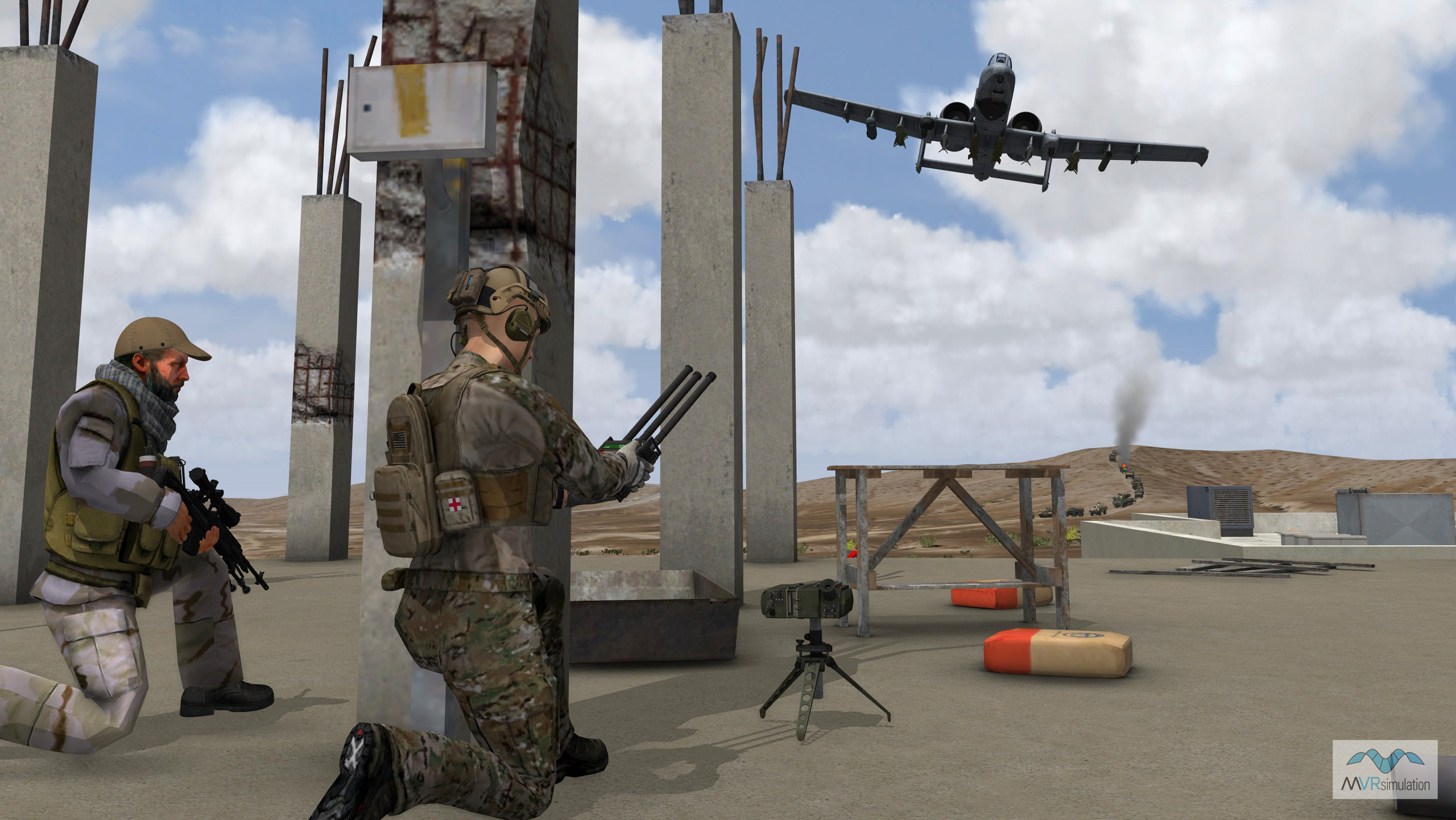 MVRsimulation VRSG real-time scene of a JTAC team; the JTAC character is watching video feed from an MQ-9 Reaper UAS on a ROVER in order to communicate the target to the A-10 pilot.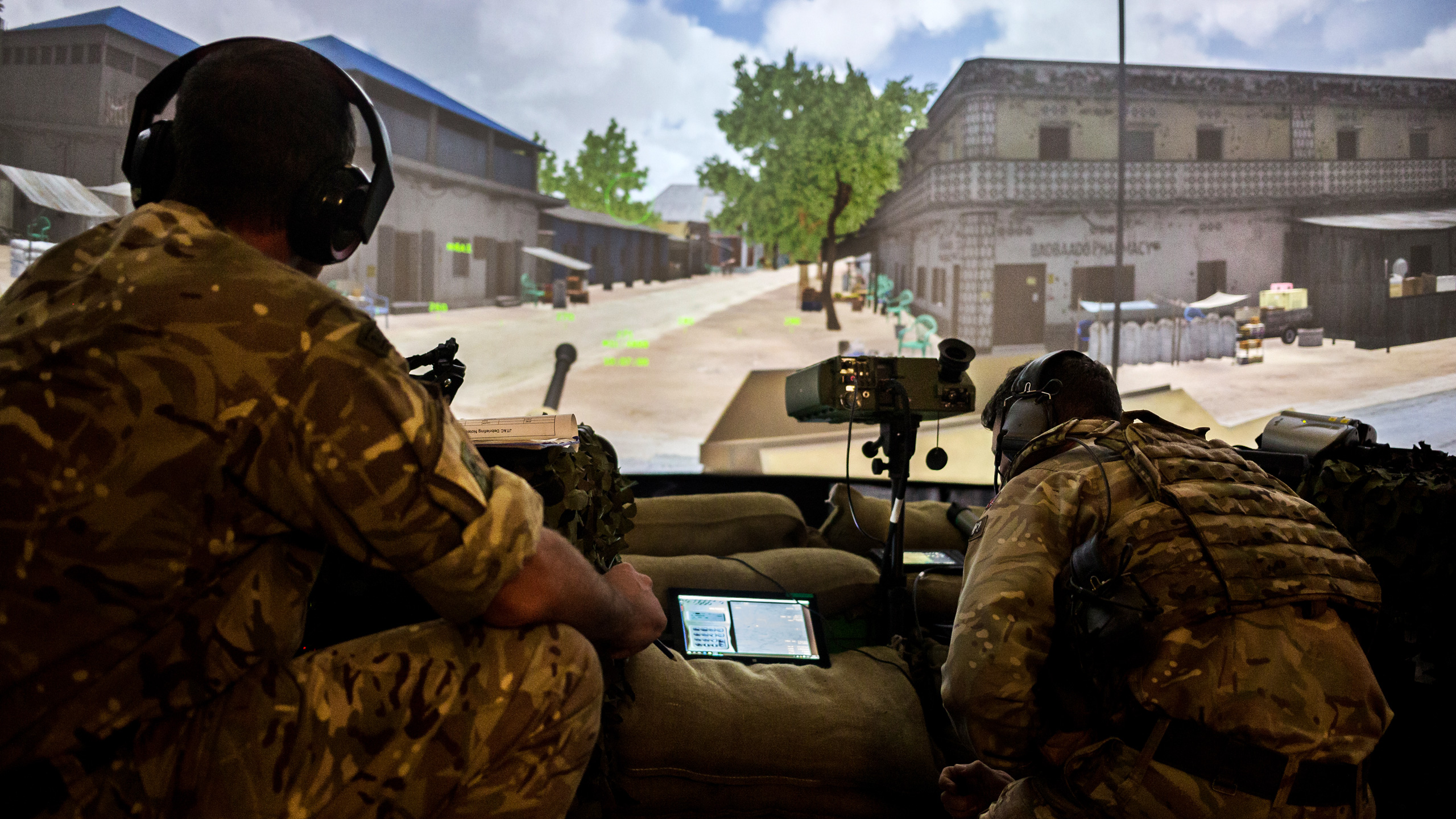 JTACs training in Close Air Solutions' iCASS simulator. MVRsimulation's Kismayo terrain is rendered in VRSG on a curved display. (Photo courtesy of Close Air Solutions.)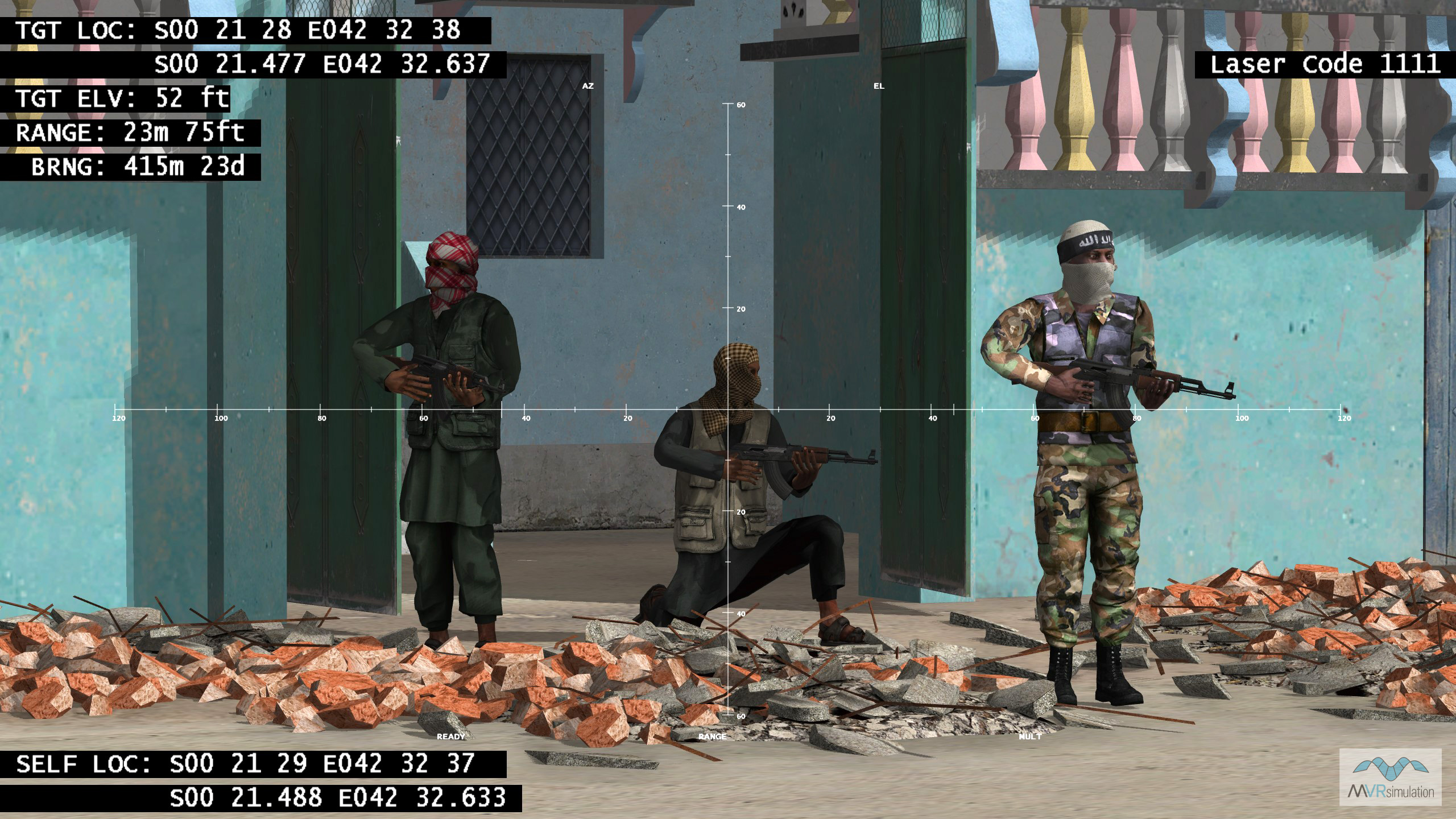 MVRsimulation VRSG real-time scene in JTAC/targeting mode.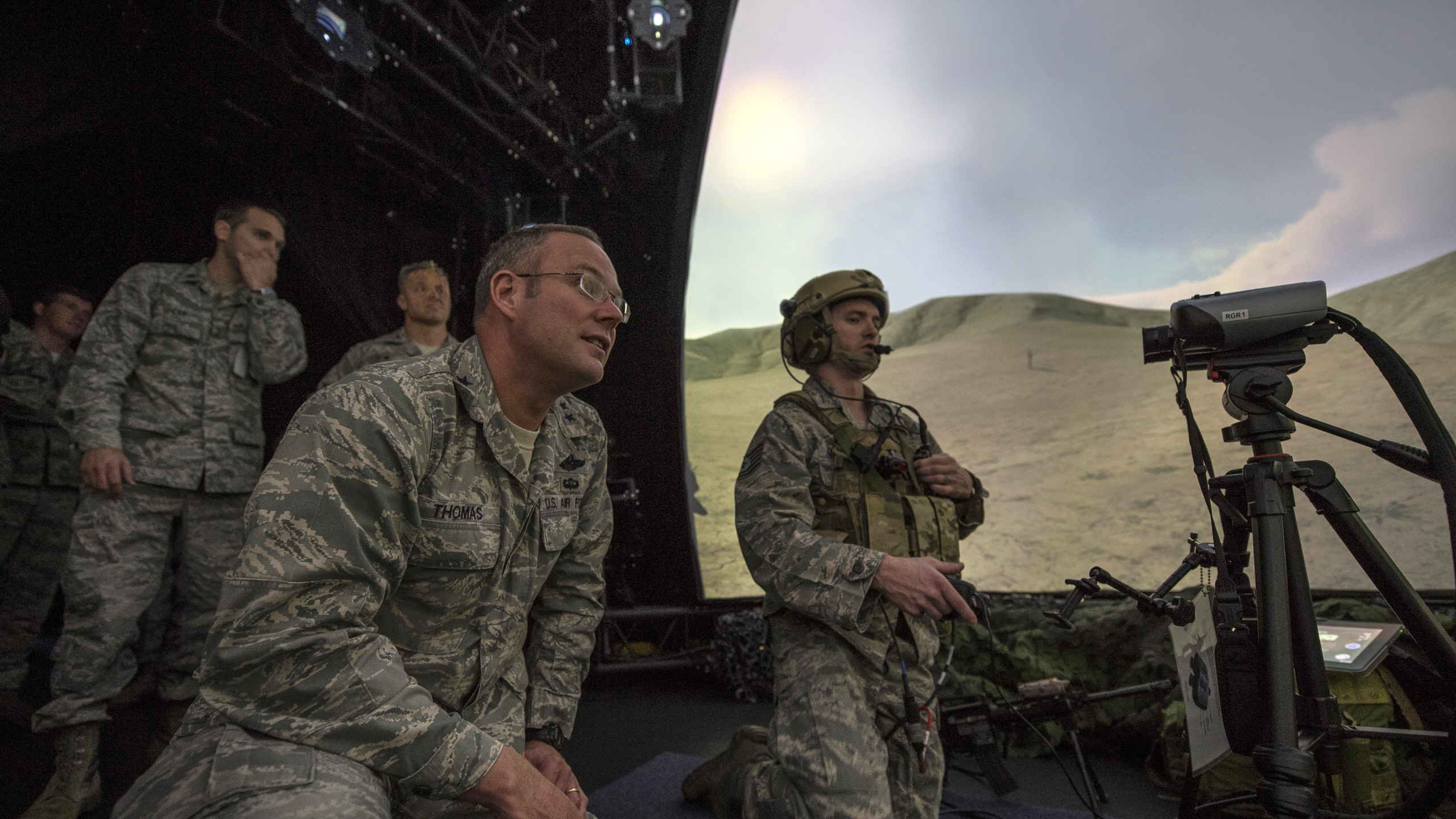 The JTC TRS at the U.S. Air Forces in Europe Warrior Preparation Center, Einsiedlerhof Air Station, Germany. (U.S. Air Force photo by Senior Airman Devin Boyer.)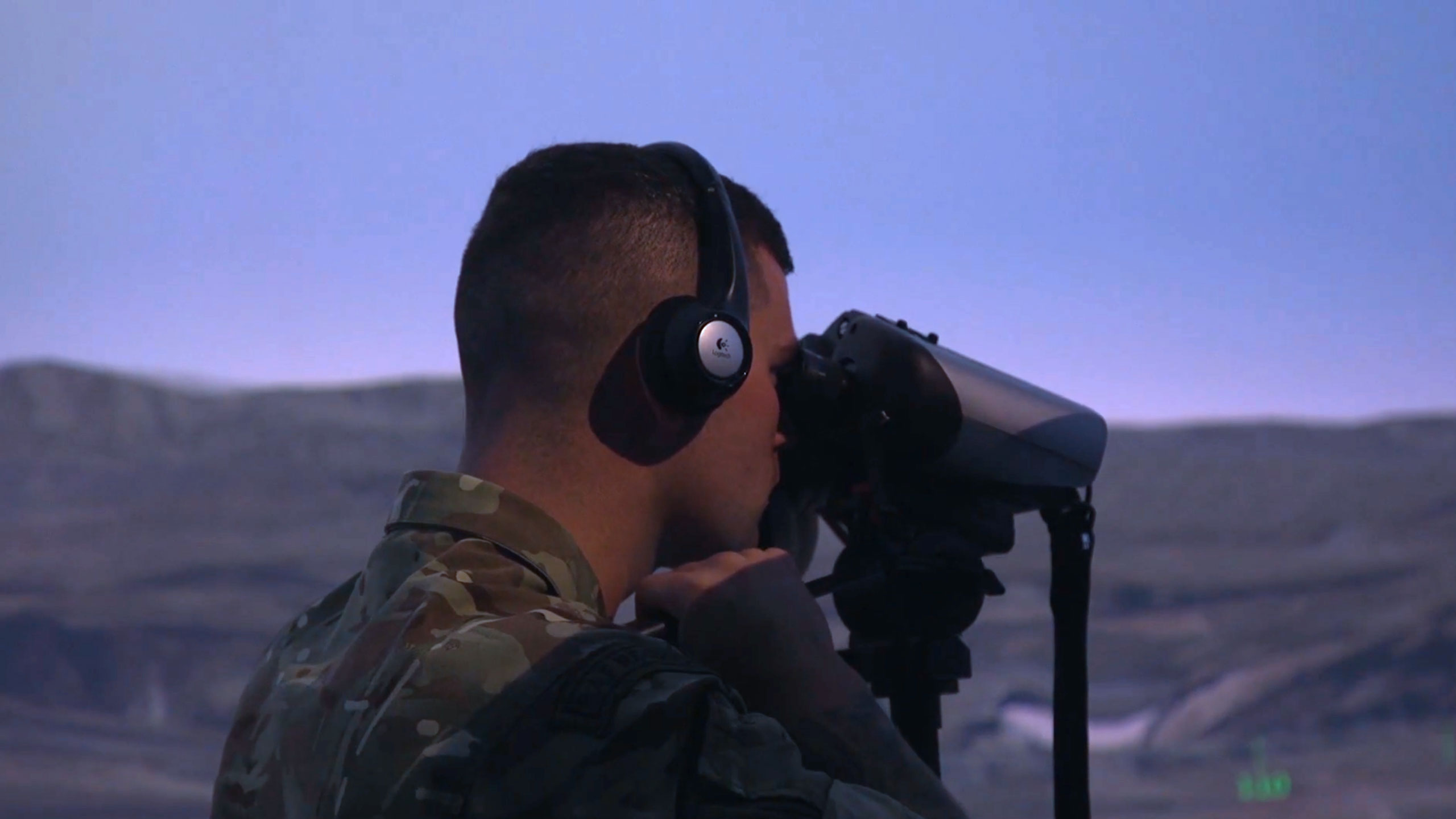 Training at the Distributed Mission Operations Center, at Kirtland Air Force Base, NM, in the JTC TRS training dome with MVRsimulation VRSG, during exercise Coalition VIRTUAL FLAG 19-4. (Photo taken from U.S. Air Force video by Senior Airman Enrique Barcelo.)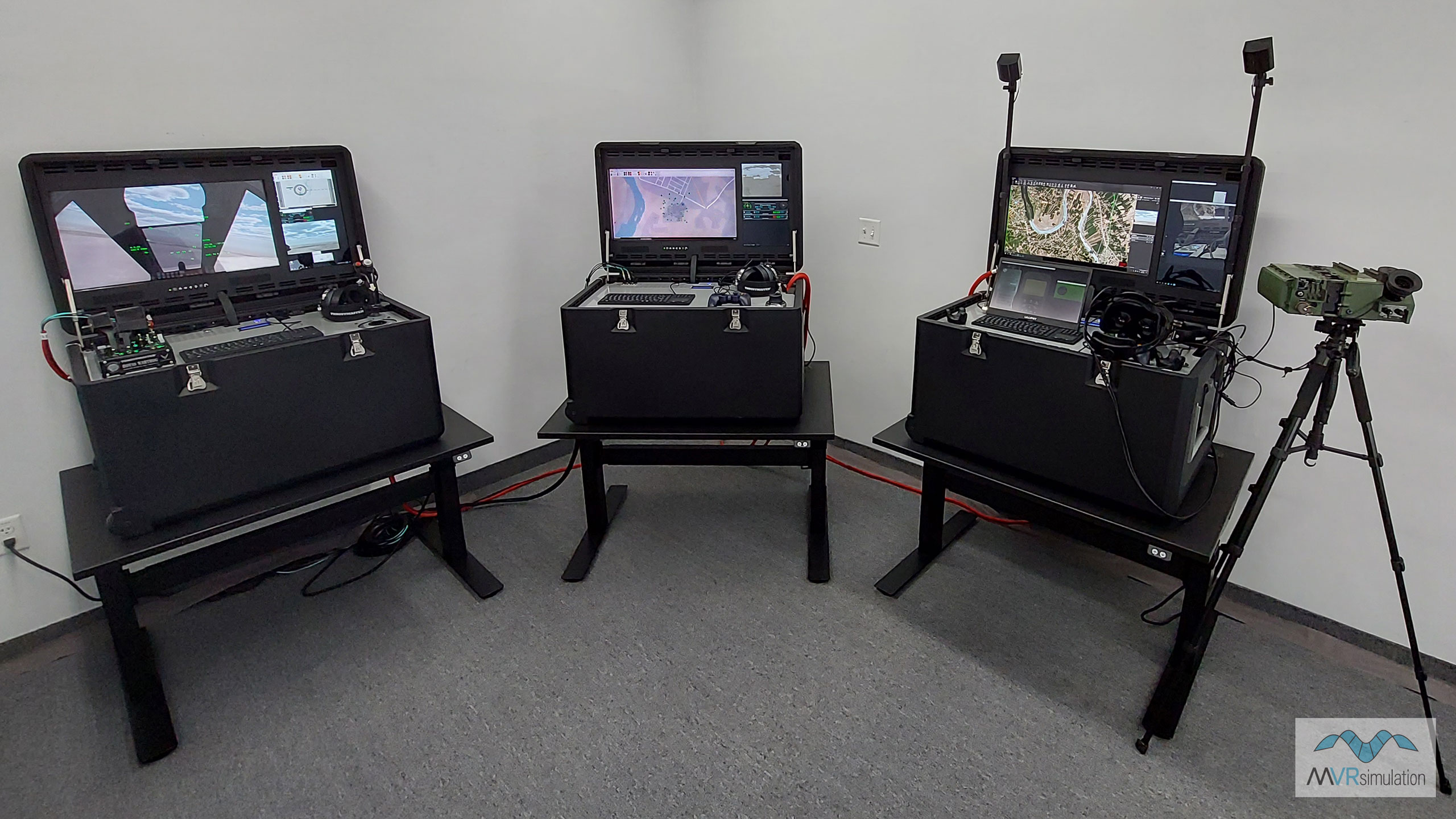 MVRsimulation's Deployable Joint Fires Trainer (DJFT).
MVRsimulation VRSG is used in various configurations to simulate the functionality needed for joint terminal attack controller (JTAC), forward air controller (FAC), and forward observer (FO) warfighter training in close air support (CAS) exercises, ranging from portable and desktop systems to dome systems.