U.S. Air National Guard early adoption of VRSG for JTAC training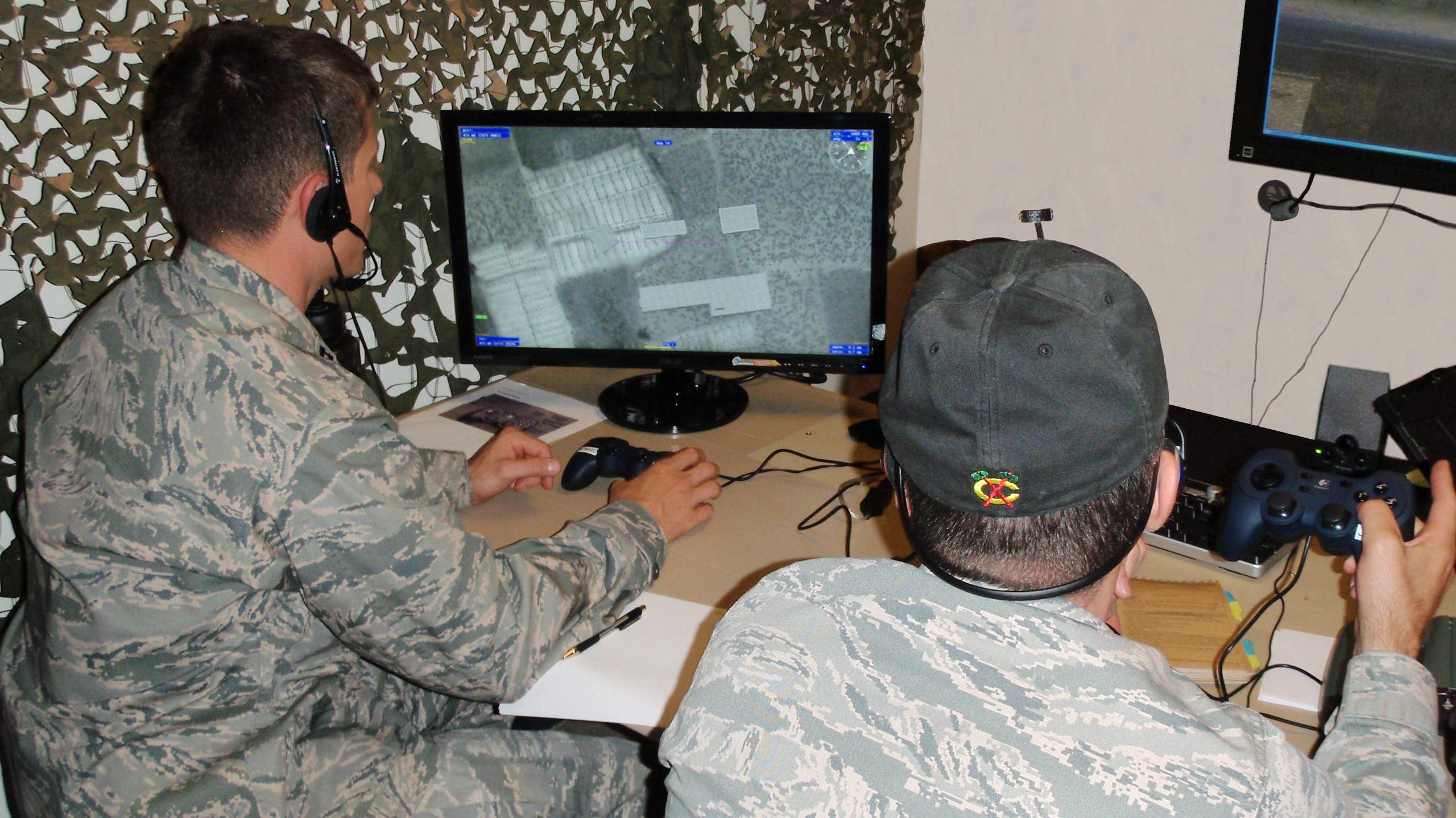 JTAC trainees at the Air National Guard Simulation Lab, shown with VRSG's simulated UAV camera payload of an area of MVRsimulation's virtual Afghanistan terrain. The soldier on the left is wearing a headset that enables a voice interface on a simulated radio over the network. The soldier on the right has a NaturalPoint TrackIR tracker clipped to the brim of his cap. (Photo courtesy of BSI.)
Prior to the USAF's JTC TRS, the U.S. Air National Guard's AAJTS, and other accredited simulation training systems that use MVRsimulation visuals and 3D content, the U.S. Air National Guard JTACs initially adopted the use of VRSG for simulation training when they developed their own desktop close air support training simulators in 2009. Trainees used VRSG in a first person shooter mode with a gamepad as the navigation device.
This service-developed Air National Guard JTAC simulator helped provide the basis for the ACC to approve VRSG for use in simulated JTAC training. With this approval, issued in 2009, the training hours JTACs spent using VRSG contributed to approved simulator training credits for terminal attack control requirements.
Using subject matter experts, the DTOC develops and maintains a series of training scenarios that create simulated threats on the network for the Air National Guard sites. It also creates a Multiple Unified Simulation Environment/Air Force Synthetic Environment for Reconnaissance and Surveillance (MUSE/AFSERS) simulated UAV camera video feed that the Air National Guard uses to jointly simulate a close air support mission on geospecific terrain that correlates across both facilities' simulation applications. The JTAC simulations are fully interoperable with the A-10 Full Mission Trainers, F-16 Air National Guard simulators, the MUSE/AFSERS program, and the Army National Guard UAV trainers, as well as others.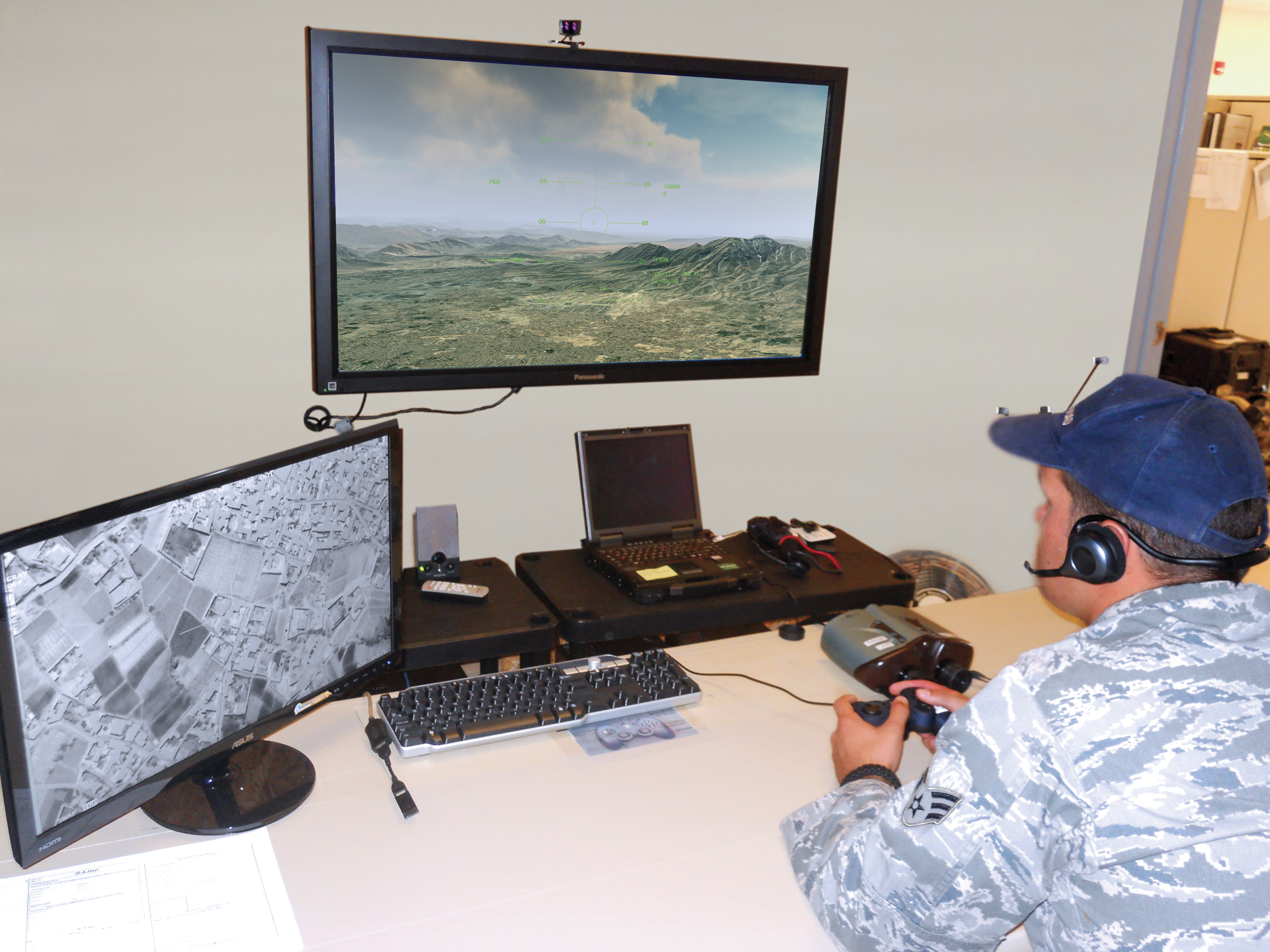 A JTAC at the Air National Guard Simulation Lab, shown with VRSG's out-the-window and simulated UAV camera views of an area of MVRsimulation's Afghanistan database. The soldier has a NaturalPoint TrackIR tracker clipped to the brim of his cap. On the desk sits a simulated laser designator. (Photo courtesy of the Illinois Air National Guard, Peoria, IL.)
* The information on this webpage is not an endorsement by the Air Combat Command or the Air National Guard of MVRsimulation products.