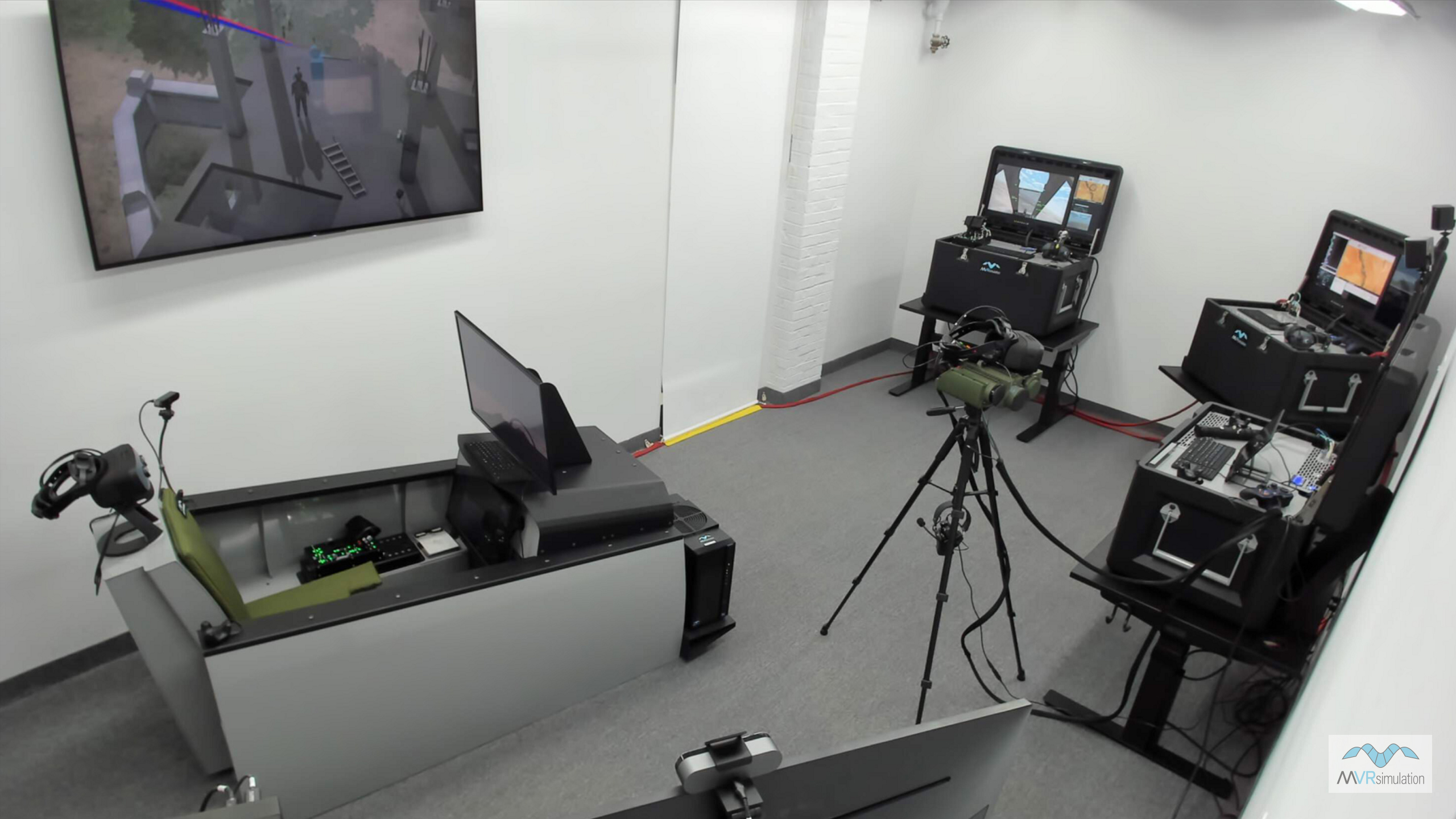 MVRsimulation's Demo Room supports in-person and virtual demos of the DJFT and PTMT.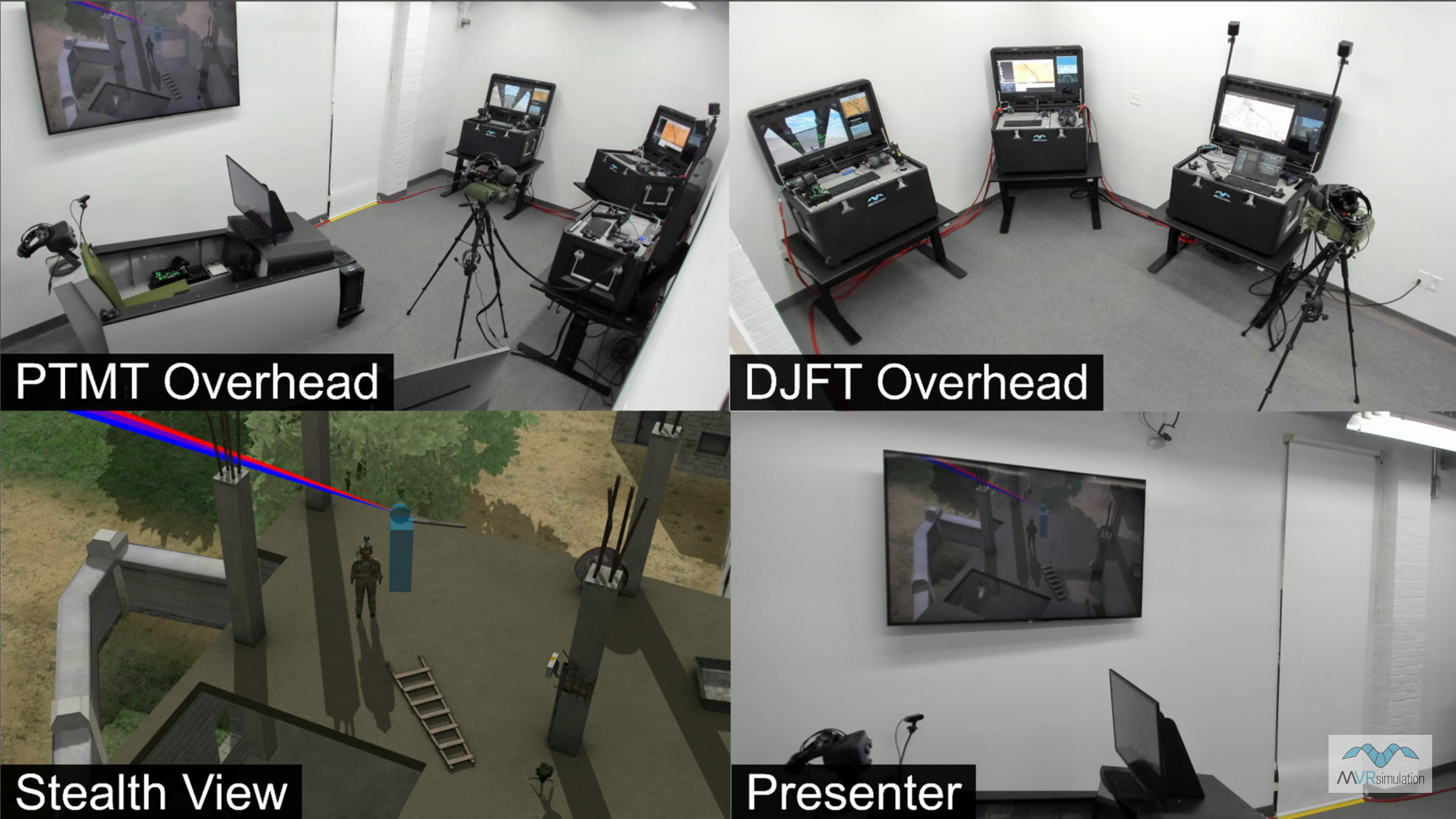 MVRsimulation's Demo Room overview showing the PTMT and DJFT overhead views, along with a stealth view with eye-tracking enabled.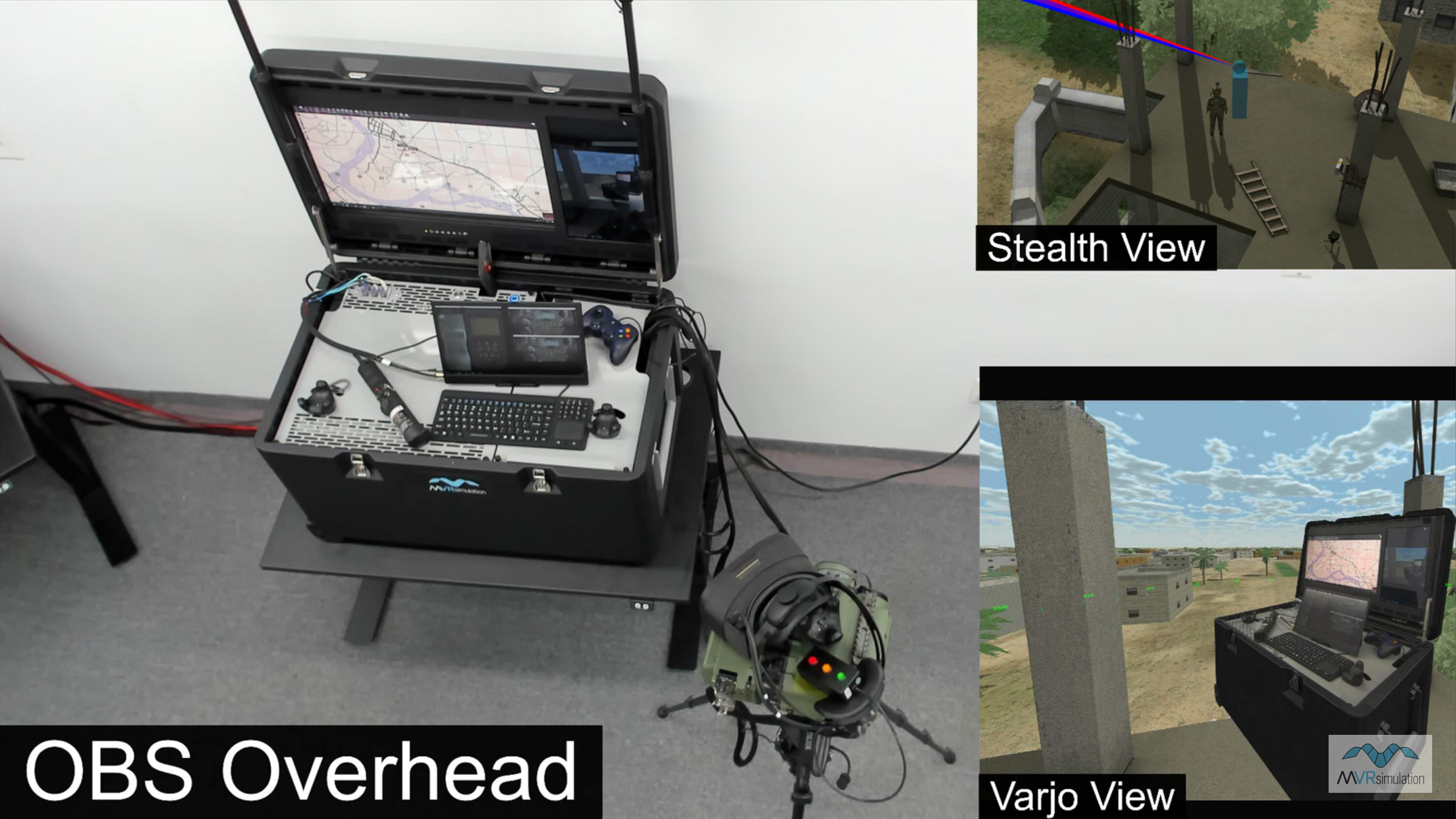 MVRsimulation's DJFT Observer Station overhead view with emulated military equipment and views from inside the Varjo XR-3 (bottom) and the stealth view with eye-tracking (top).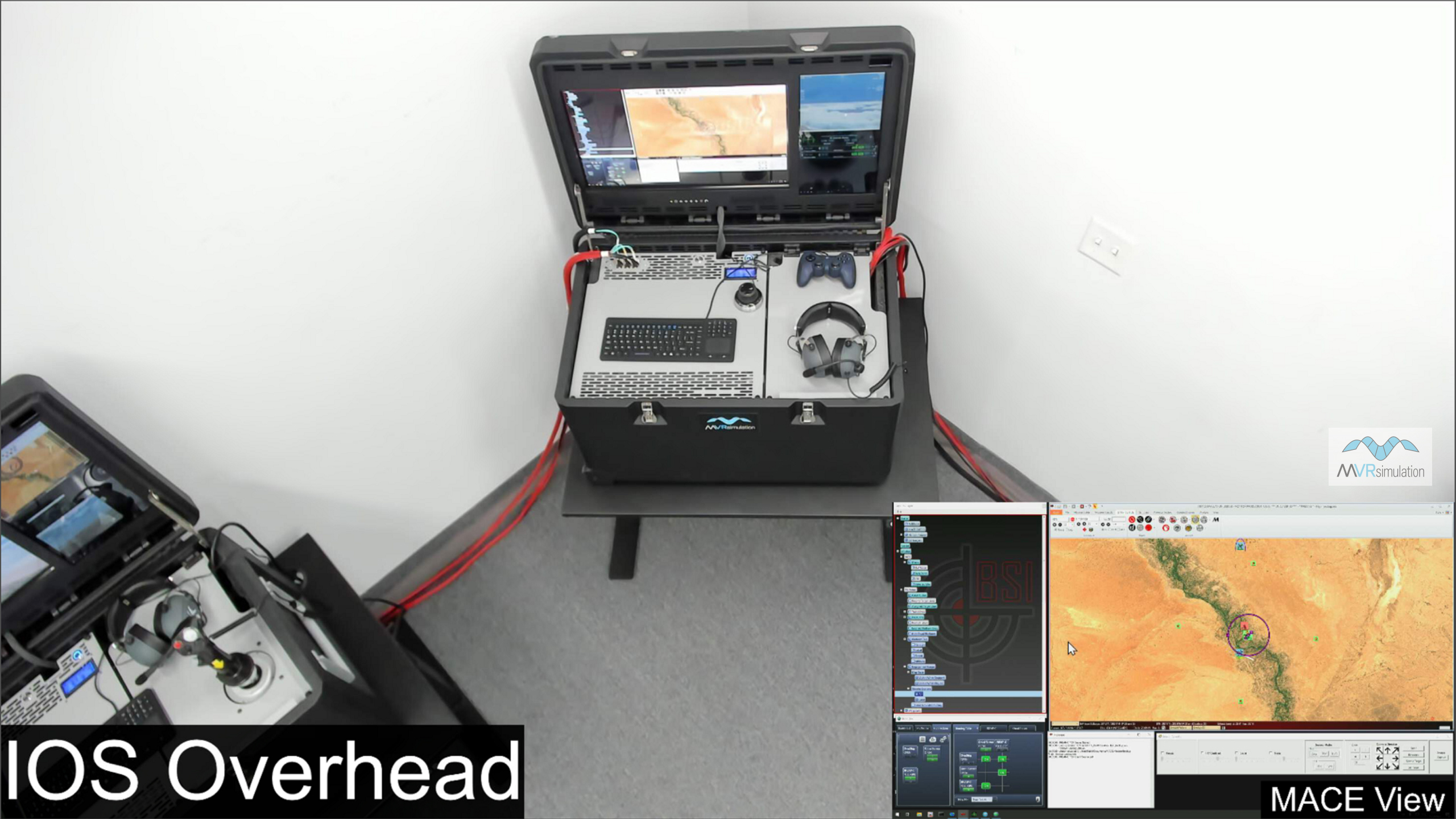 MVRsimulation's DJFT Instructor/Operator Station with 50 TB whole-earth VRSG terrain server. Inset image shows MACE and TRAX integration.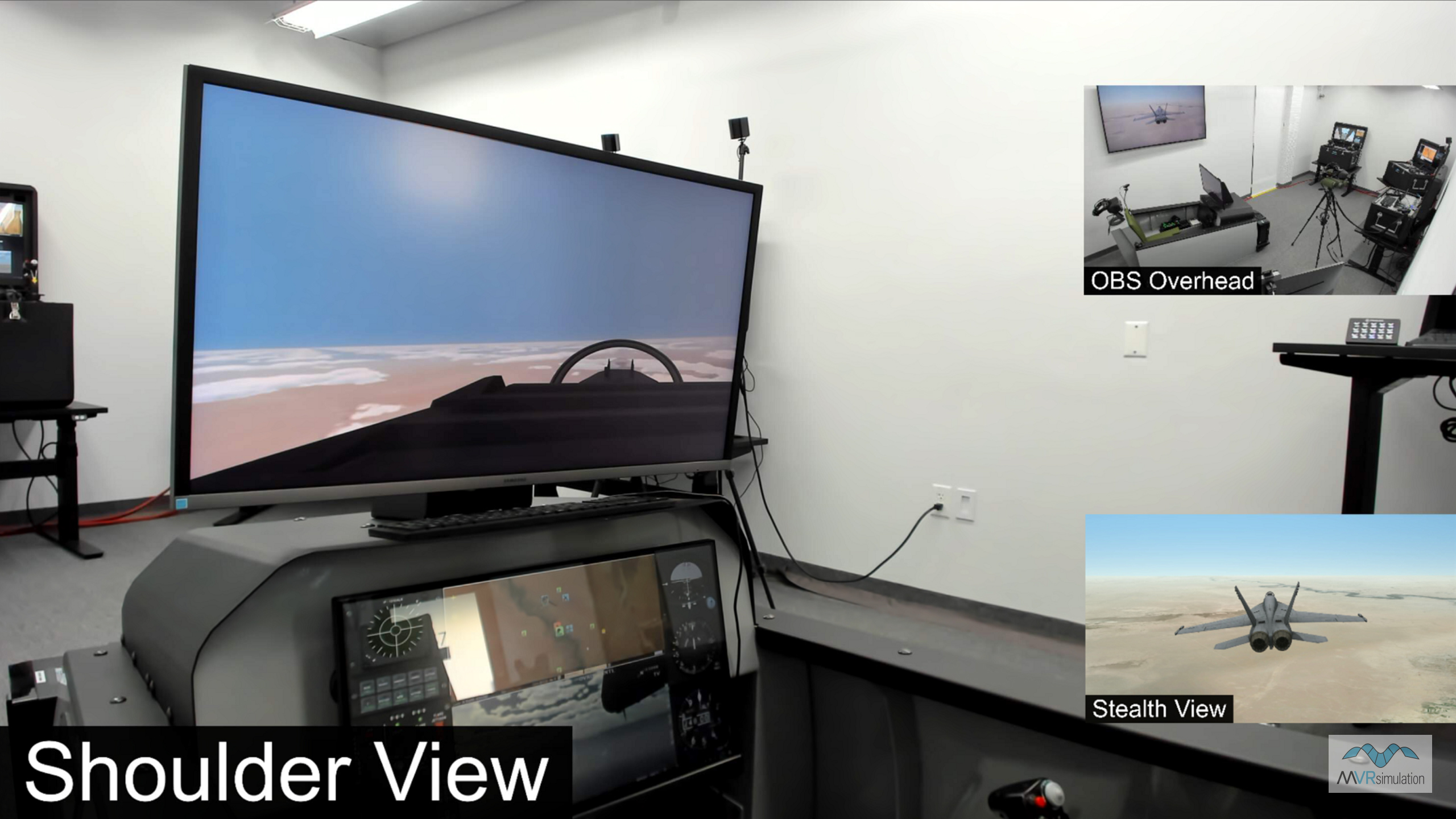 Over-the-shoulder view of MVRsimulation's Part Task Mission Trainer showing the wearer's view inside the Varjo XR-3 on the main monitor, and insets of the overhead and stealth views.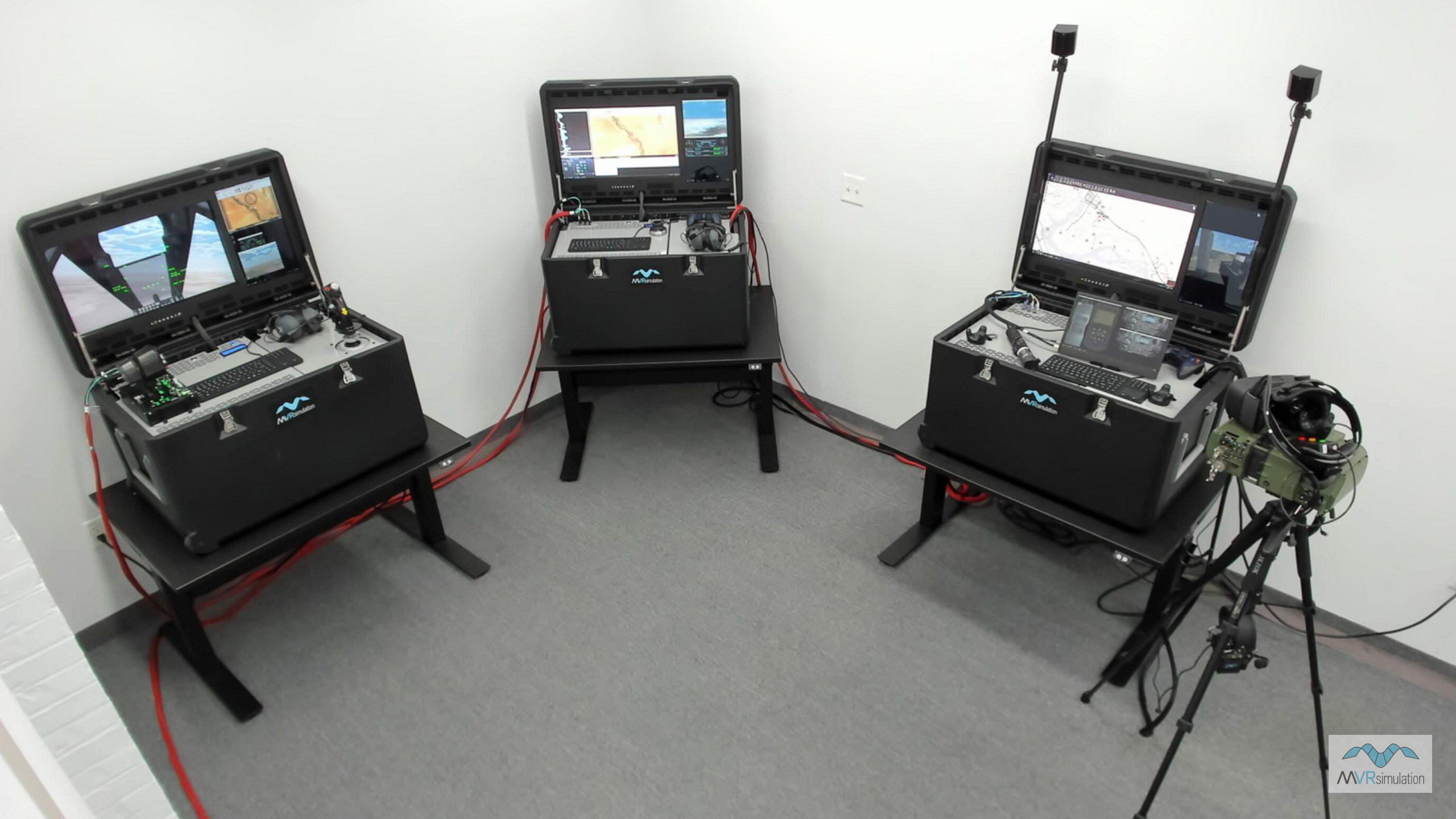 Overhead view of the DJFT as setup in MVRsimulation's Demo Room. From left to right: Role Player Station, Instructor/Operator Station and Observer Station.
For users wanting interactive demonstrations of our two mixed reality simulators: the Deployable Joint Fires Trainer (DJFT) and the fixed-wing Part Task Mission Trainer (PTMT), we have several options - both in-person and remote. All options allow users to experience next-generation, mixed reality combat simulation in training scenarios tailored by our engineers to meet your needs (and curiosity!).
All in-person and virtual/remote demonstrations feature:
Whole-earth VRSG terrain software database
Real mission DJFT and/or PTMT hardware functionality
Varjo XR-3 mixed-reality headset integration with VRSG digital pass-thru
XR-3 enabled eye-tracking
ATAK/WinTAK and SNC's TRAX integration to support Digitally Aided CAS
Full MACE semi-automated force software integration
CAF DMO compliant 3D models and culture
Fully internally networked
Got questions or unsure what you need? Get in touch. Our team will tailor a demonstration to suit your circumstances.
Send an email to demos@mvrsimulation.com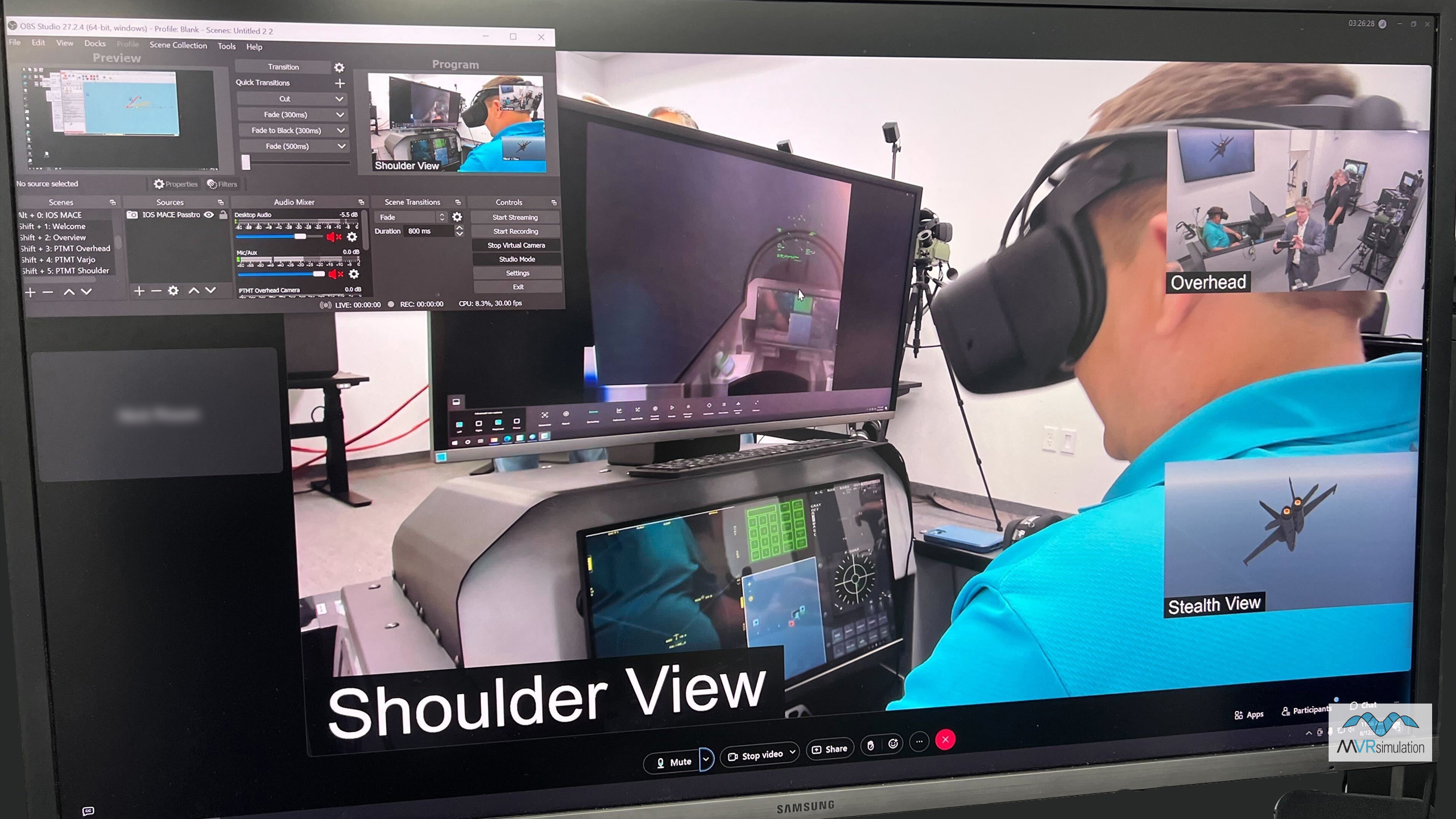 View of the Webex virtual meeting showing multi-camera controls (top left). Over-the-shoulder view of the PTMT with insets of real-time overhead and stealth views.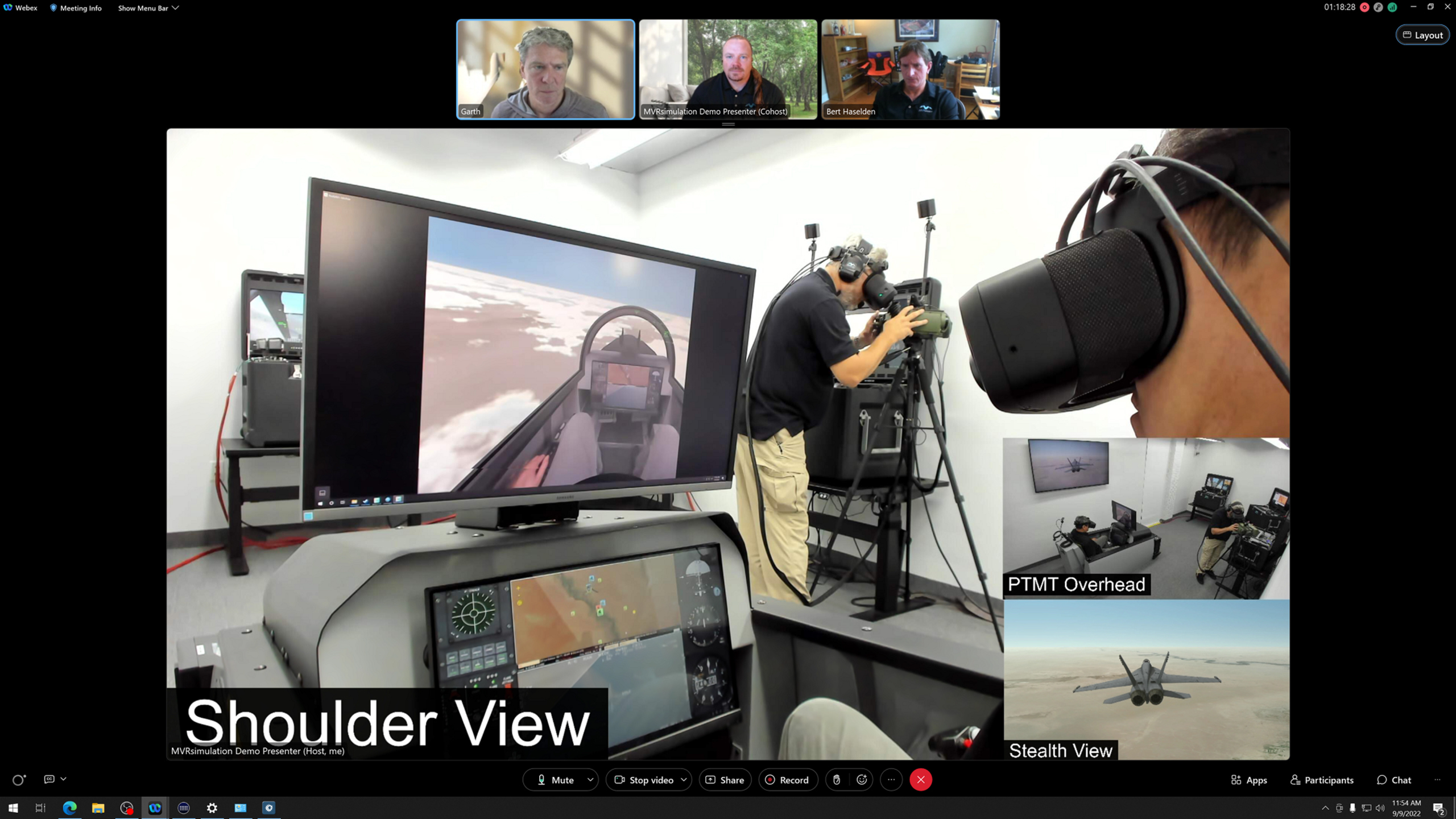 Over-the-shoulder Webex view of the PTMT with Varjo view on the monitor and a student (background) at the Observer Station looking through the SOFLAM.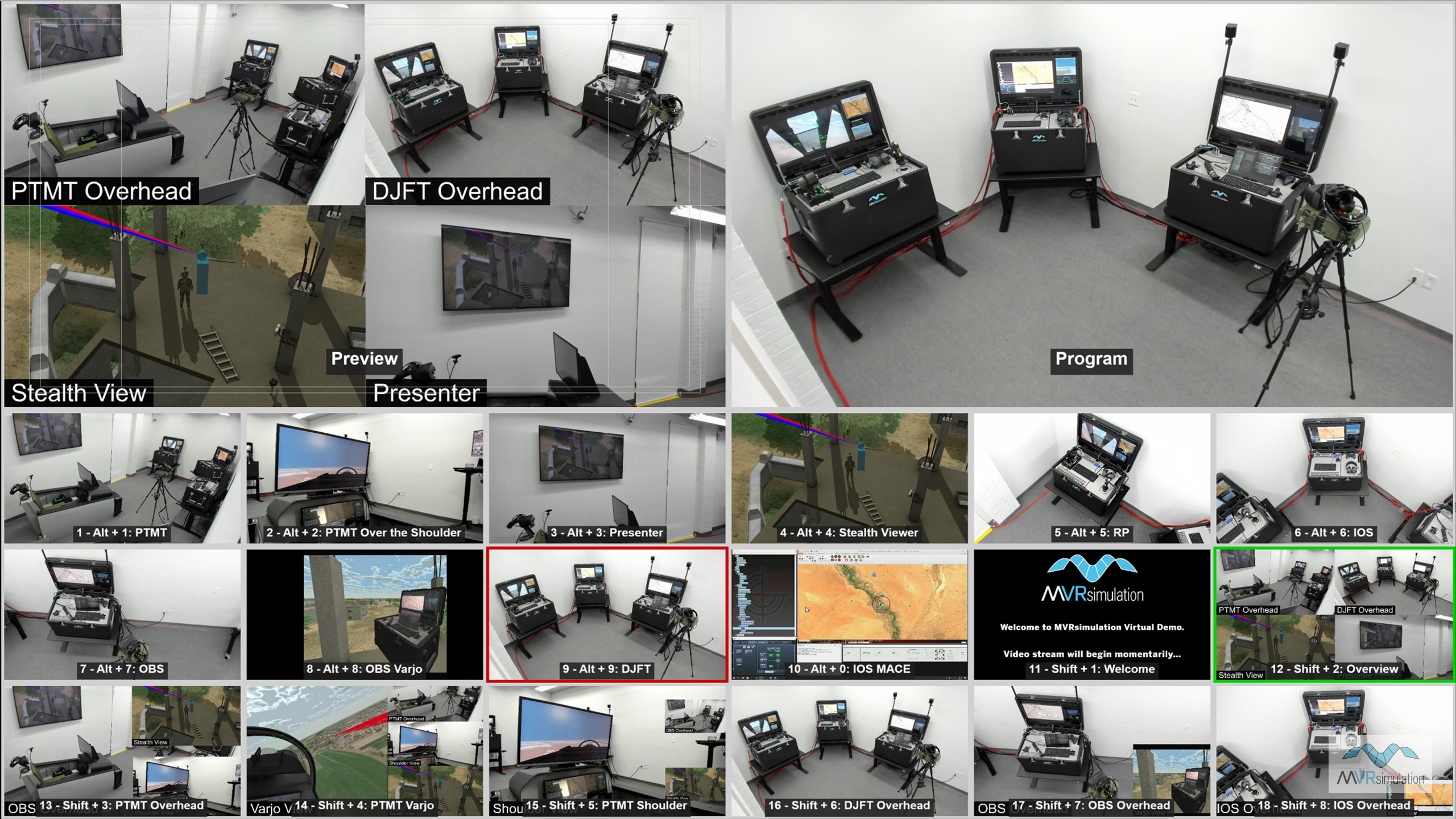 Multi-channel support of the MVRsimulation demo room supports live, interactive virtual demos. Webex view of MVRsimulation's Demo room with a presenting speaker during a live, interactive virtual demo.