USAF Joint Theater Air-Ground Simulation System (JTAGSS)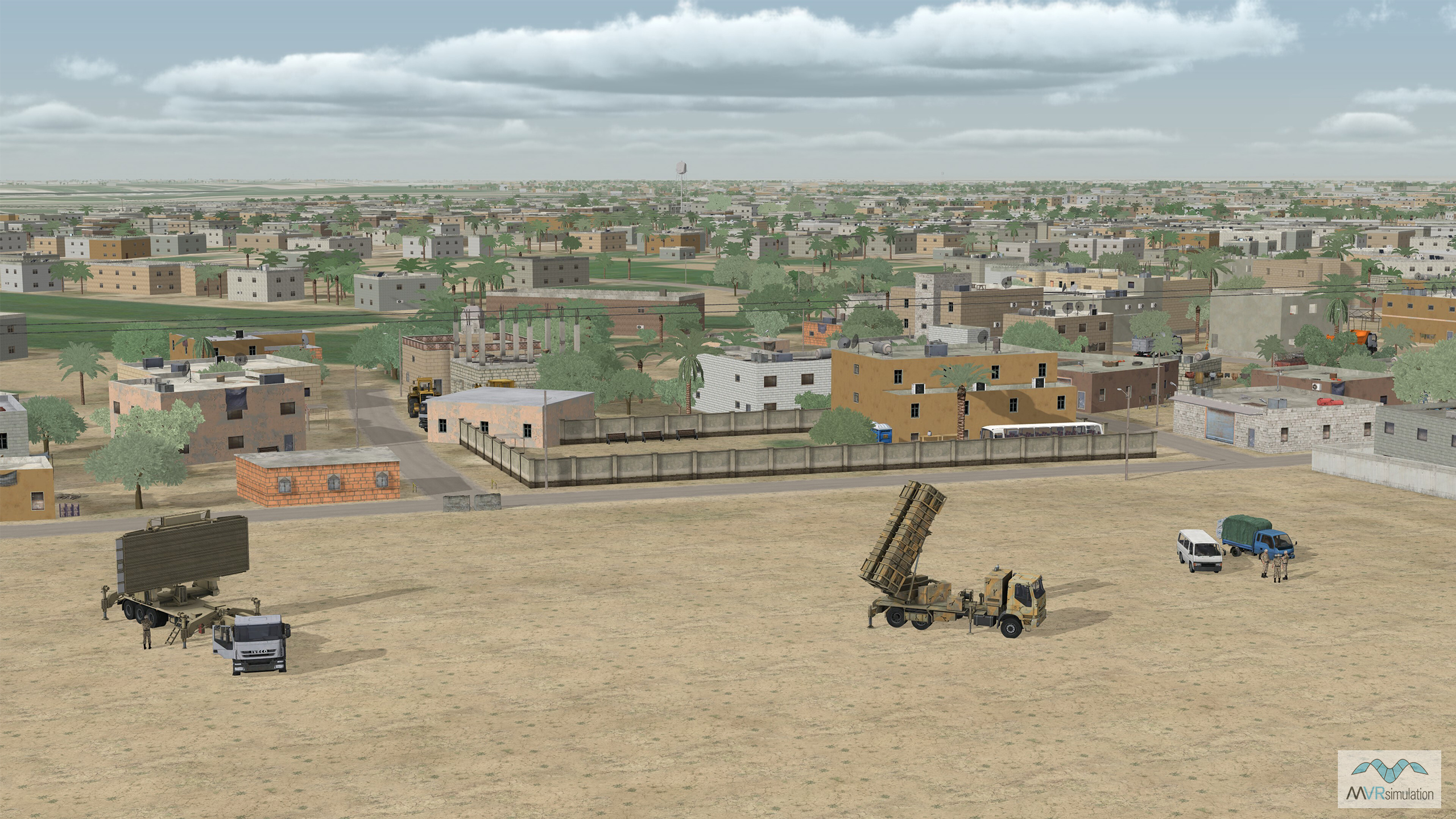 Real time Khordad 15 air defense system and Meraj-4 radar 3D models in VRSG Hajin terrain.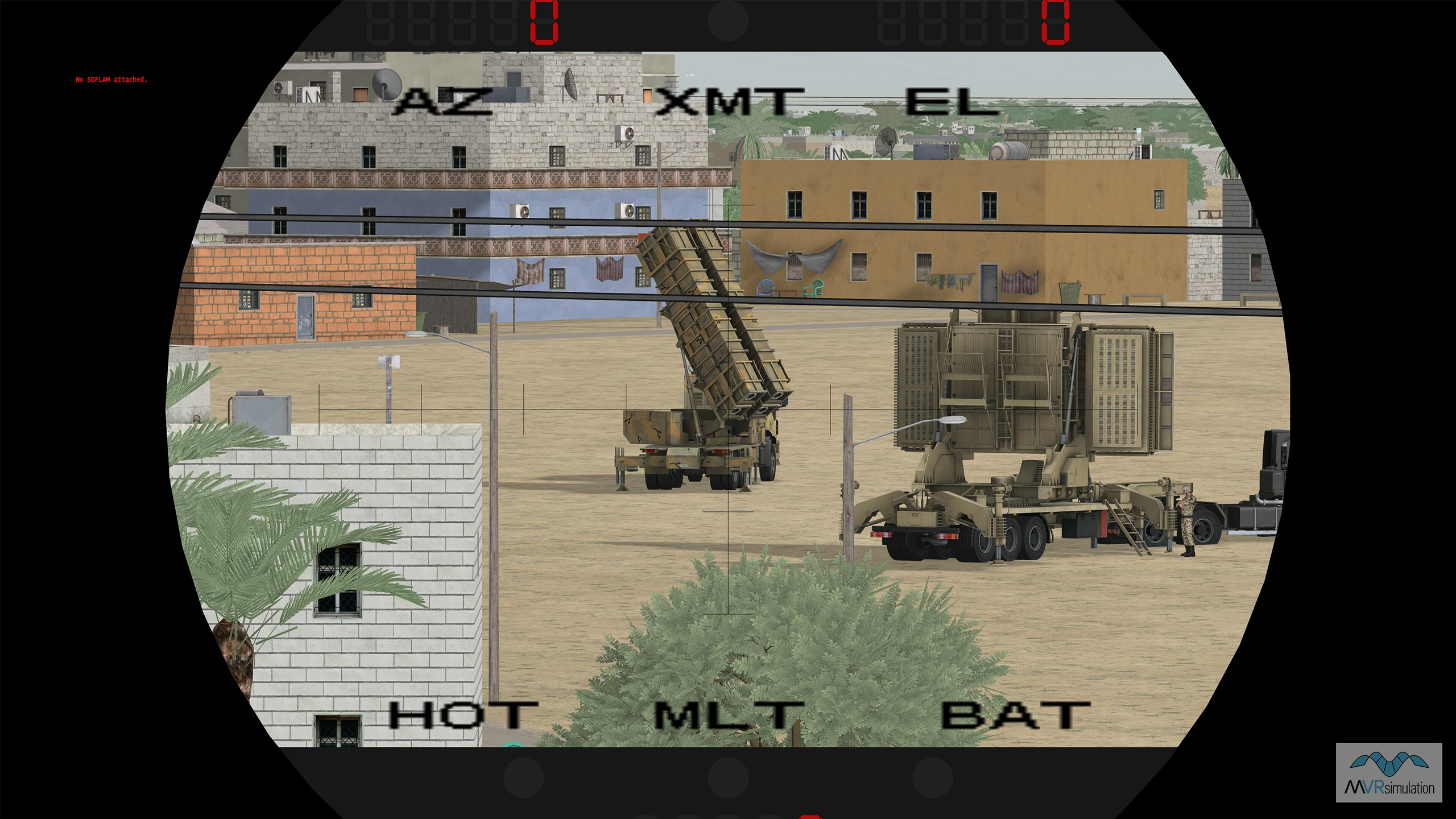 Real time VRSG models as viewed by the JTAC trainee through the SOFLAM laser target designator.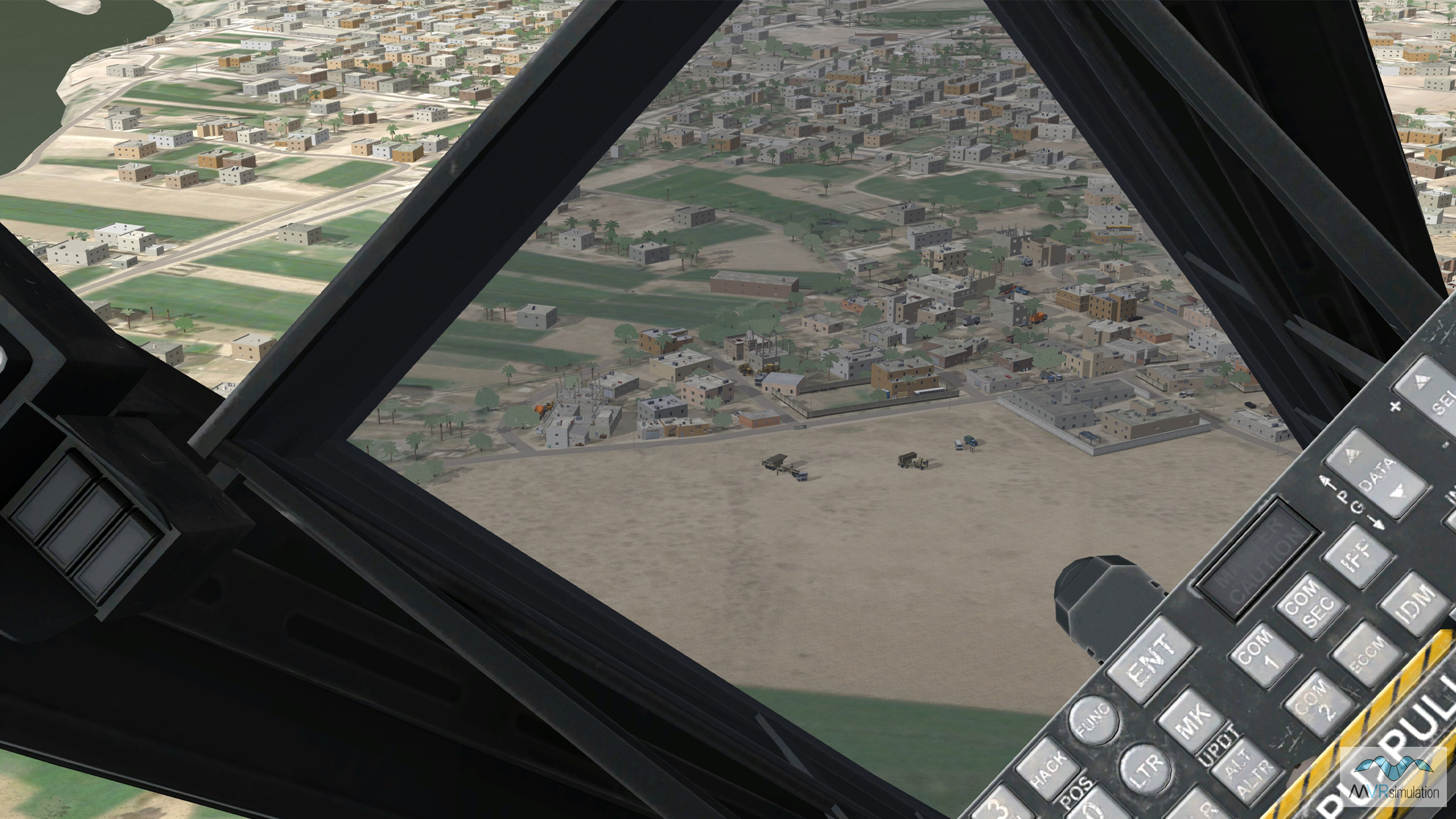 VRSG scene as viewed by an A-10C pilot.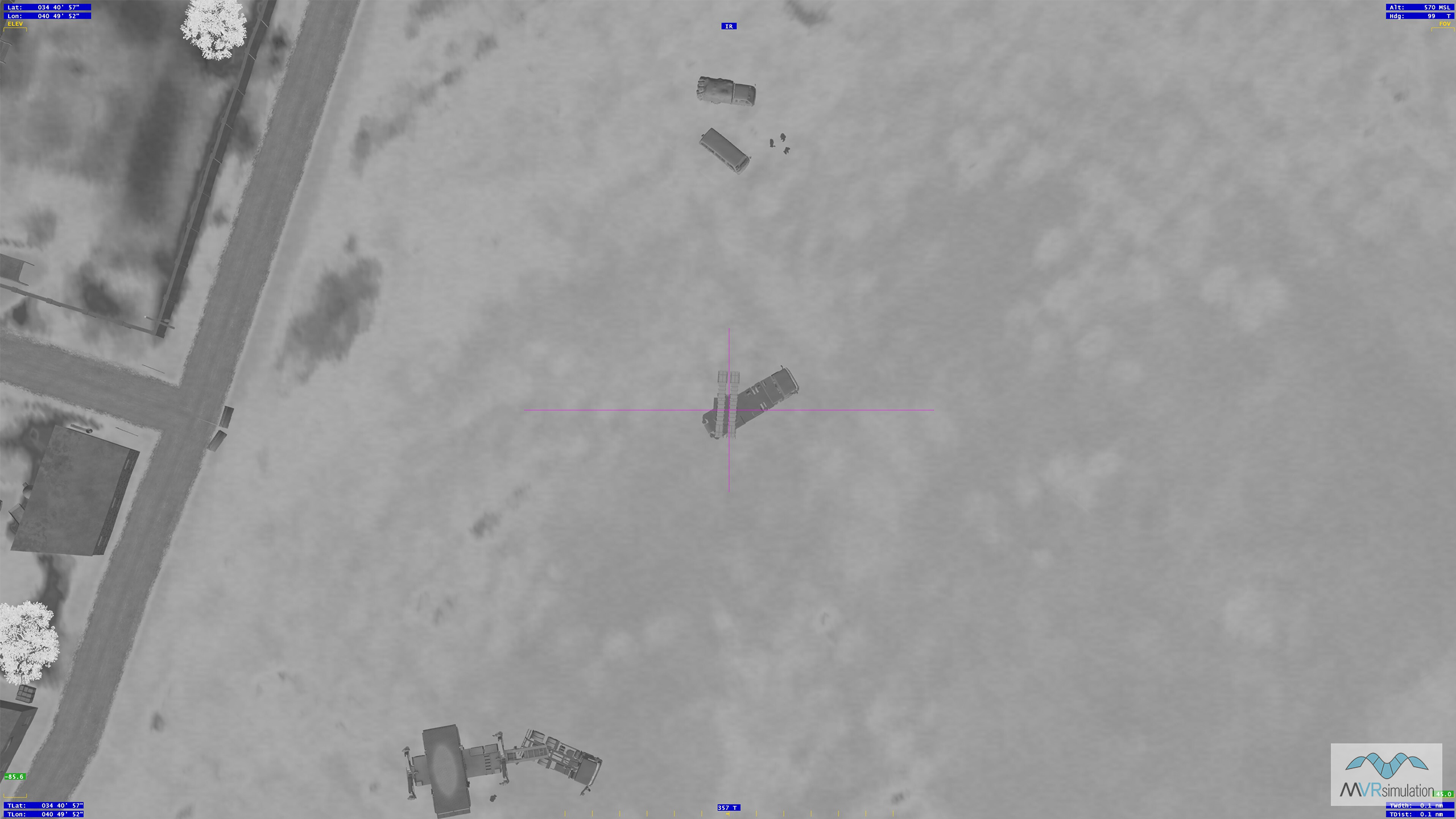 VRSG real-time models as viewed on the RPAS sensor pod feed.
In addition to the Deployable Joint Fires Trainer (DJFT) and providing visuals for the JTC TRS program of record, Virtual Reality Scene Generator (VRSG) is deeply embedded in the Air Force's wider training infrastructure for air-ground operations training, including the Joint Theater Air-Ground Simulation System (JTAGSS).

JTAGSS is a systems-of-systems solution that provides a total air-ground constructive simulation environment for integrated networked training and mission rehearsal capability. It allows those personnel who operate in the air-ground theatre - JTACs, Combat Control Teams, ASOC, SOF, TACP, and C2 - to carry out effective coordination training and mission rehearsal in complex, synthetic environments, as individuals or part of multiple station/full-compliment training station efforts. It also incorporates non-human 'intelligent agents', provided by Discovery Machine Inc, which participate in training scenarios when there aren't enough humans to fulfil mission roles.

Scenarios in JTAGGS are managed by Battlespace Simulations' MACE via ACO and ATO import and execution, with VRSG providing real-time VDL feed from intelligence assets back to the C2 team.

VRSG's Combat Air Force Distributed Mission Operations (CAF DMO)-compliance is a key for JTAGGS, as it enables distributed combat training exercises at locations around the globe. All participants are connected through the Distributed Mission Operation Network architecture, with virtual and constructed simulations integrated across various networks to support a synthetic battlespace that models consistent, highly accurate weapons, C2, and intelligence, surveillance and reconnaissance systems for all participants. VRSG's 3D model library includes 90% of the CAF DMO list, and 95% of those designated mandatory, the majority with articulated parts, damage states, and accurate physics-based infrared/thermal signatures.