MVRsimulation has built several 3D terrain databases over time that meet the needs of our customers who require detailed 3D environments rendered in Virtual Reality Scene Generator (VRSG) for their simulation training. We create these terrain products using a combination of our commercial tools and software tools that we have developed. Each project gives us the opportunity to advance our technology such that our internal tools can evolve into commercial products and our existing products are enhanced.
The terrain below of Kismayo, Somalia, was built with MVRsimulation Terrain Tools for ArcGIS. Geospecific culture models were built from ground-level photos taken on the streets of Kismayo and built with Luxology Modo and Autodesk 3ds Max modeling tools, and then converted to MVRsimulation's model format with our conversion utility. For placing culture models on the terrain, Scenario Editor was used as part of the terrain workflow.

Workflow for building the Kismayo, Somalia, terrain in MVRsimulation Terrain Tools for ArcGIS, showing the imagery, and the resulting terrain in VRSG.

Workflow for creating a Kismayo building model in Autodesk 3ds Max from a photo, placing a donkey and cart in front of the building in Scenario Editor, and viewing the resulting scene in VRSG.
Terrain source data
We build 3D terrain from a broad range of GIS source data: terrain imagery, digital elevation, and cultural features as shown below in the workflow for building our Afghanistan village terrain.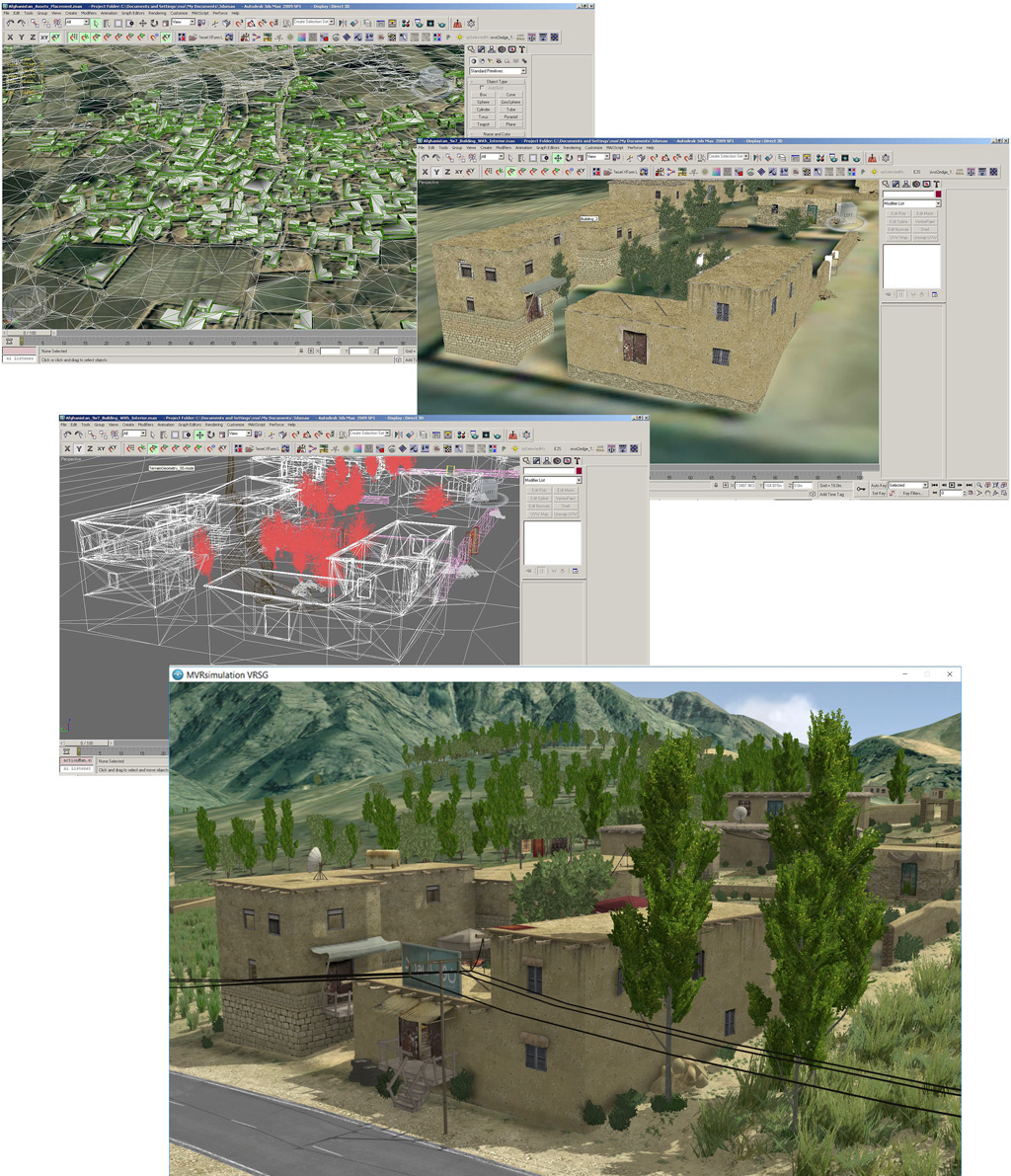 At times we may be able to obtain imagery at a higher resolution than what you currently have. For example, MVRsimulation has established a low-cost process for collecting imagery of an area of interest with a small UAV, and using that imagery in building geospecific 3D terrain with 2-3 cm per-pixel resolution imagery for real-time simulation. With source imagery, elevation and vector data, we build terrain with MVRsimulation Terrain Tools for Esri ArcGIS.
Models
Working from overhead imagery and ground-level photographs and the features on the base imagery, we can determine the footprints of cultural features and either use models from our model libraries or create geospecific models of particular structures of interest from photographs provided by the customer or in the public domain. Below is an example of a workflow for our Camp Pendleton terrain, which includes two modeled training sites.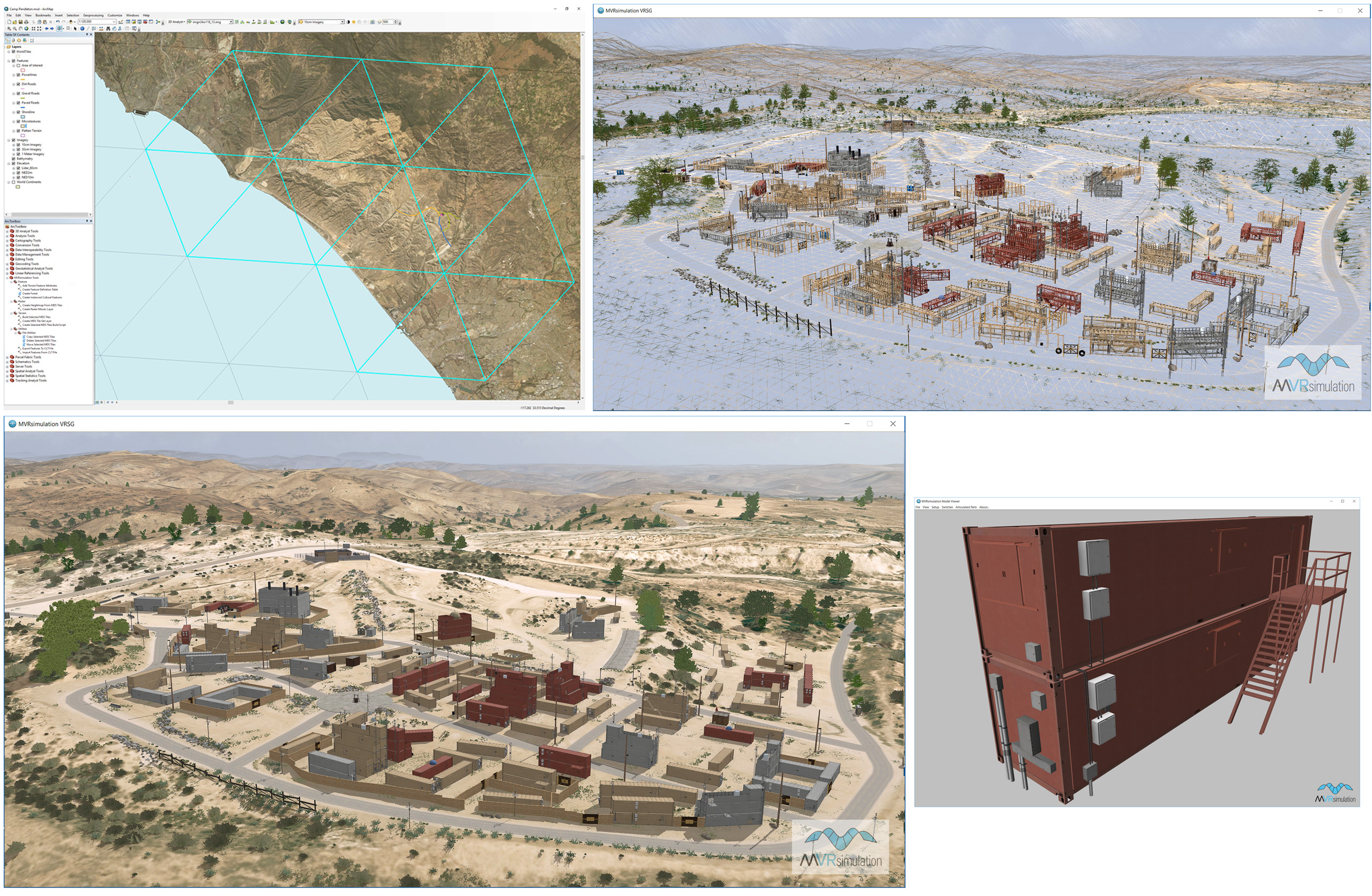 Culture models are added to the terrain in a variety of ways. Generally, most are placed on the compiled terrain with Scenario Editor. Some culture, such as airport runway models and large forests of tree models, can be compiled into the terrain in Terrain Tools. Areas of dense urban models can be generated in and output from Esri CityEngine, converted to MVRsimulation's model format, and placed on the compiled terrain.