UAE Presidential Guards Joint Fires Training Simulators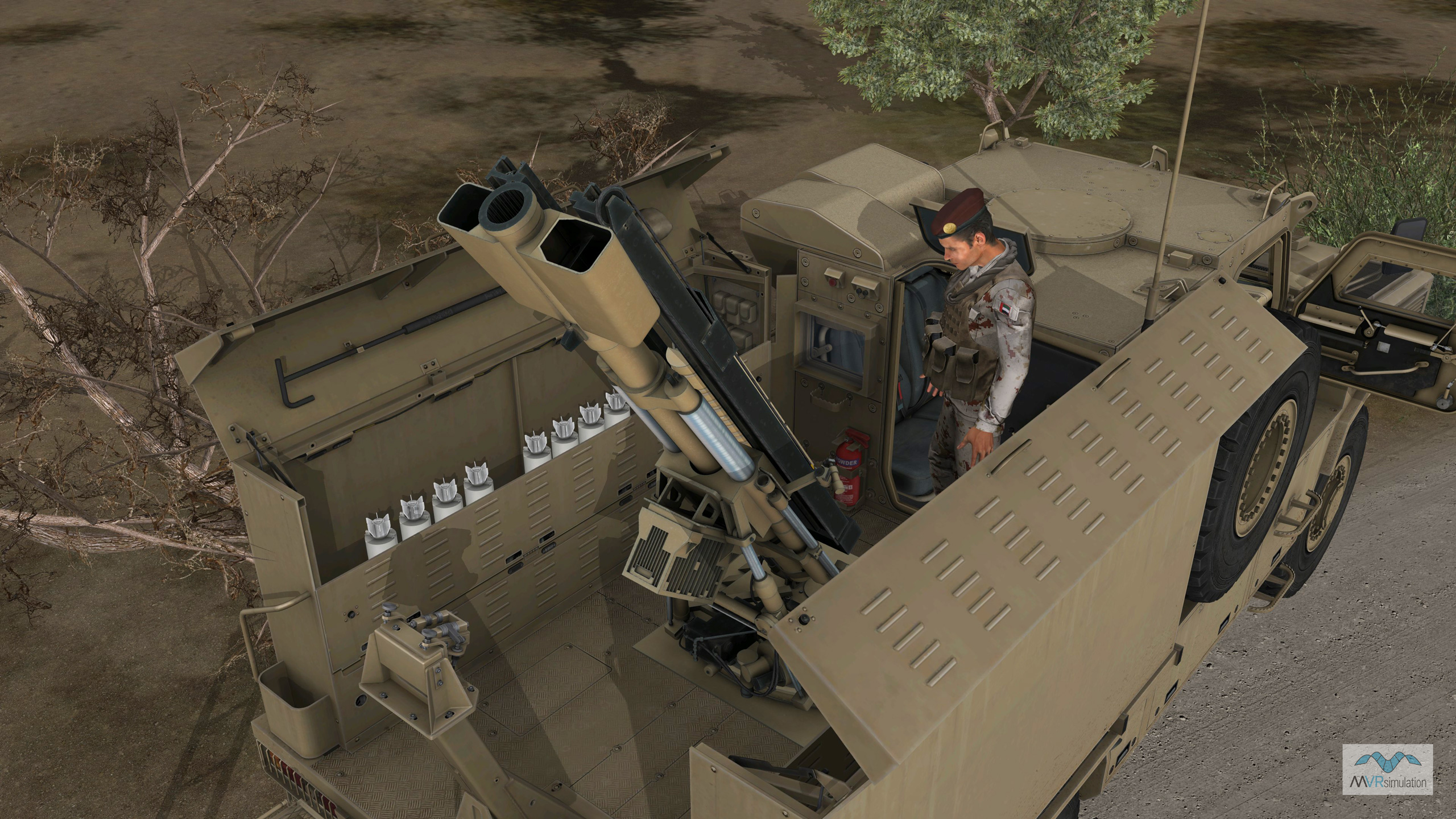 The UAE Presidential Guard uses 51 MVRsimulation VRSG licenses and 3D content in its Joint Fires Training Simulators (JFTS), which also use Battlespace Simulations' MACE software.
The training system includes a classroom with an 8 meter wide flat-screen display from Immersive Display Solutions (IDSI) using four Barco FS70 projectors, and a custom Harris 7850 multi-channel airborne networking radio. These components are part of an ongoing integration of an RG-31 AGRAB fighting vehicle mortar carrier mock-up into the UAE PG JFTS. The mock-up replica vehicle is connected to the JFTS simulators with students in the emulated systems using the fire control computer to input firing information. For this system MVRsimulation built a new RG-31 MMS model with a detailed mortar launcher.
AGRAB Fire Teams can conduct dry-fire drills on the replica vehicle while joint forward observer (JFO) and joint terminal attack controller (JTAC) students can direct fires from within their visual environments. All the site systems are networked, enabling full team and collective training missions to be conducted.