Deployable Joint Fires Trainer (DJFT)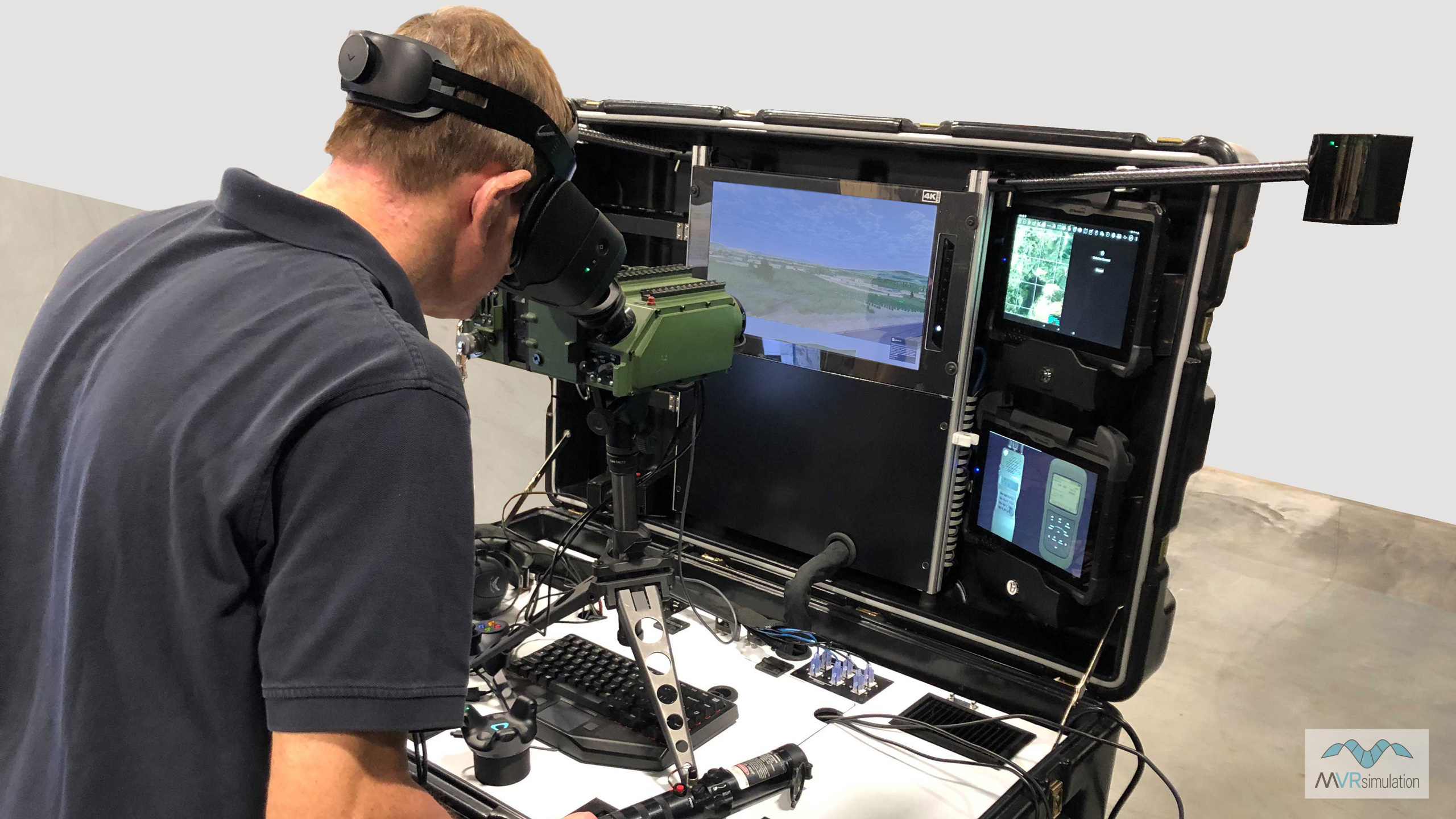 At MVRsimulation's DJFT Observer station, looking through the Varjo XR-3 headset at the VRSG scene displayed in the emulated SOFLAM. In this mixed-reality environment, one can interact with both the equipment and the virtual world.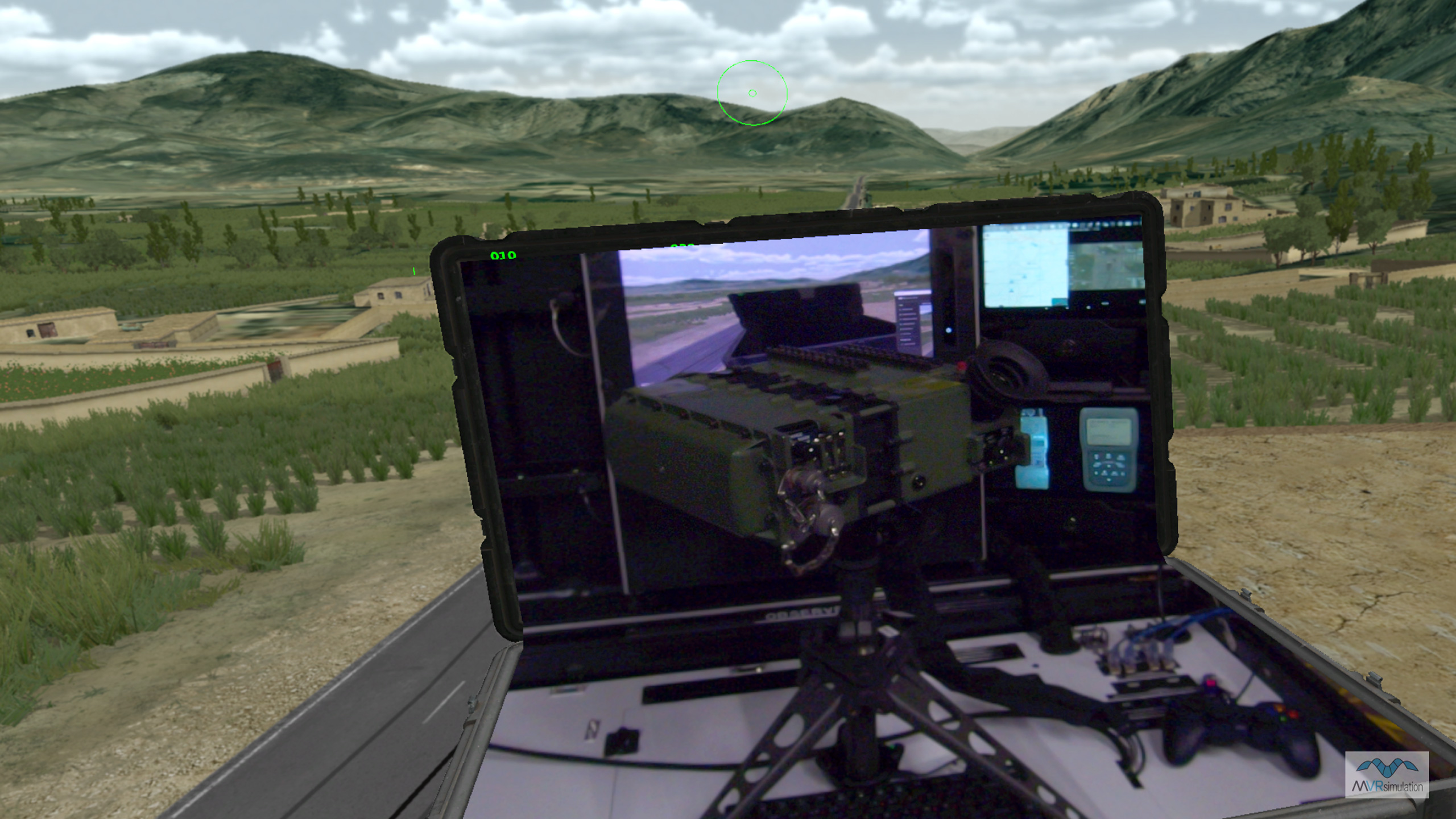 MVRsimulation DJFT Observer station with a VRSG real-time scenario on virtual Afghanistan, as seen by the JTAC from within the mixed-reality Varjo XR-3 headset.
MVRsimulation has introduced a new portable joint fires training solution called the Deployable Joint Fires Trainer (DJFT). This system is designed to provide a quick deploy capability for Joint Terminal Attack Controllers (JTACs) and Forward Observers (FOs) to train alongside fixed- and rotary-wing aircrew within a fully immersive, joint training environment. The DJFT's goal is to meet the US Joint Fires Support Executive Steering Committee (JFS ESC) Memorandum of Agreement (MOA) accreditation for types 1, 2, 3, day, night, and laser controls, and digitally aided close air support (DACAS).*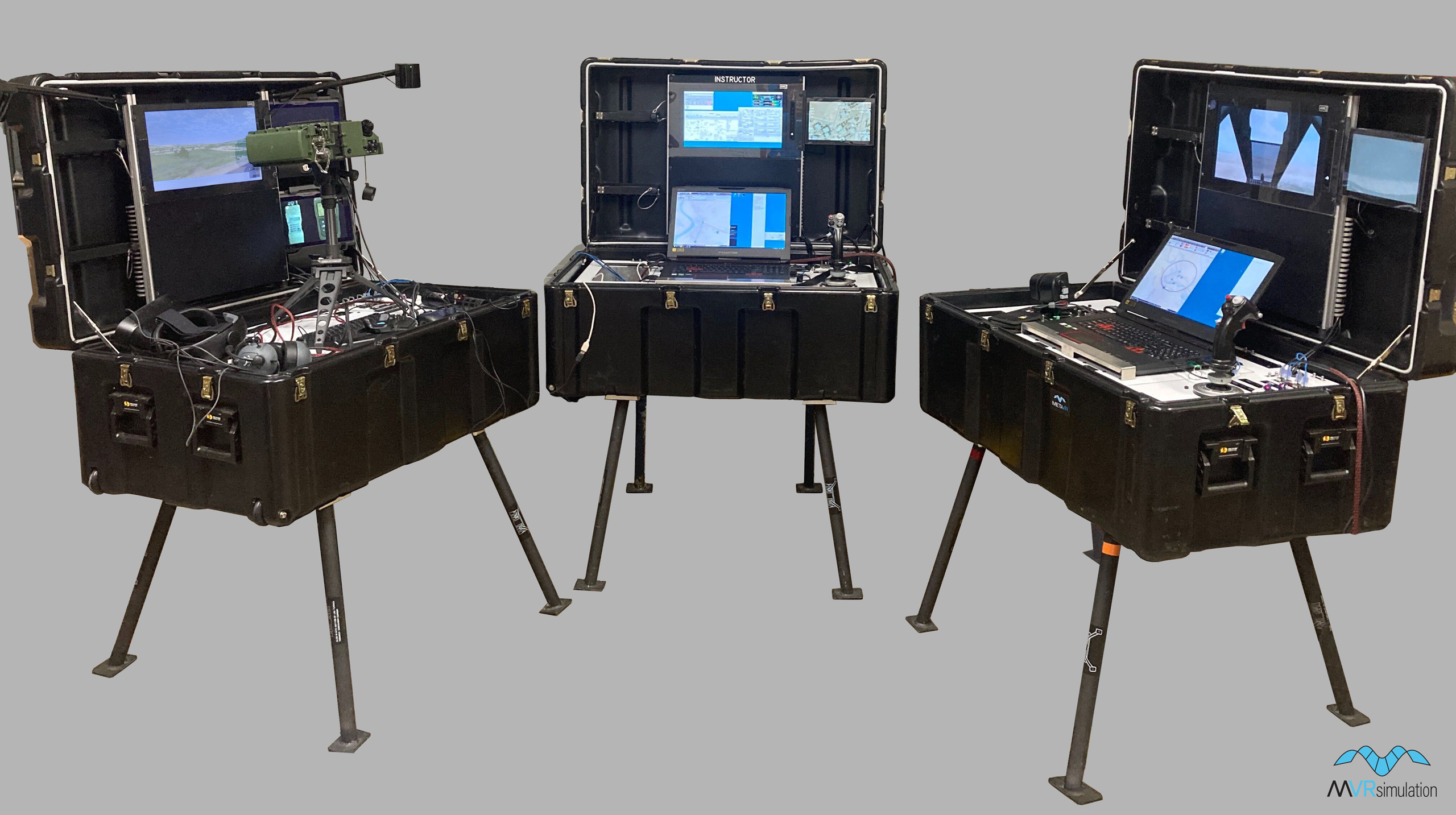 The modular plug-and-play system, designed by a former JTAC/FO, is comprised of three or more stations fully contained within two-person portable ruggedized cases. The DJFT contains all the hardware required to run dynamic, full-spectrum JTAC/Joint Fires training scenarios, including laptop, GPS receiver, and communication systems. Scenarios are run on Battlespace Simulations' Modern Air Combat Environment (MACE) and MVRsimulation's VRSG.
MVRsimulation unveiled the DJFT at I/ITSEC 2019. Click here to read about it on page 22 of the I/ITSEC'19 ShowDaily.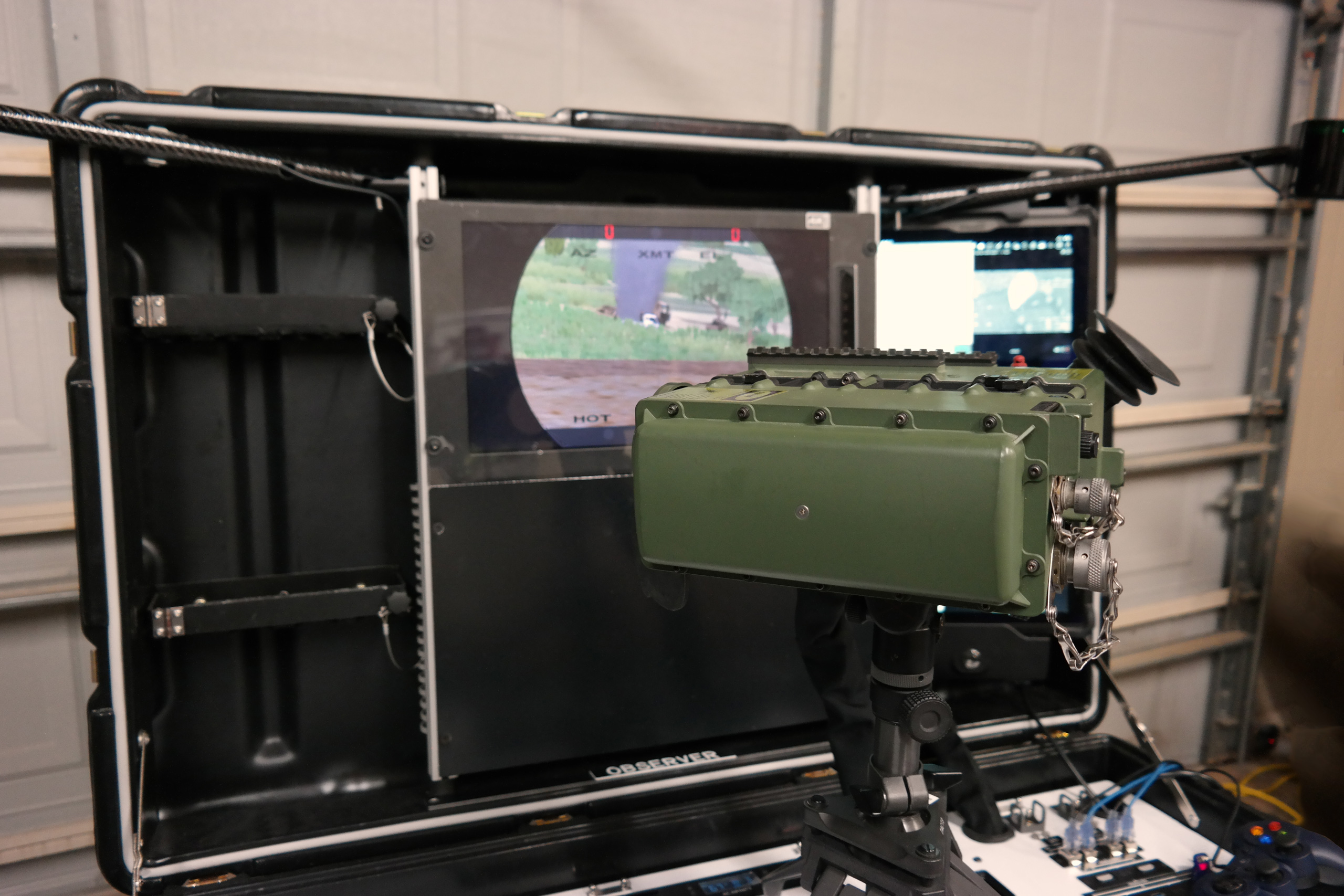 BSI's emulated SOFLAM, with MVRsimulation VRSG rendering the scene. This component is part of the DJFT Observer station.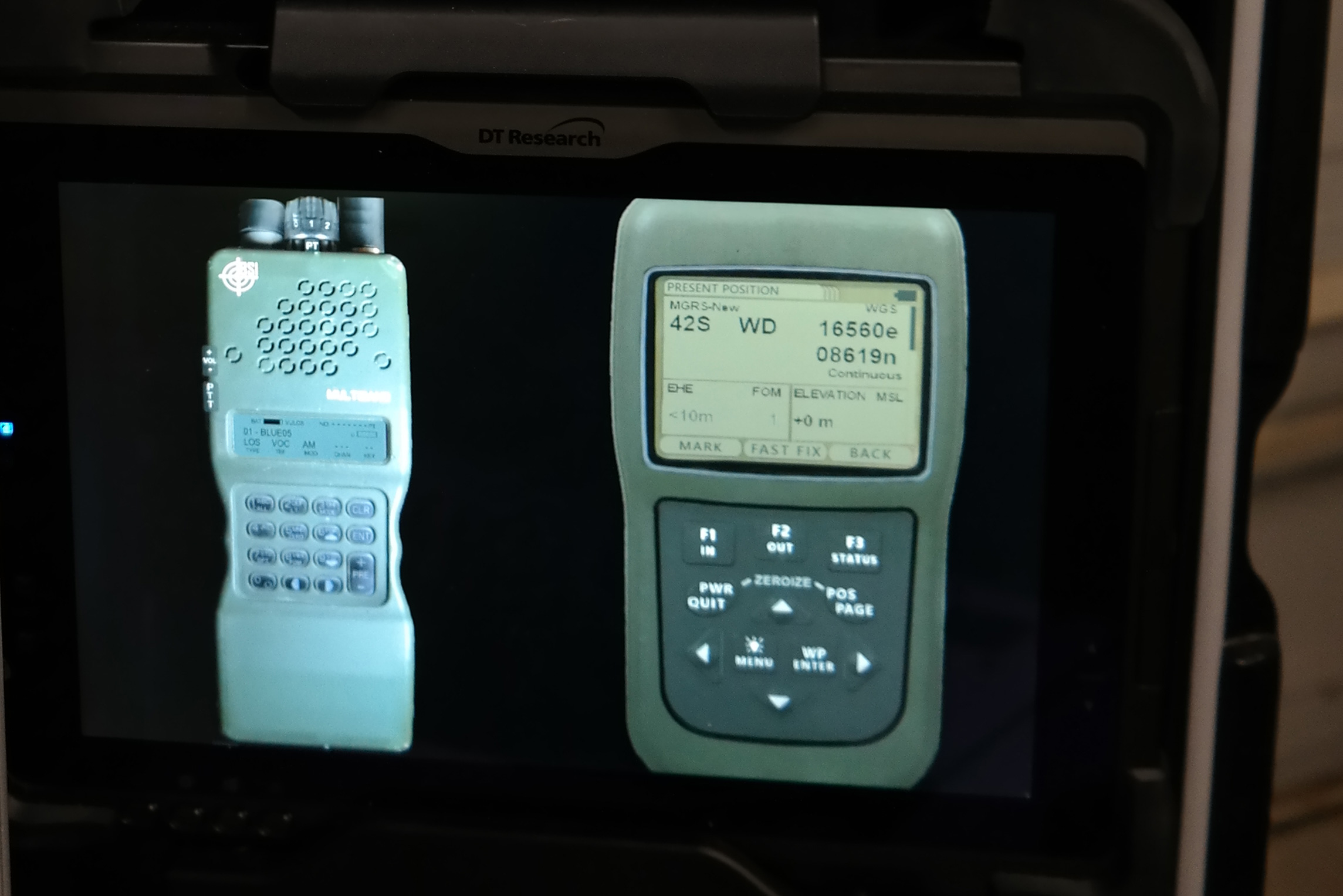 BSI's emulated AN/PRC-152 radio and emulated advanced GPS receiver; both part of the DJFT Observer station.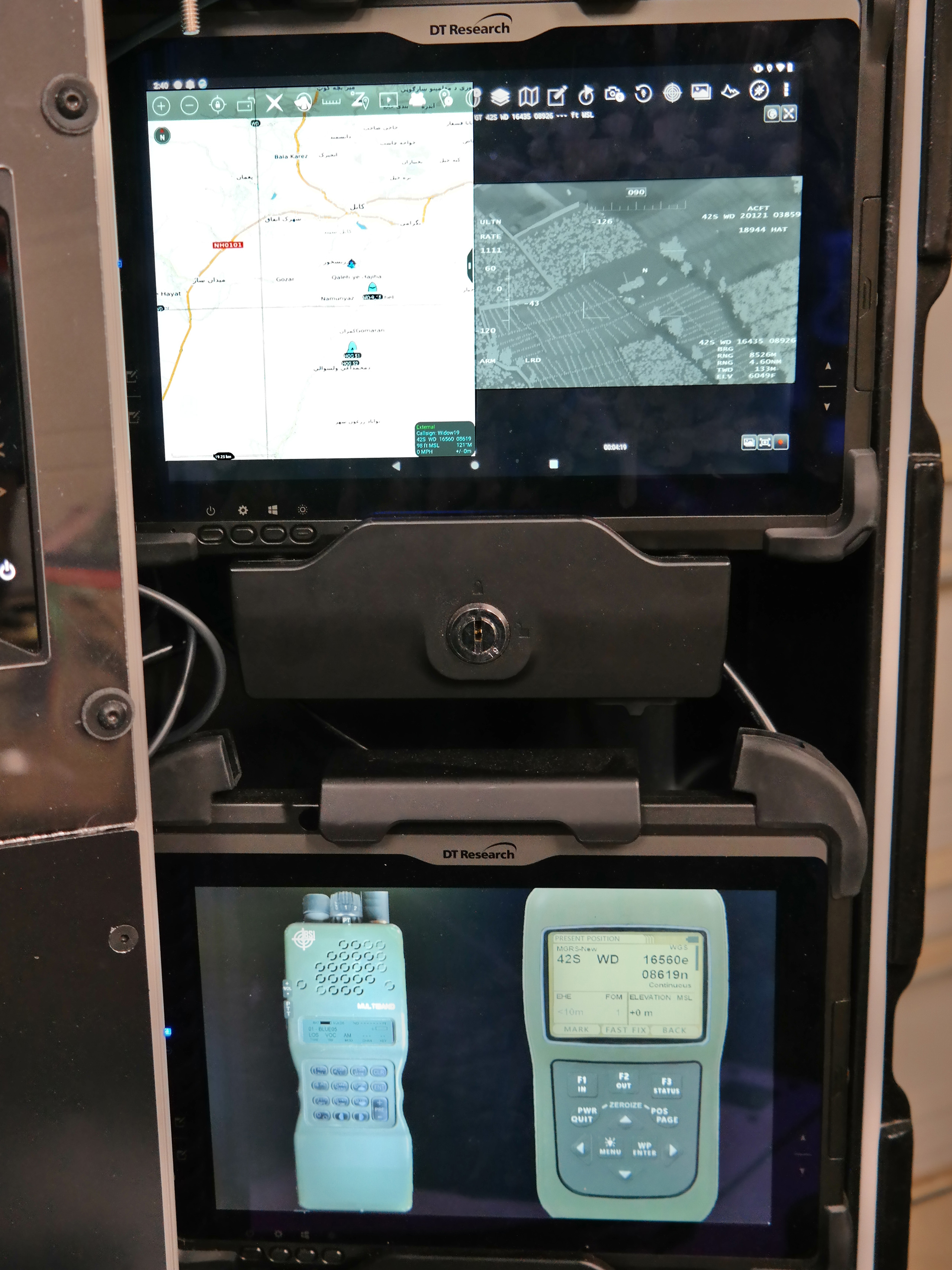 Top: Digital Aided Close Air Support (DACAS) suite running the government-off-the shelf Android Team Awareness Kit (ATAK) with VRSG running in the ATAK's embedded ISR video downlink. Bottom: BSI's emulated AN/PRC-152 radio and emulated advanced GPS receiver.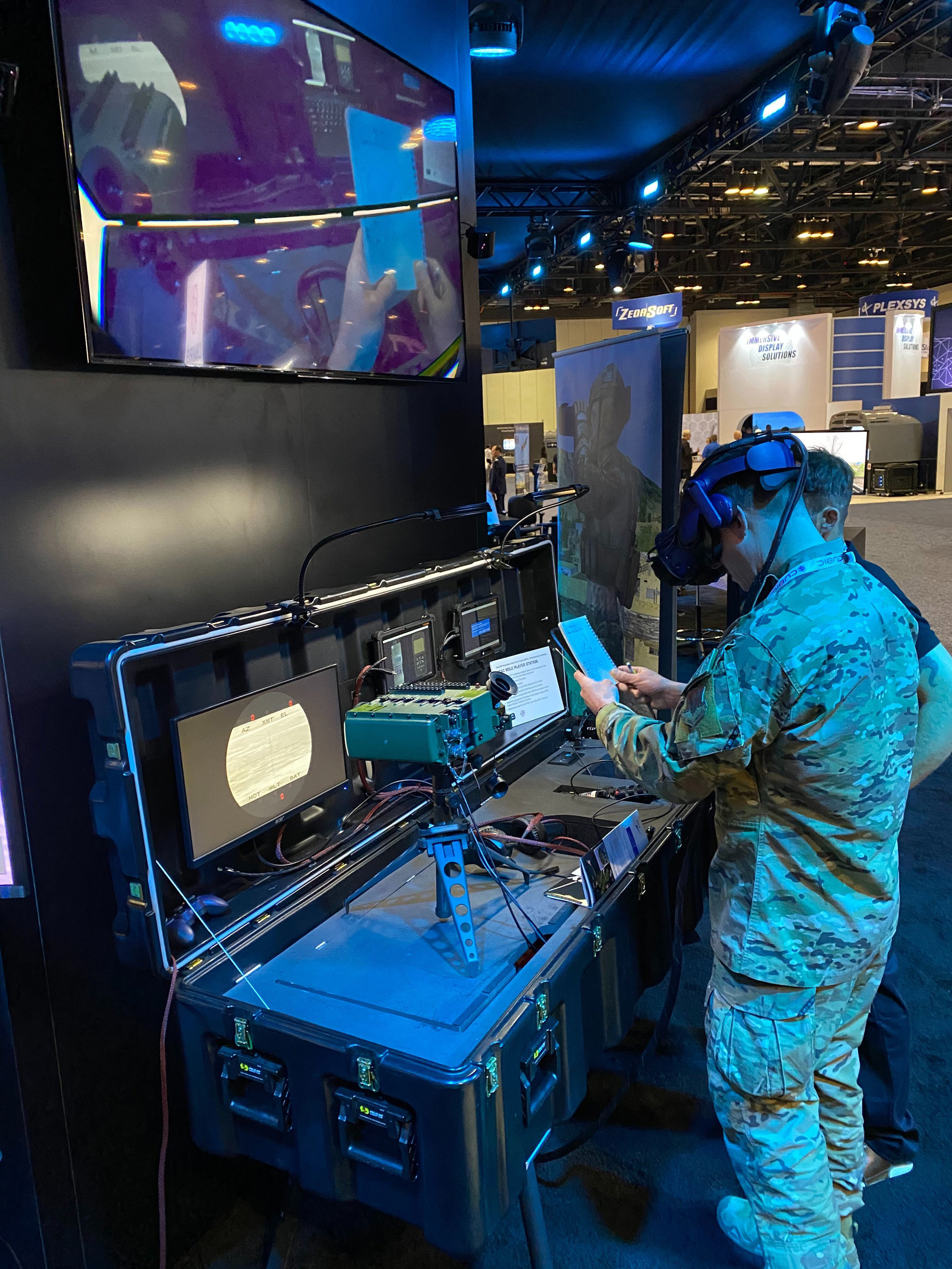 The prototype version of the DJFT JTAC/Observer station at I/ITSEC 2019. The JTAC is wearing an HTC Vive Pro running VRSG, augmented with Collins Aerospace's Coalescence mixed-reality system. Notice the JTAC can read and take notes while wearing the HMD.
Click here for a PDF datasheet with the latest DJFT specs and pricing. To order the DJFT, see the price list and request for quote form.


* The DJFT is an MVRsimulation internally developed R&D system, not funded by a government program. A customer would need to seek formal accreditation for the system.