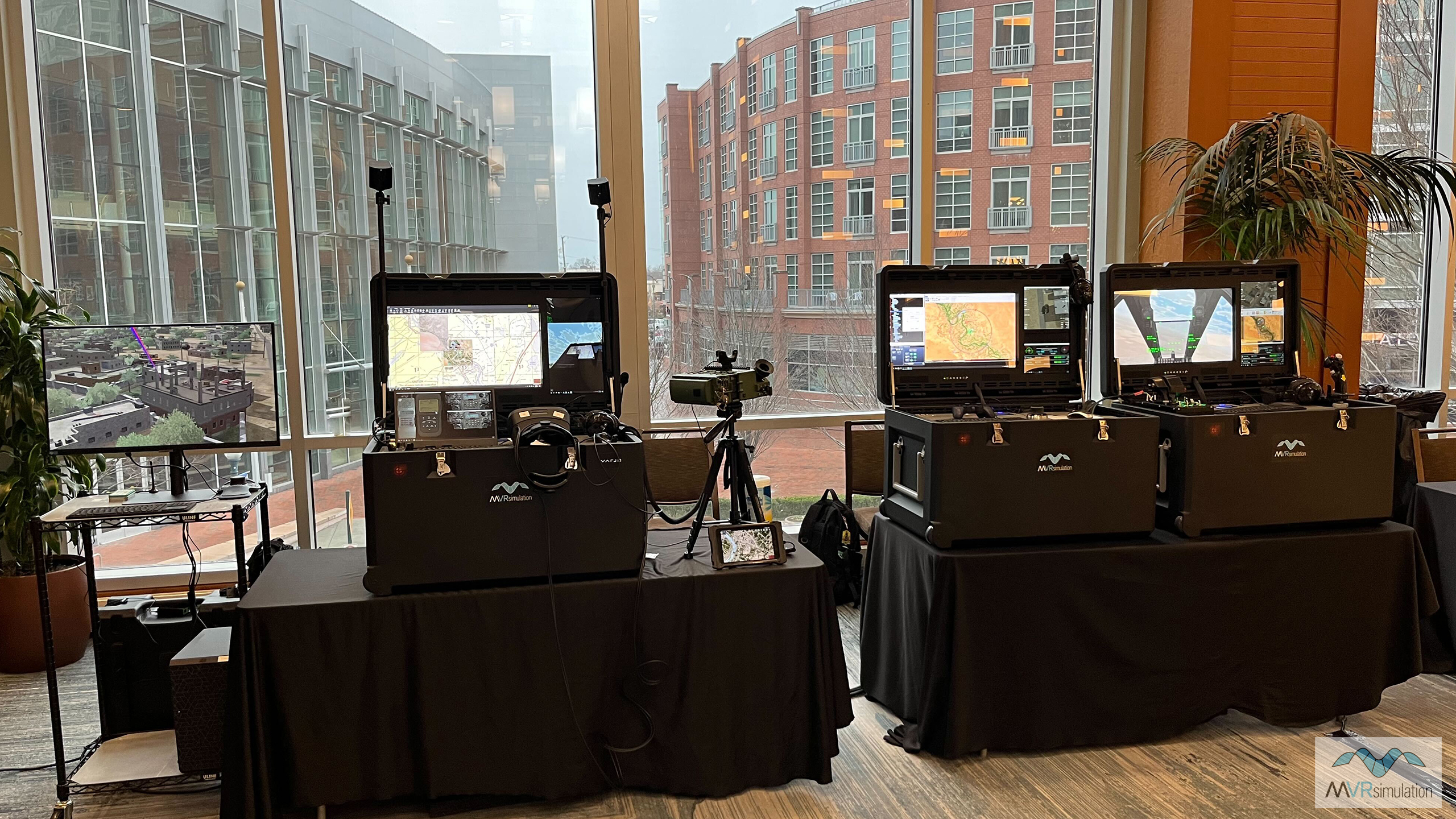 MVRsimulation's Deployable Joint Fires Trainer (DJFT) at JCAS Symposium 2023.
On January 31 - February 2, 2023 MVRsimulation attended the JFS Symposium and JCAS Curriculum Review in Virginia Beach, VA, demonstrating the Deployable Joint Fires Trainer (DJFT) in VRSG's Kismayo, Somalia terrain.
The DJFT was integrated with the Varjo XR-3 mixed reality headset, Battlespace Simulations' MACE, and all physical/emulated hardware and software needed to run Type 1/2/3 controls for JTAC/FO training. The MVRsimulation team showcased the system's full range of capabilities, from Digitally Aided CAS (DACAS), match sparkle target identification between JTAC and CAS aircraft, and full NVG-supported day/night transitions.
A number of new capabilities were also demonstrated for the first time, including magnified views working within the Varjo XR-3 Focal edition headset. This capability simulates binoculars with discrete levels of magnification while using the XR-3.

The DJFT also showcased the critical capability of integrating ATAK for the first time. The ability to run ATAK and MACE allows JTACs to carry out DACAS missions on the DJFT exactly as they do in the real world. MACE can integrate using both Link 16 and VMF with a number of DACAS capable awareness toolkits, such as Sierra Nevada Corporation's ATRAX/TRAX on ATAK and WinTAK, BADL in the Special Warfare Assault Kit (SWAK), and Accenture's FACNAV. MACE has a built in JREAP-C server or client for Link 16 integration, and can integrate with real world VMF systems using BSI's VMF Gateway plugin for MACE. [BADL is Battlefield Airmen DataLink. ATAK + BADL = SWAK].

The below left photo shows the JTAK Observer (wearing the Varjo XR-3 Focal edition) reading the SWAK tablet mounted in the juggernaut sleeve in an Armor.Mount Plate Carrier PALS/MOLLE. The observer can read and use ATAK while wearing the XR-3 allowing them to stay in immersion and complete the control.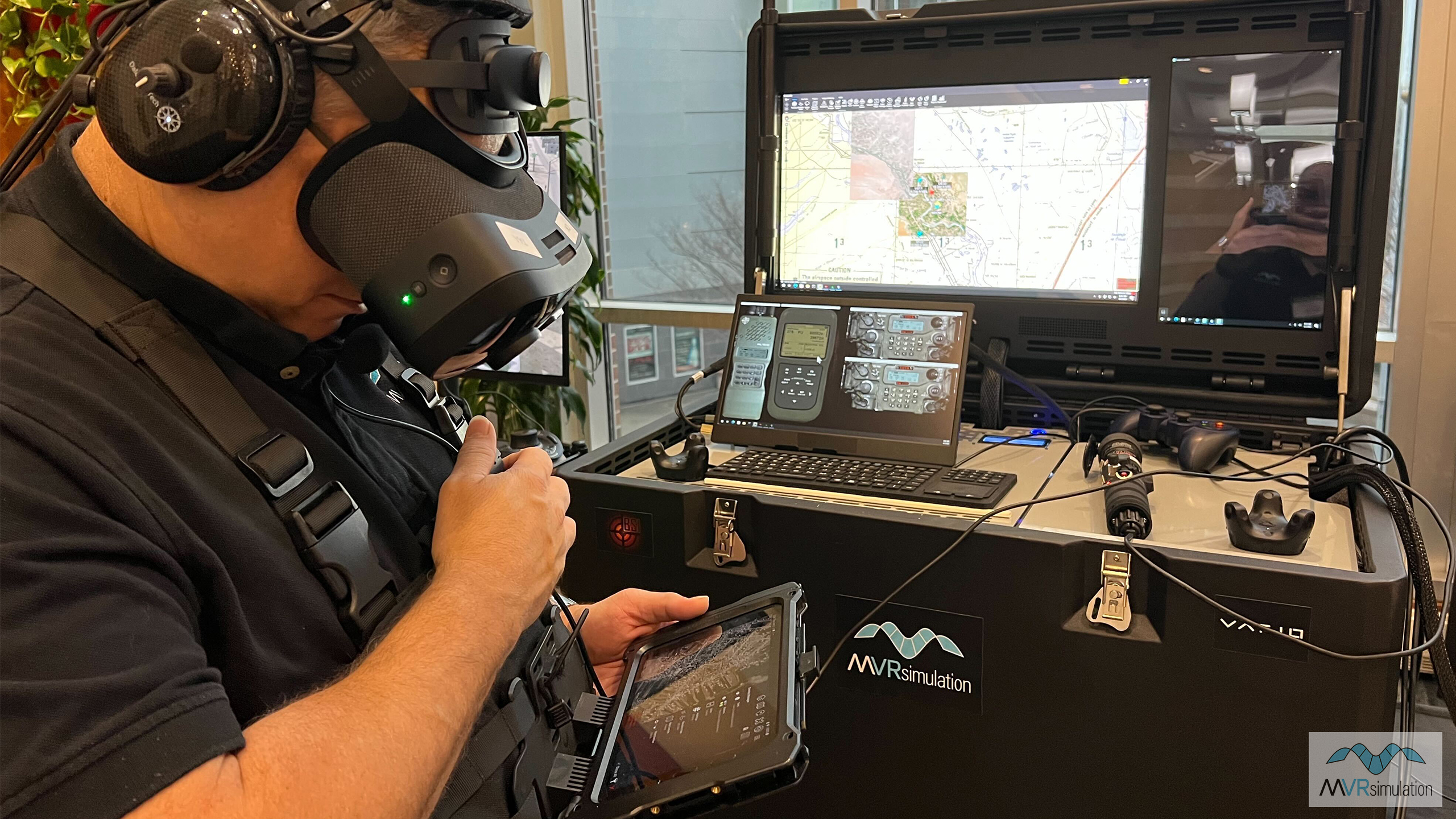 An Android tablet in chest harness running ATAK as part of MVRsimulation's DJFT.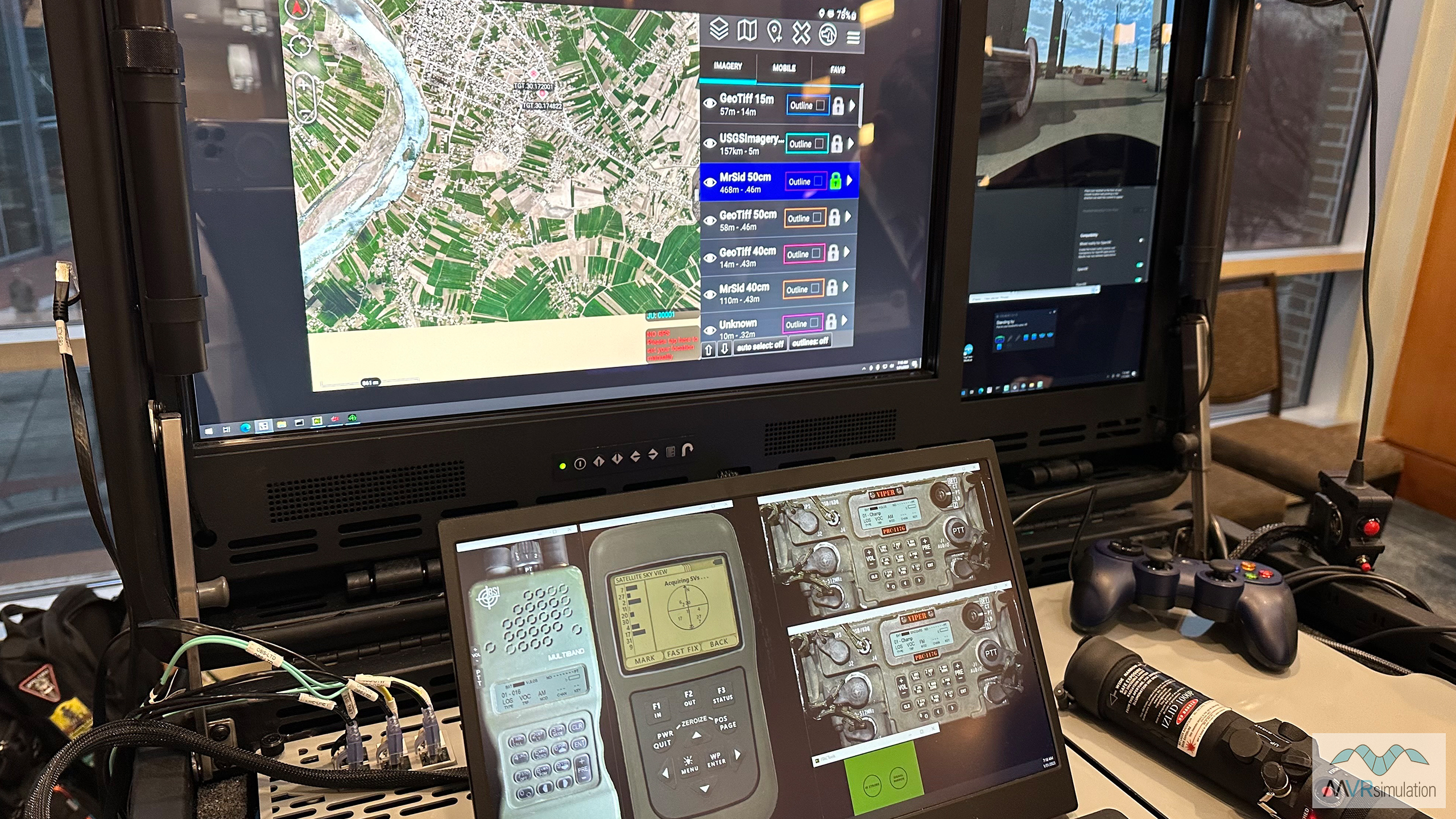 Government off-the-shelf SWAK (ATAK + BADL) running on the DJFT.
The demonstration at JCAS also introduced a brand new audio/mic headset designed to emulate military grade communication headsets, with all required JTAC/FO mission functionality. Specially designed by Dalcomm Tech, the headset features integrated USB Push to Talk (PTT), integrated talk-through technology, allowing the headset wearer to retain the ability to hear what is being said in the training room by others not equipped with radios; and switch activated isolation of the Observer trainee, allowing the Instructor and Role Player to communicate about the training scenario without the Observer being party to the conversation. Its lightweight, carbon fiber design reduces wearer fatigue.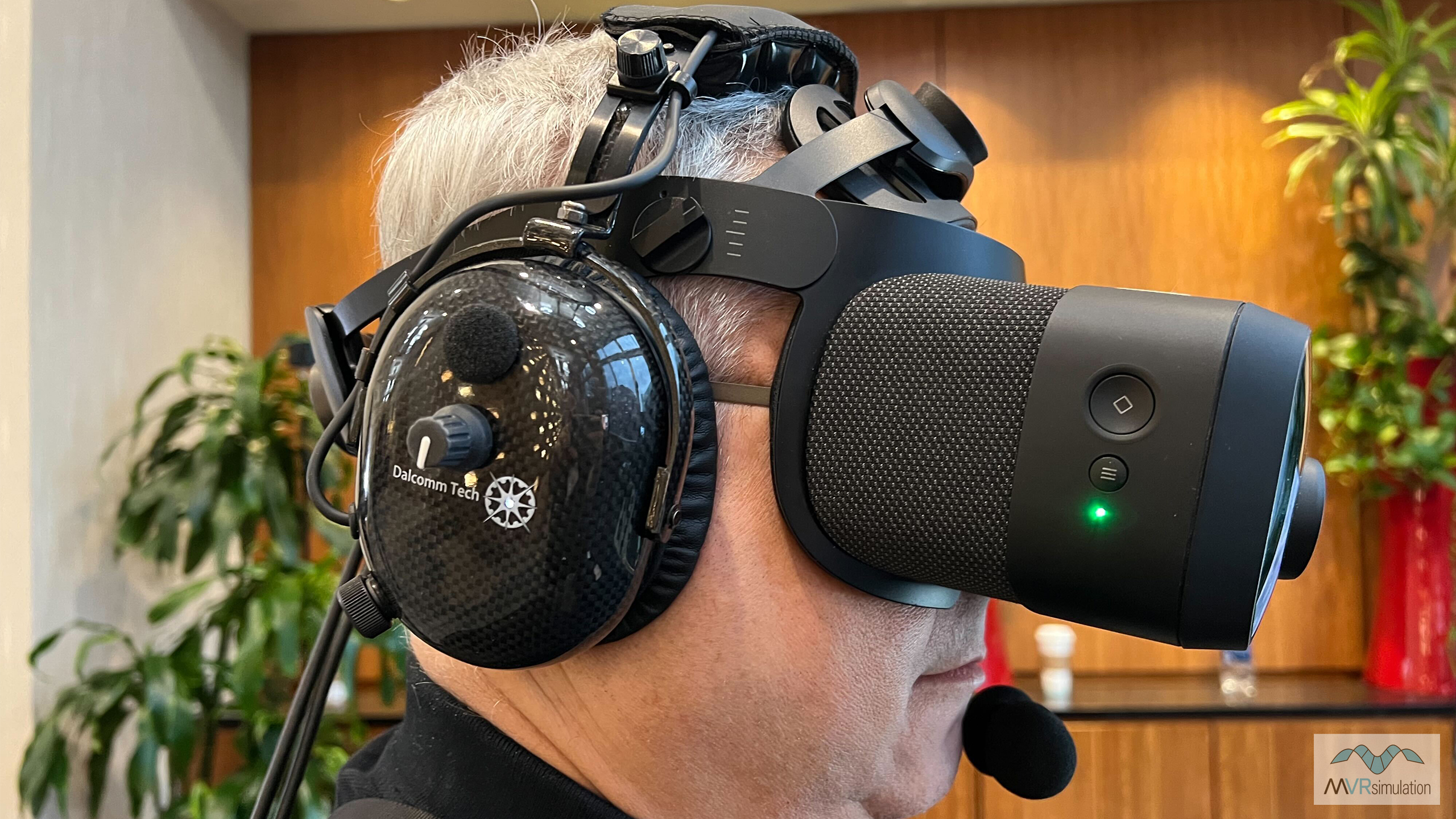 The DJFT's carbon fiber audio/mic headset is designed to emulate military grade communication headsets, with all required JTAC/FO mission functionality.