US Navy MQ-8B/C Fire Scout ship-based simulator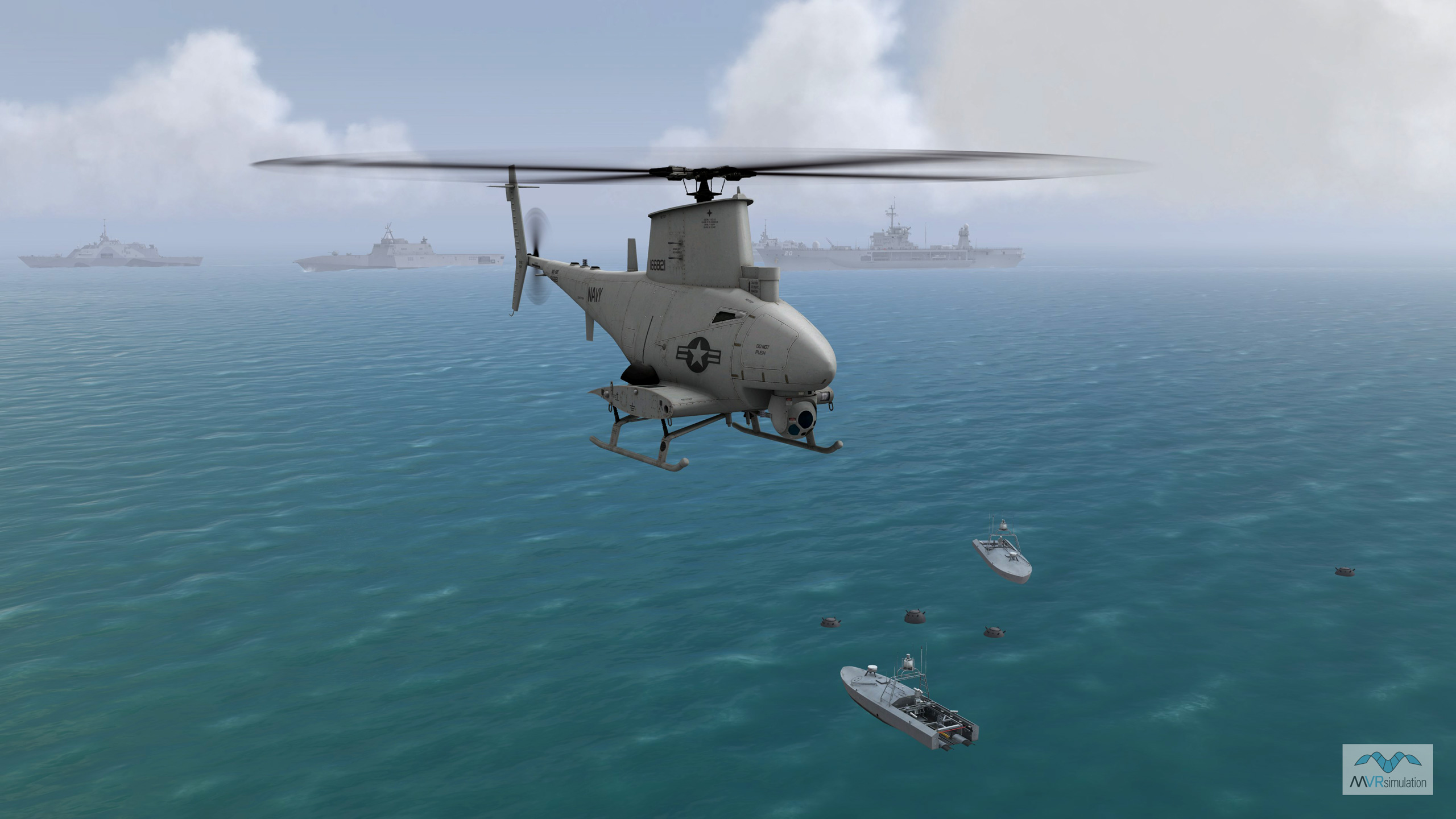 MVRsimulation VRSG real-time scene of an MQ-8B Fire Scout entity hovering above two CUSV vessels and a group of sea mines.
The U.S. Navy at Naval Air Station Patuxent River, MD, (NAS PAX River) operates multiple portable ship-based MQ-8B/C Fire Scout UAV simulators using MVRsimulation's Virtual Reality Scene Generator (VRSG) with 3D ocean states. The unmanned rotary-wing Fire Scout is designed to provide reconnaissance, situational awareness, and precision targeting support for the Navy's littoral combat ships (LCS).
The simulators, primarily used for ship-based operations, serve to both instruct and maintain proficiency of the Fire Scout by both the air vehicle operators (who fly the aircraft) and mission payload officers (who control the sensor payload). VRSG's out-the-window view is first processed by the Navy's sensor simulation, and then is used to provide both the electro-optical (EO) and infrared (IR) sensor modes on training systems. The FLIR EO/IR simulation enables operators to classify MVRsimulation's detailed 3D ship models from a great distance, with high-magnification narrow fields-of-view (FOVs), and under varying environmental conditions. In the Navy's 4-channel training system, VRSG renders a third-person (stealth) instructor view for situational awareness and a shipboard camera view that is attached to the automatic approach system.