Emergency Response Management Training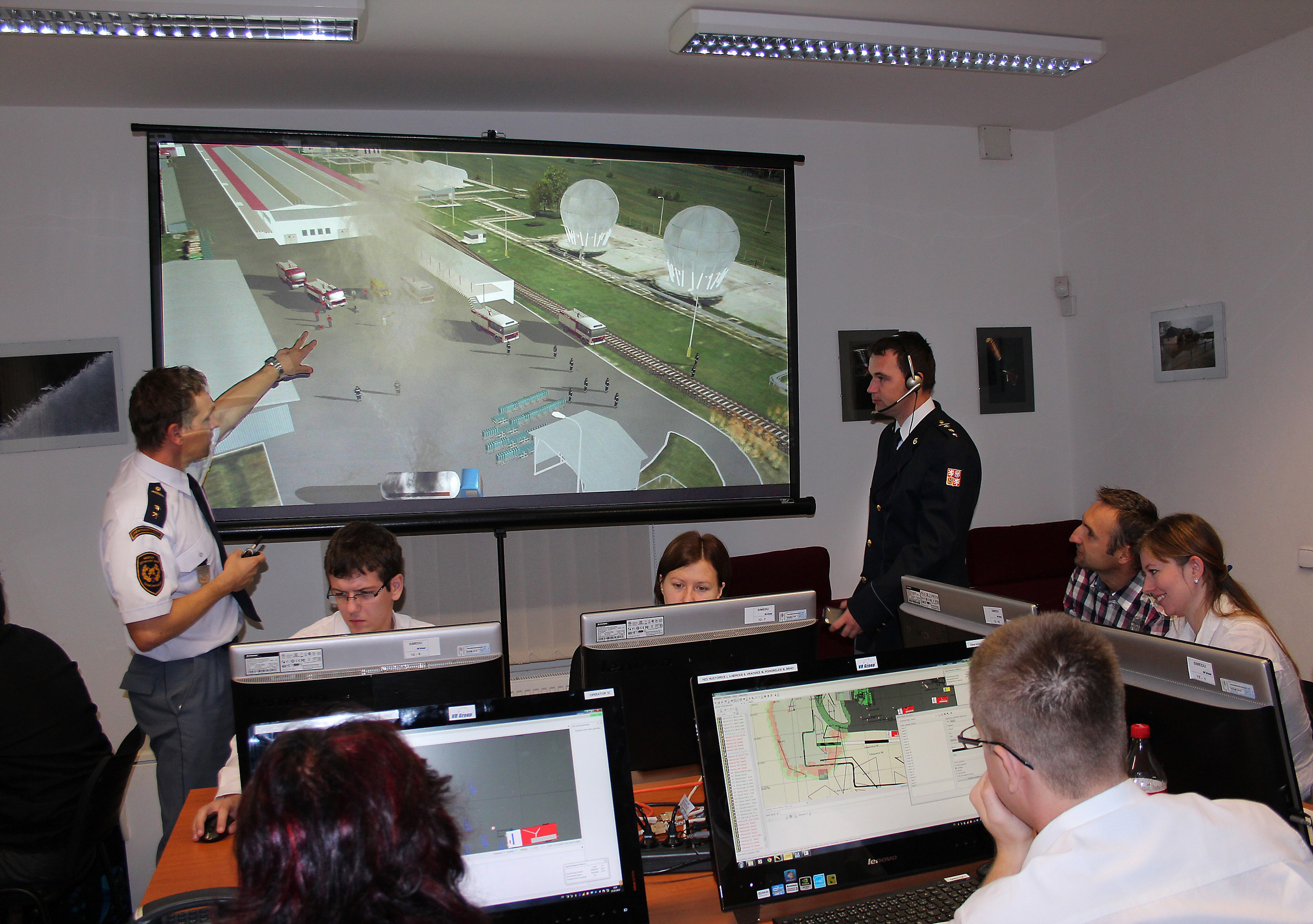 Pilot emergency response exercise of the Mobile Crisis Management Training System (MCMTS) by city and first responder officials of Hustopece, Czech Republic.
Czech Republic-based VR Group's simulation system for training fire and rescue service (FRS) commanders are used at the Fire Protection and Training Centre in Brno, Czech Republic, for use in emergency response management training. VR Group uses MVRsimulation VRSG in this system and several other simulation systems.
To meet the increasing need to coordinate or manage first responder response to emergency situations and potential disasters, VR Group developed a crisis management training solution, which uses contemporary advanced simulation and visualization technologies for training safety and security professionals at tactical and strategic levels. This training solution provides a cost-effective and efficient means of training a large number of personnel without the travel and expenses of live training. Based on VR Group's WASP simulation system for the Czech armed forces, which uses VRSG, VR Group's Mobile Crisis Management Training System (MCMTS) is a constructive simulation system in which VRSG is used for the 3D observer view, the after action review, and for the overview view in the role-player stations. As a distributed system, MCMTS can be run on one or more computers simultaneously, and controlled by one or more operators.
Municipal emergency organizations can build computer assisted exercises with scenarios (focused on handling emergency situations such as fires, evacuations, and so on), roles, and tasks that respond dynamically to exercise activity and events. Incidents that can be modeled include the spread of fire, industrial accidents, traffic incidents, crowd disorder, and so on.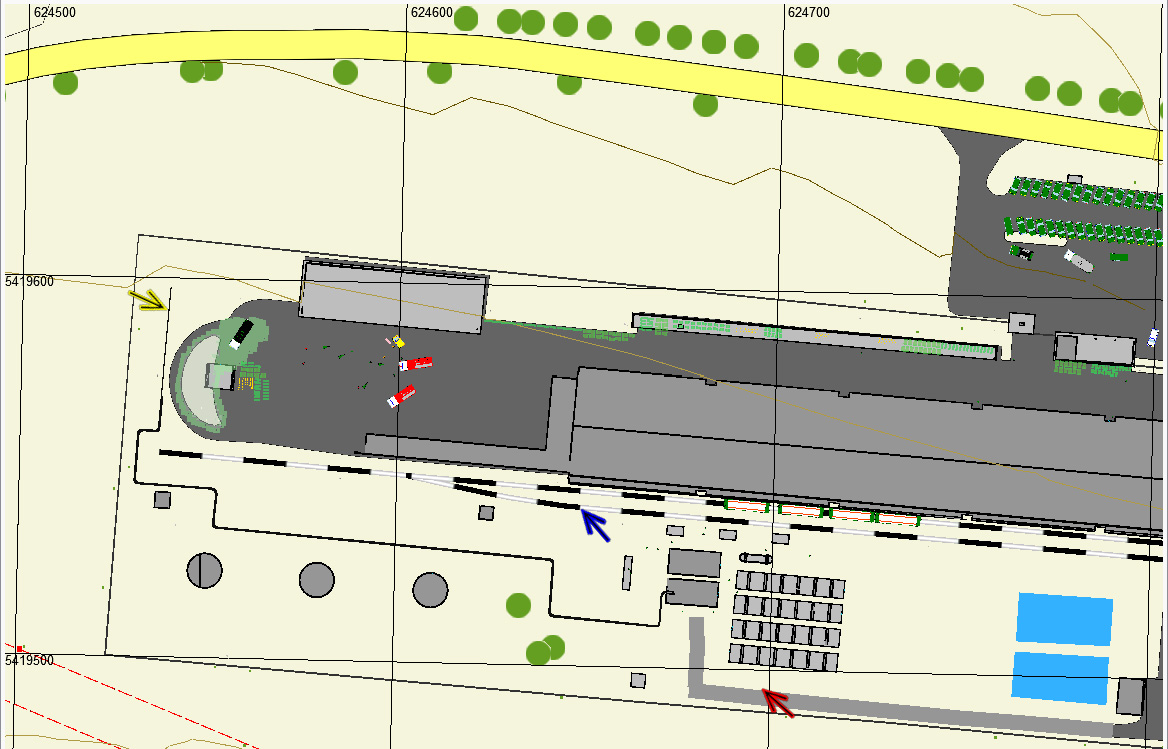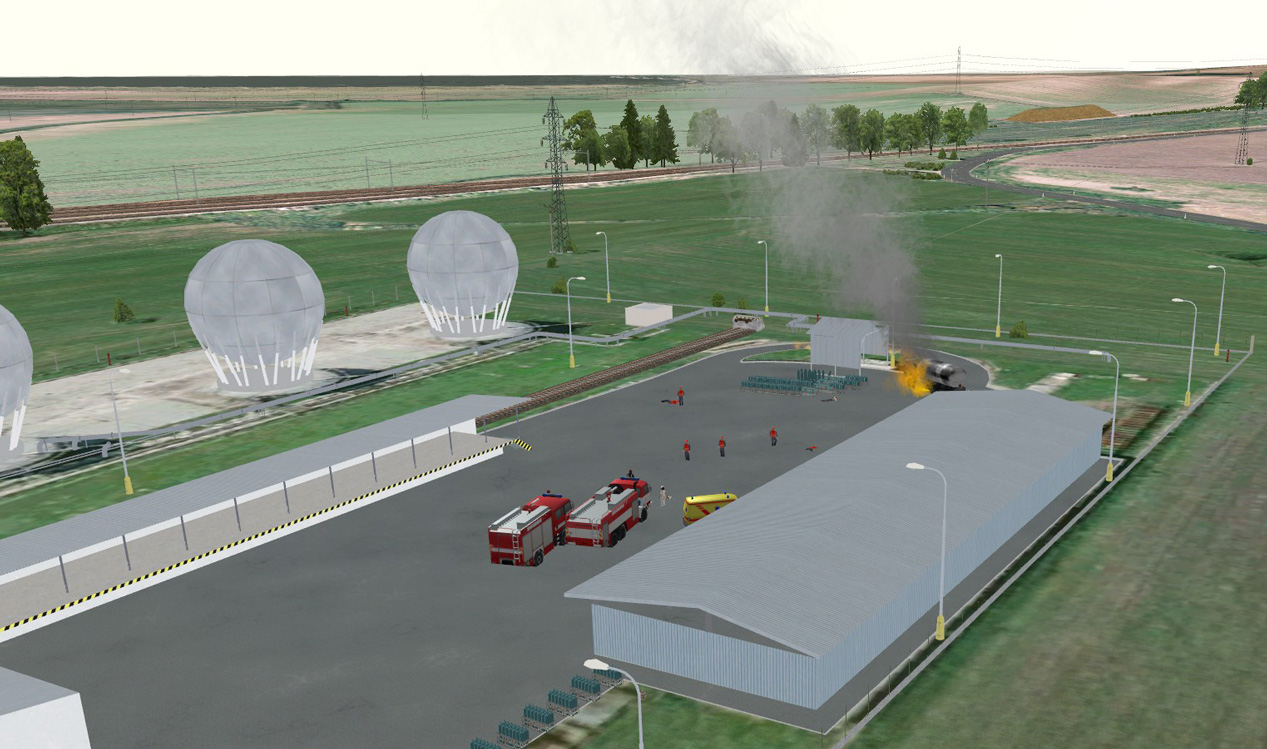 3D view of the MCMTS with VRSG.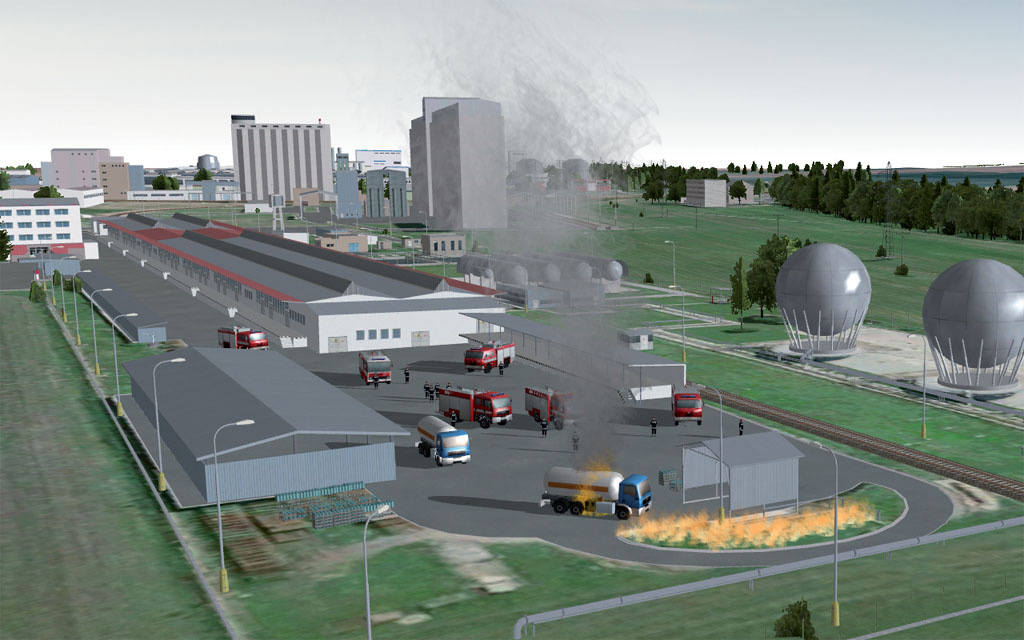 MCMTS's VRSG view of the terrain database of Hustopece, Czech Republic. Database built by VR Group.
The MCMTS installation at the Fire Protection and Training Centre in Brno followed a pilot exercise on the system in autumn 2013, held in the city of Hustopece, which is located near an industrial zone with gas containers. Together with VR Group, the mayor and city emergency staff created a plausible scenario of a fire eruption caused by a traffic accident near the gas containers.
Representatives of paramedics, fire fighters, and the police force worked on managing the situation and avoiding catastrophe as the scenario simulated the fire, the traffic accident, subsequent traffic jam, fire fighting, traffic management, evacuation, and so on. The MCMTS includes models of fire, the spread of fire according to weather conditions, visualization of burned areas, and putting out the fire.
VRSG is also used in VR Group's STING small-arms indoor shooting simulation system, designed for intensive shooting and tactics training of first responders.
As a leading supplier of advanced simulation solutions for the Czech Armed Forces, VR Group has used MVRsimulation VRSG for 20 years in their ground forces tactical simulators such as Reconfigurable Virtual Simulators, Team Leader Simulator, and crew simulators of BMP-2 combat vehicles. VR Group a.s. is a Czech Republic-based developer, producer, and supplier of complex training and simulation solutions for the Czech Armed Forces, security departments, and crisis management authorities.
All images on this page courtesy of VR Group.