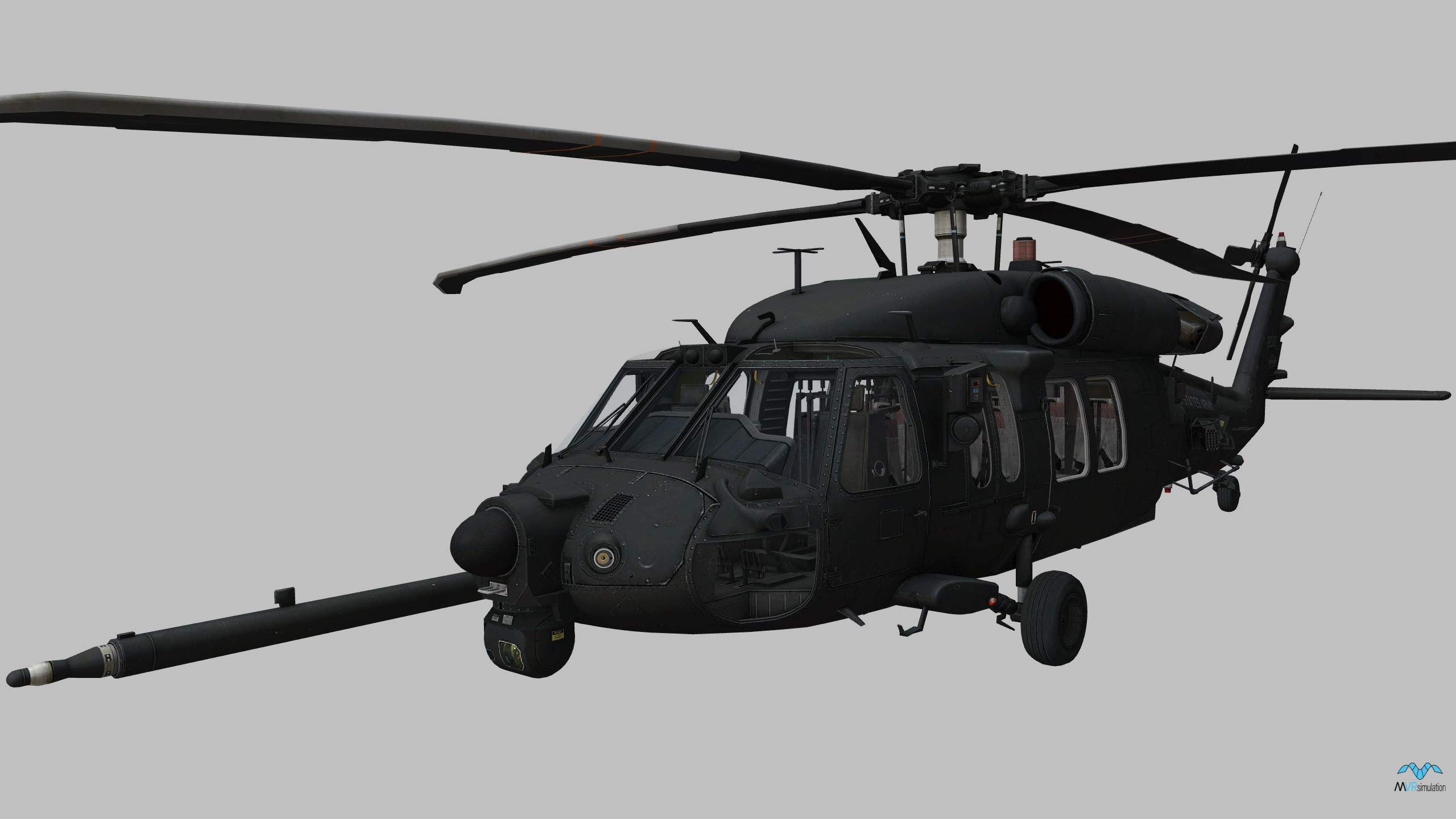 Left front view of MVRsimulation's MH-60M 3D model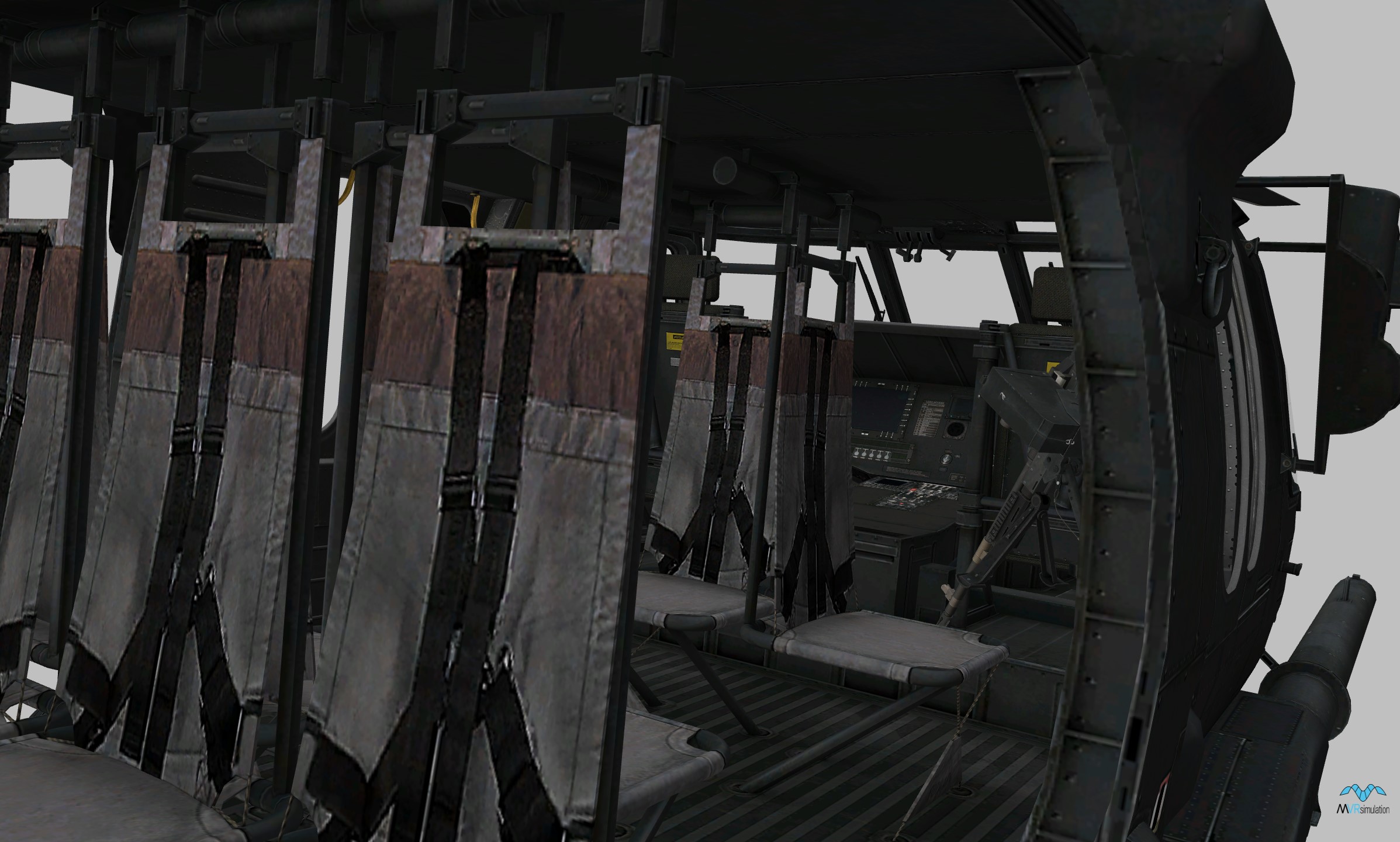 Detail of MVRsimulation's MH-60M 3D model interior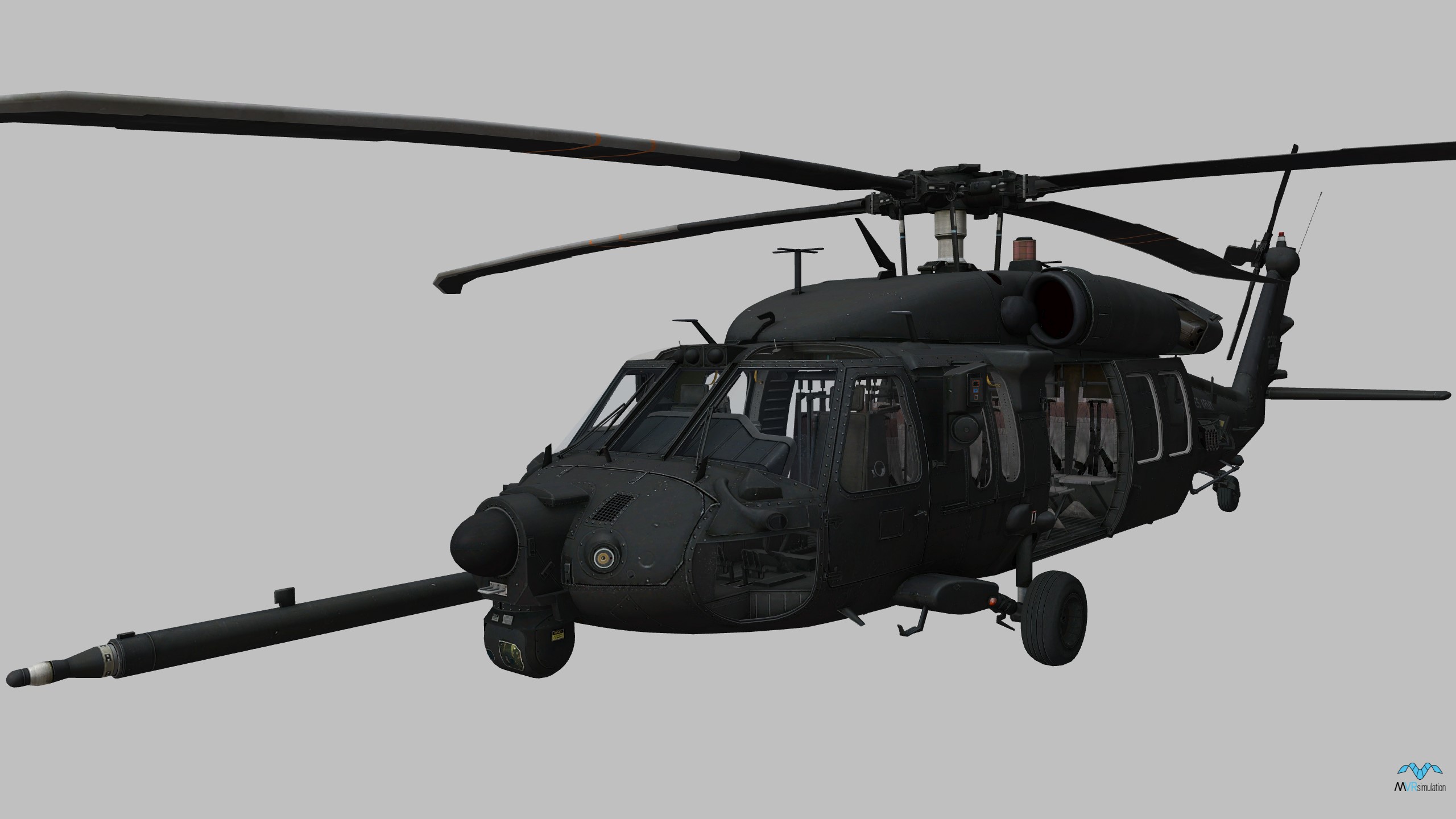 Left front view of MVRsimulation's MH-60M 3D model with open side door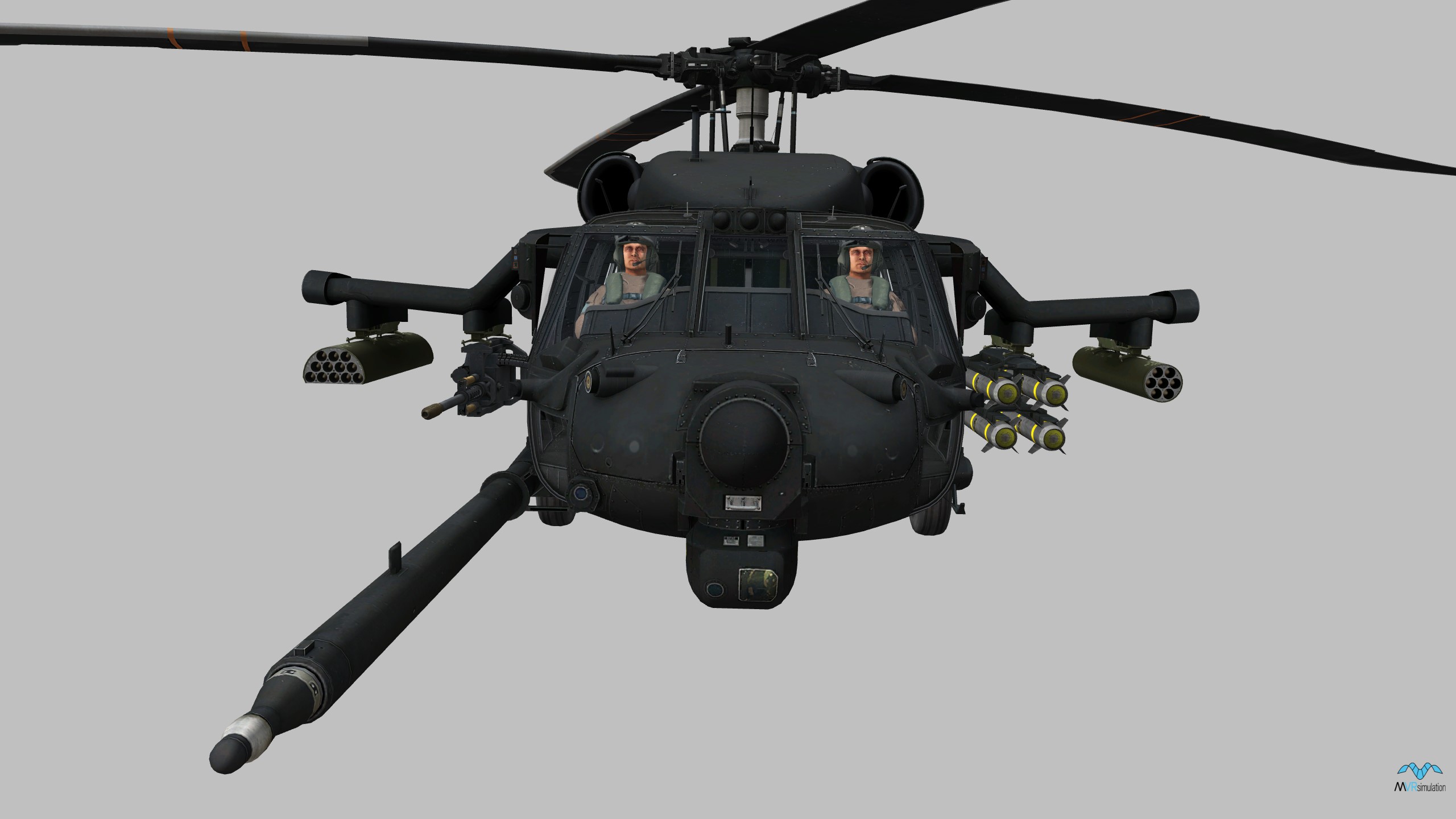 Front view of MVRsimulation's MH-60M MLASS 3D model with loaded weapon stations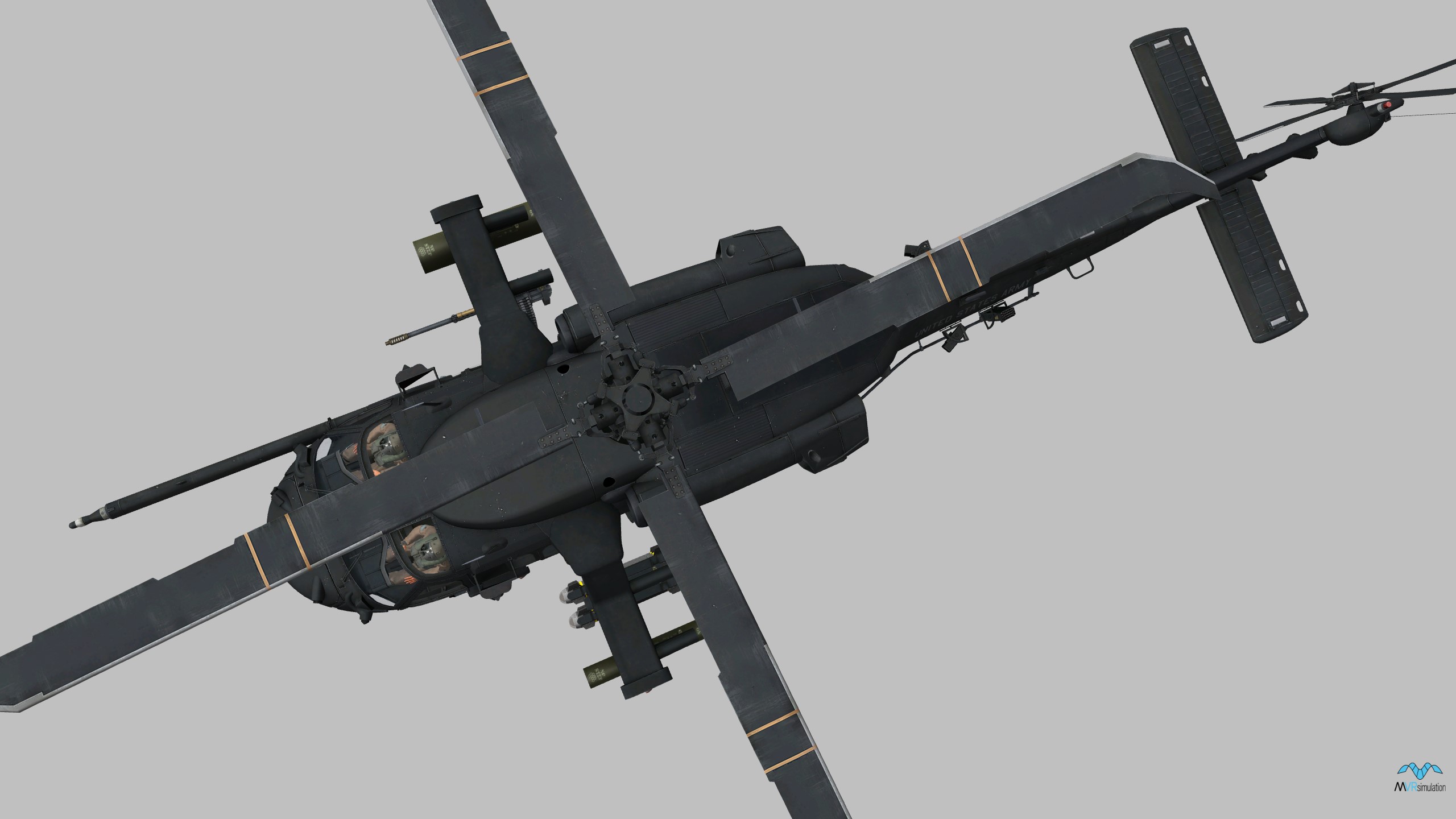 Overhead view of MVRsimulation's MH-60M MLASS 3D model with loaded weapon stations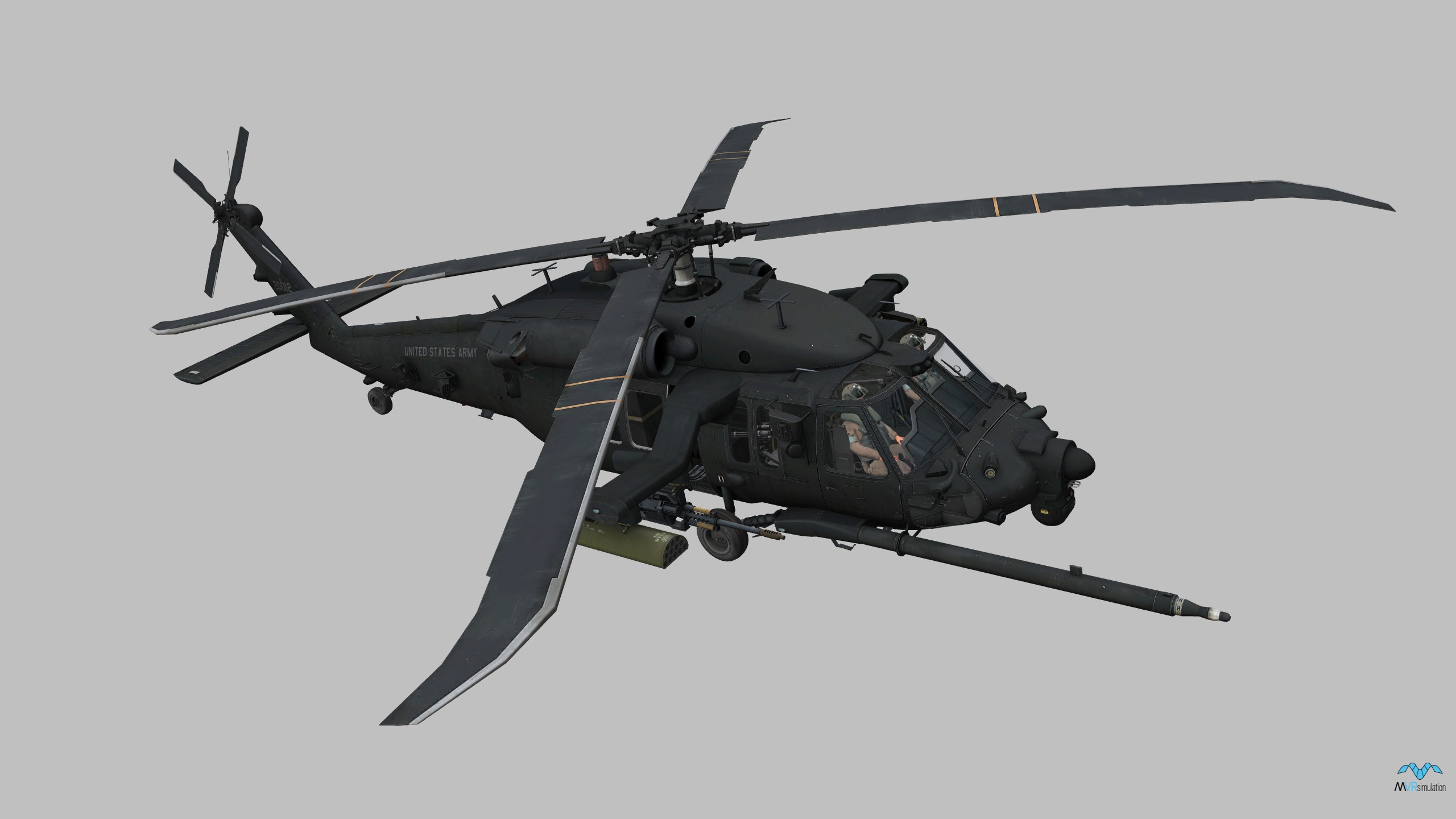 Right front view of MVRsimulation's MH-60M MLASS 3D model
Category: Special Operations Helicopters
SISO Enumeration: 1.2.225.25.1.7.1
MVRsimulation's MH-60M model contains a fully modeled interior and 15 articulated parts. The model is comprised of 78,828 triangles and 166 MB of textures.

This model is available for download to MVRsimulation's customers on active software maintenance. MVRsimulation's models are encrypted and require a hardware dongle to view.
Specific Model Variants
MVRsimulation strives to deliver models in correct paint and camouflage schemes that apply to each model. We may alter models to match real captured and altered equipment as this helps simulate allied platforms that are now OPFOR targets.
Model variant images show at right with different paint schemes.