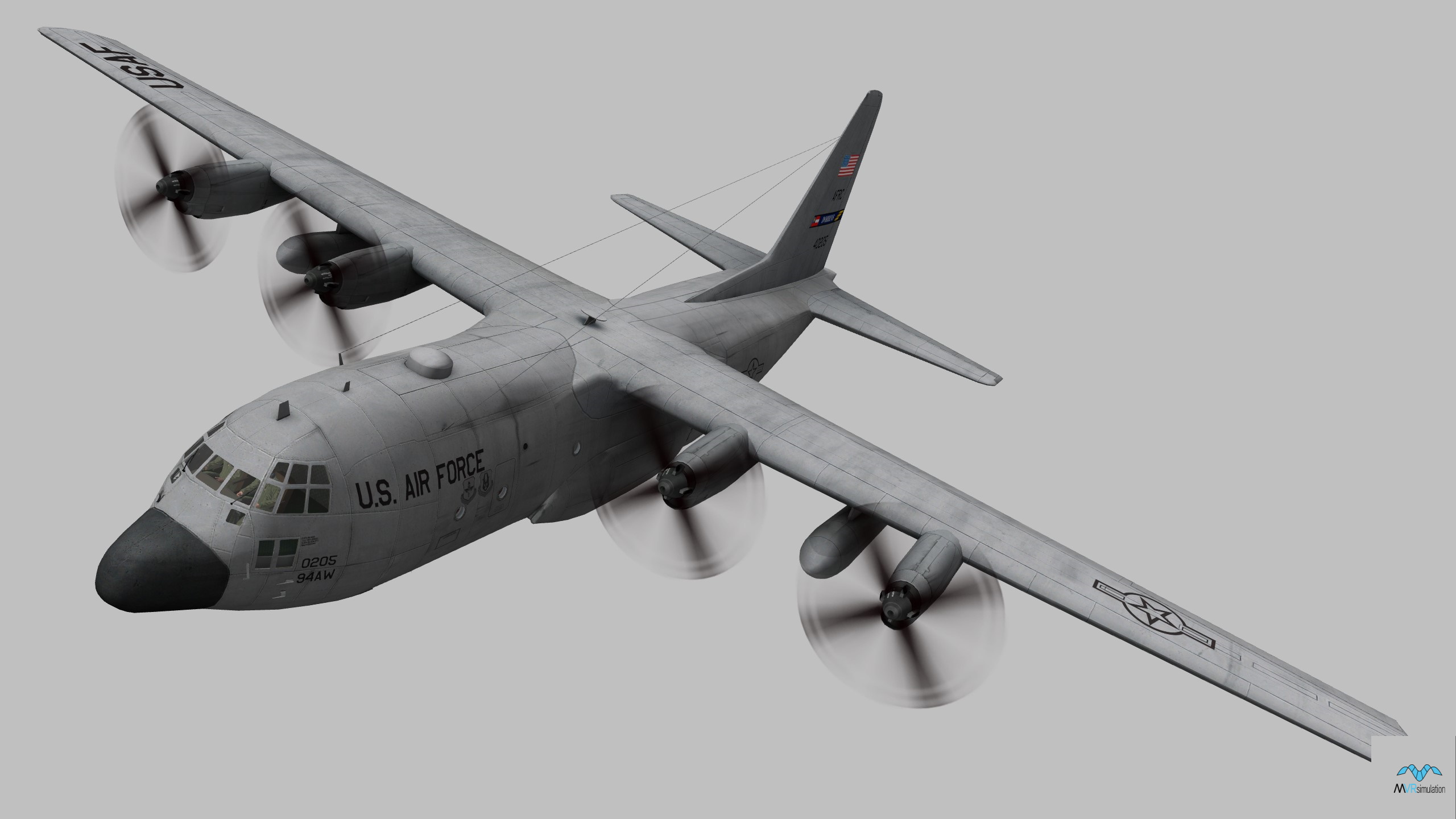 Forward left side view of MVRsimulation's C-130H2 3D Model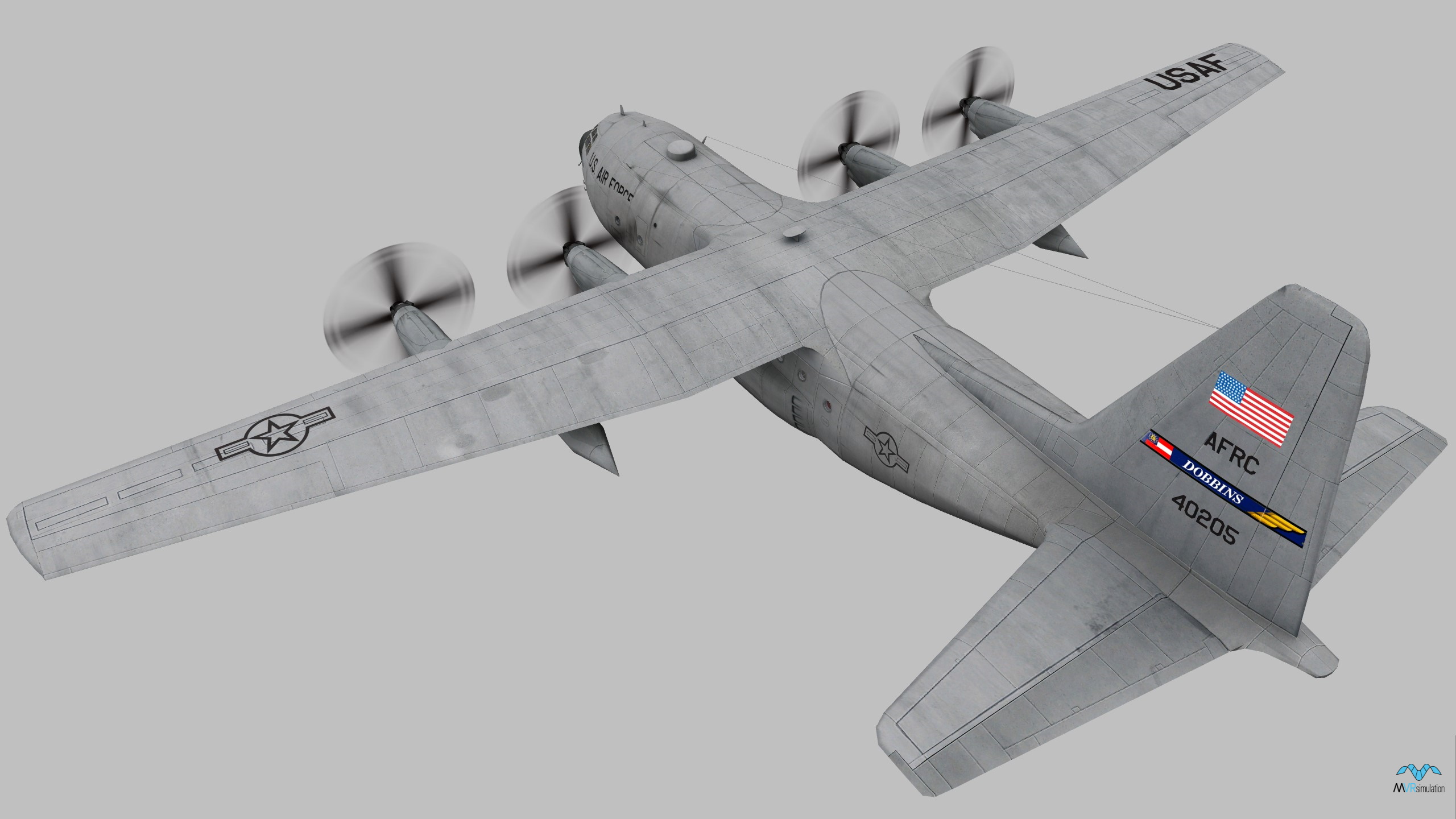 Rear left side view of MVRsimulation's C-130H2 3D Model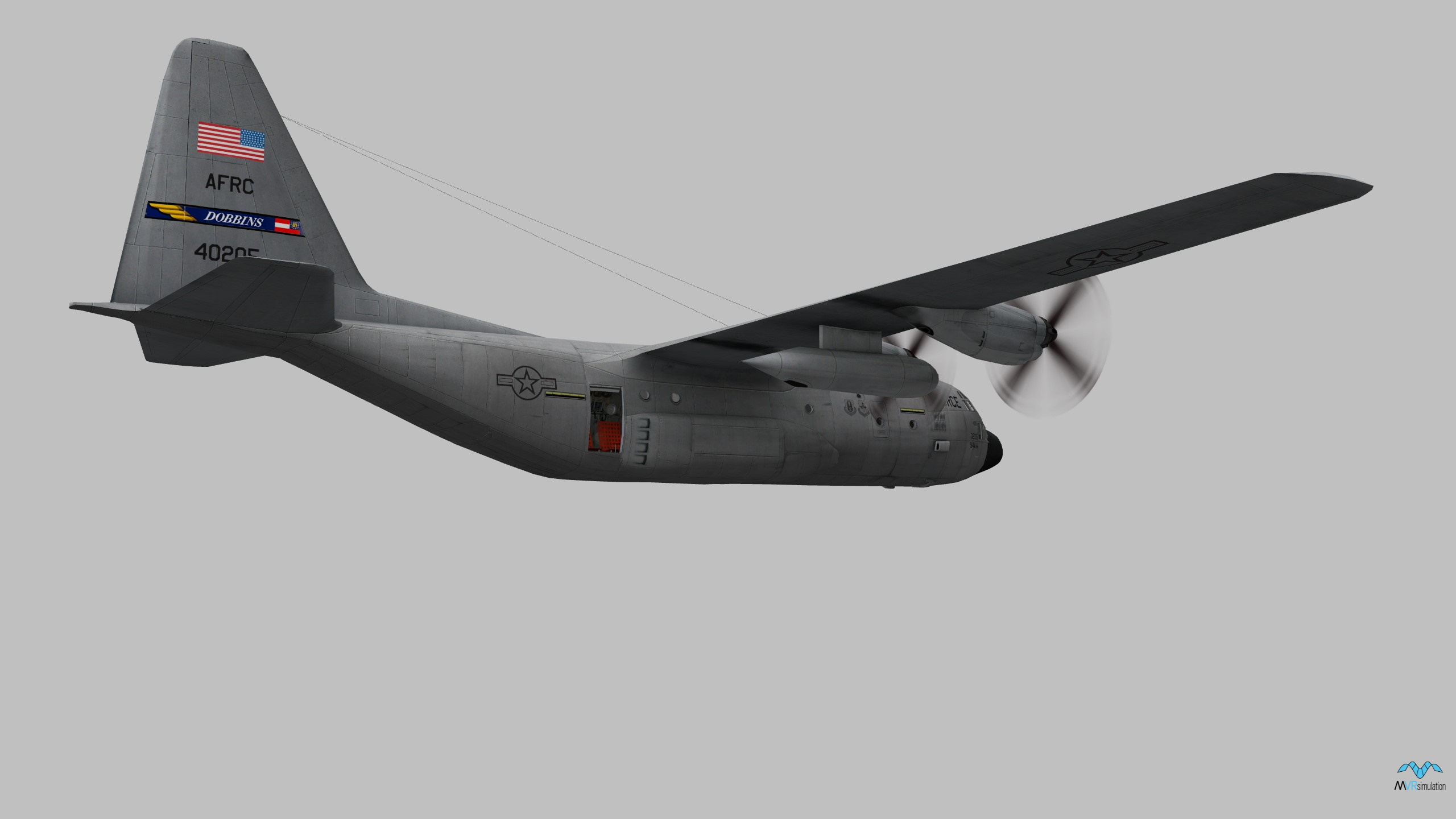 Rear right side view of MVRsimulation's C-130H2 3D Model with side jump door open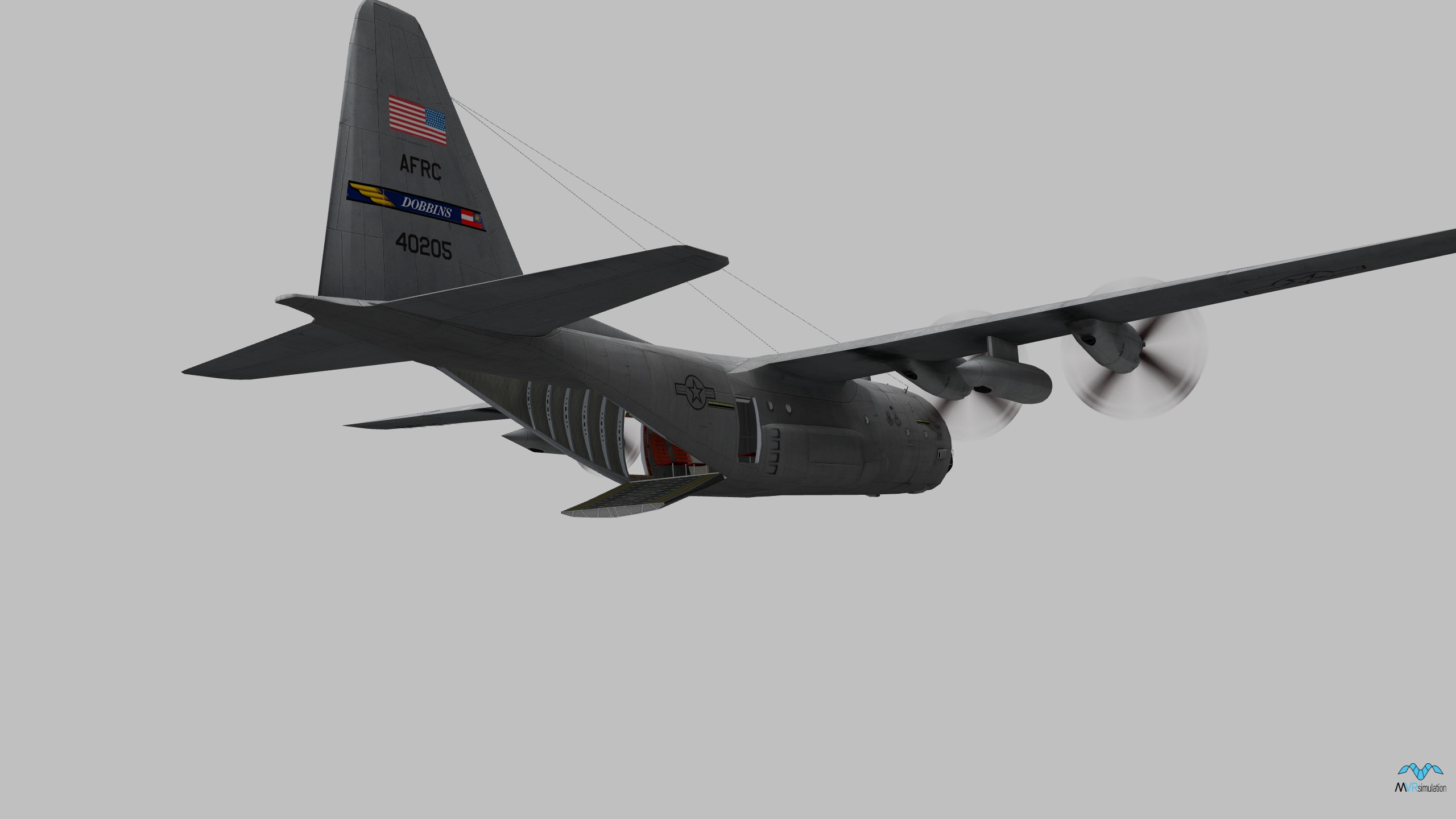 Rear right side view of MVRsimulation's C-130H2 3D Model with ramp deployed and both side jump doors open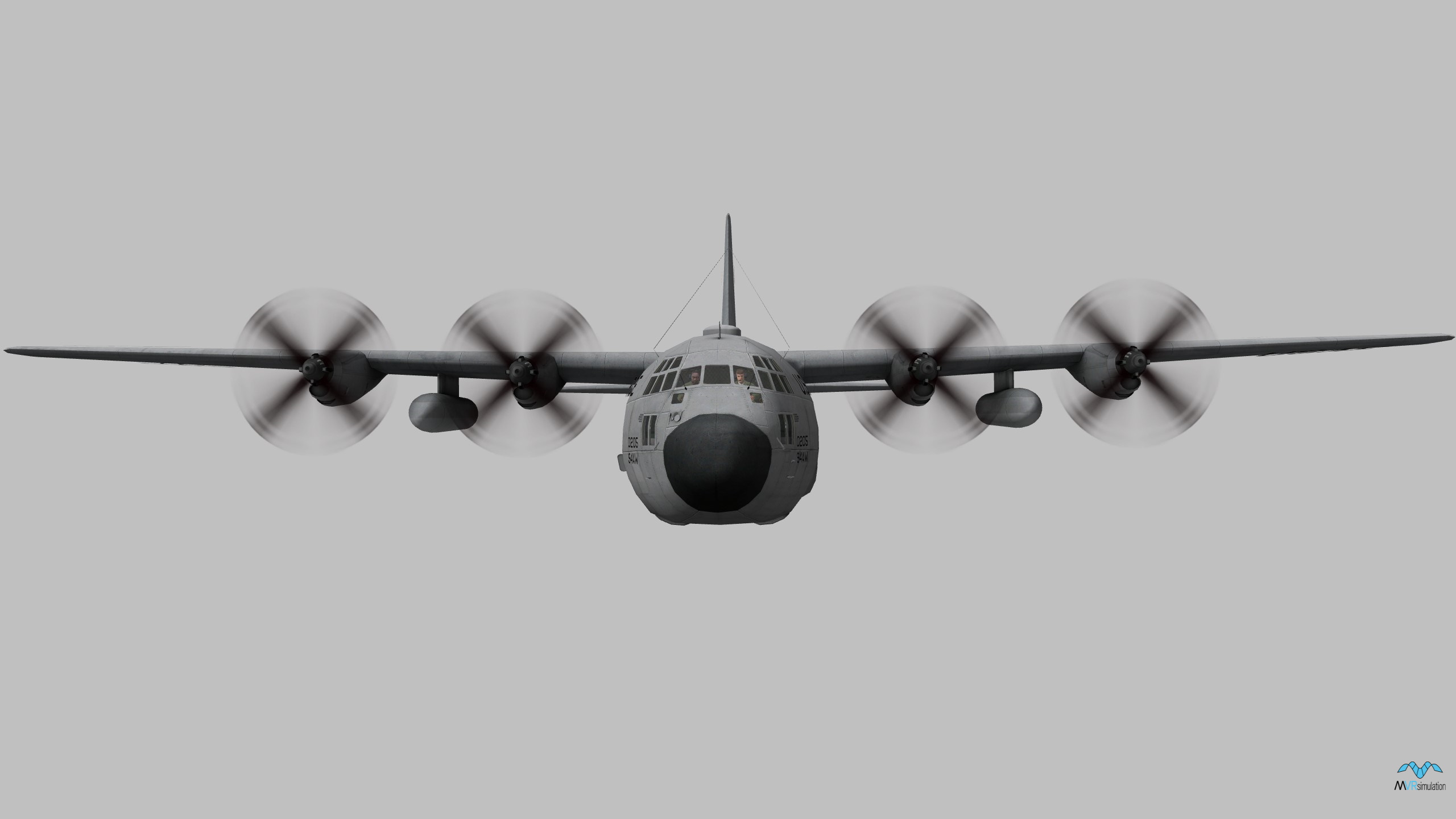 Front view of MVRsimulation's C-130H2 3D Model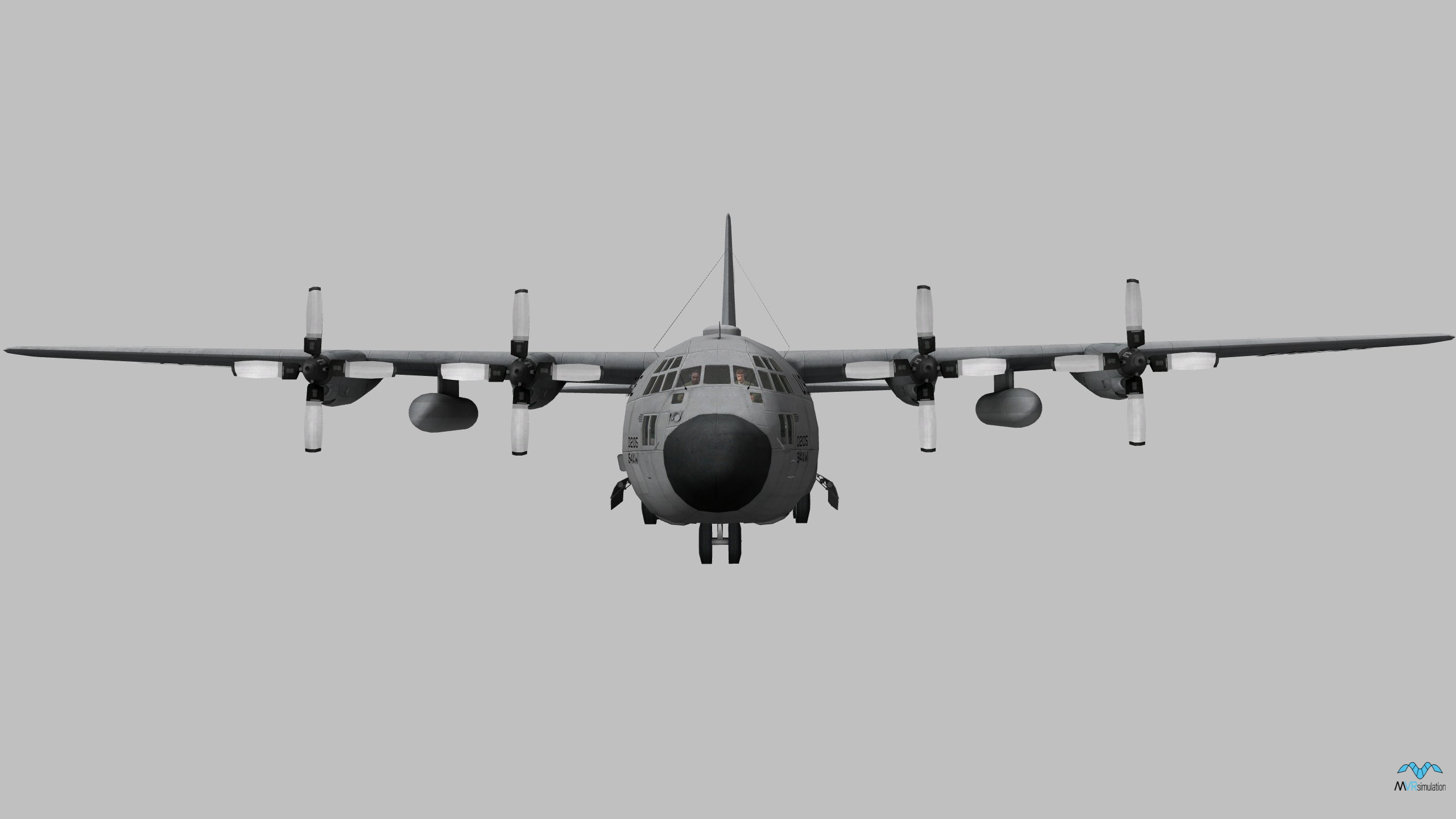 Front view of MVRsimulation's C-130H2 3D Model with gear down and engines off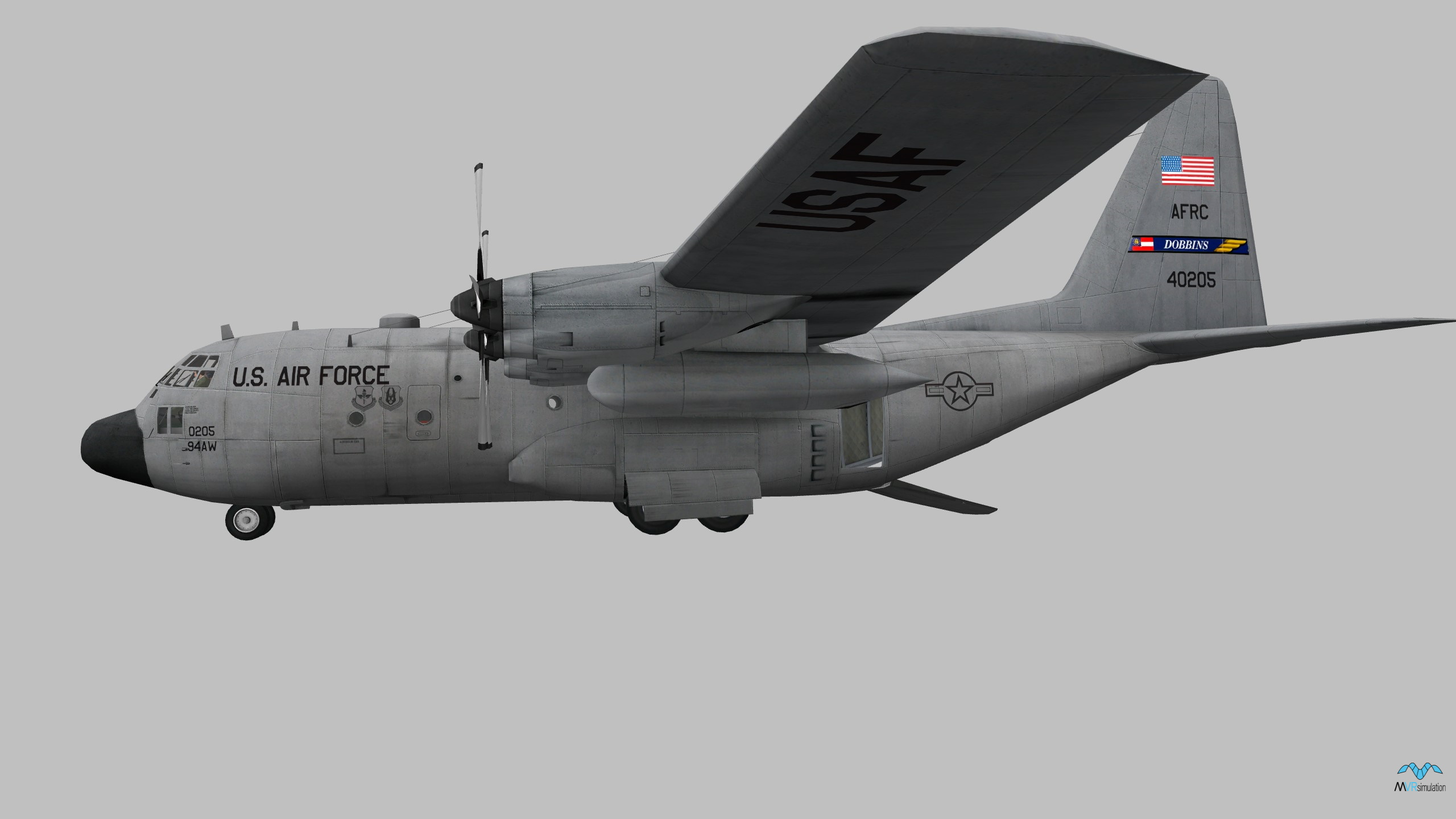 Left side view of MVRsimulation's C-130H2 3D Model with gear and ramp down, jump doors open, and engines off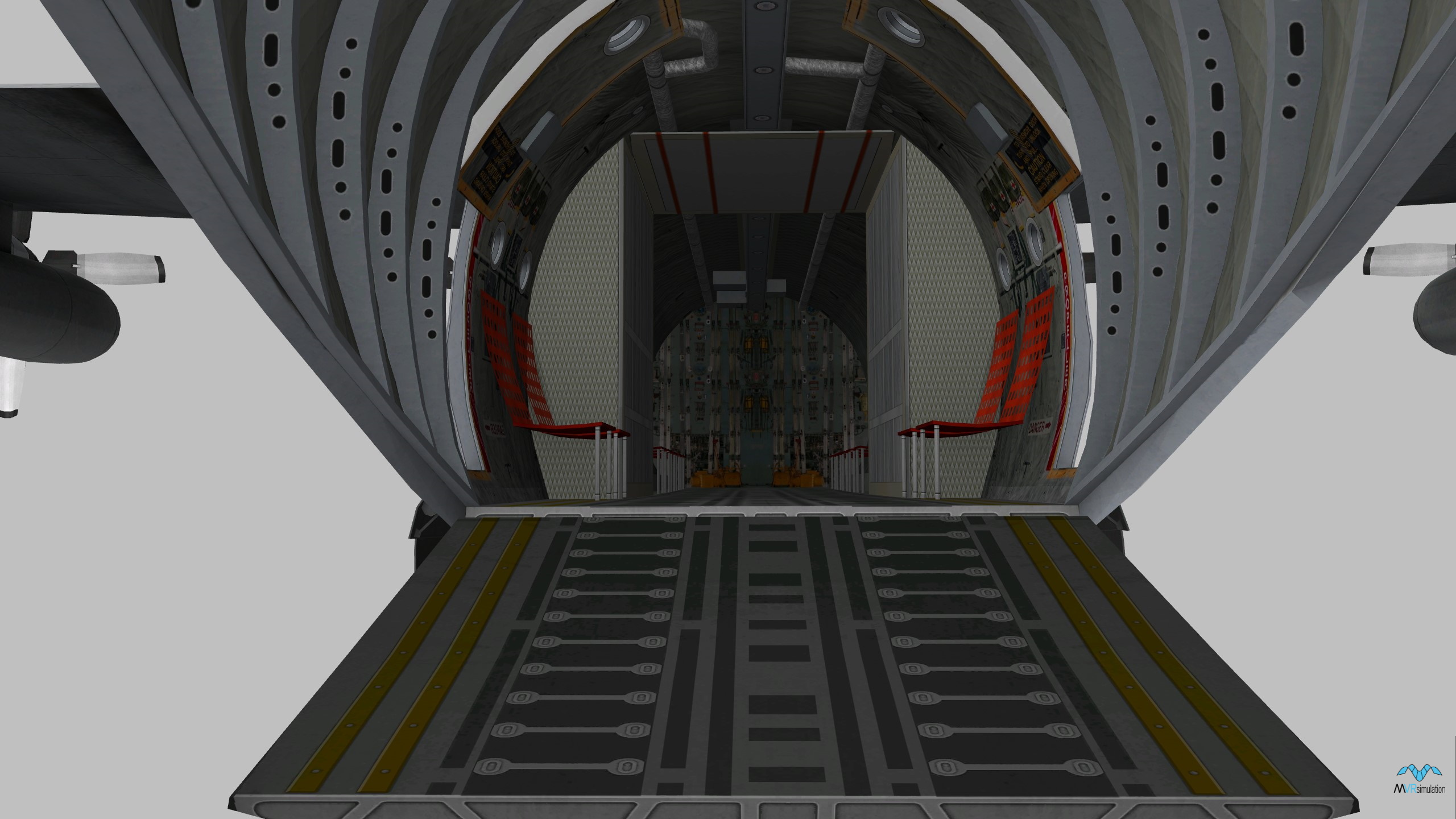 Rear view of MVRsimulation's C-130H2 3D Model with gear and ramp down, jump doors open, and engines off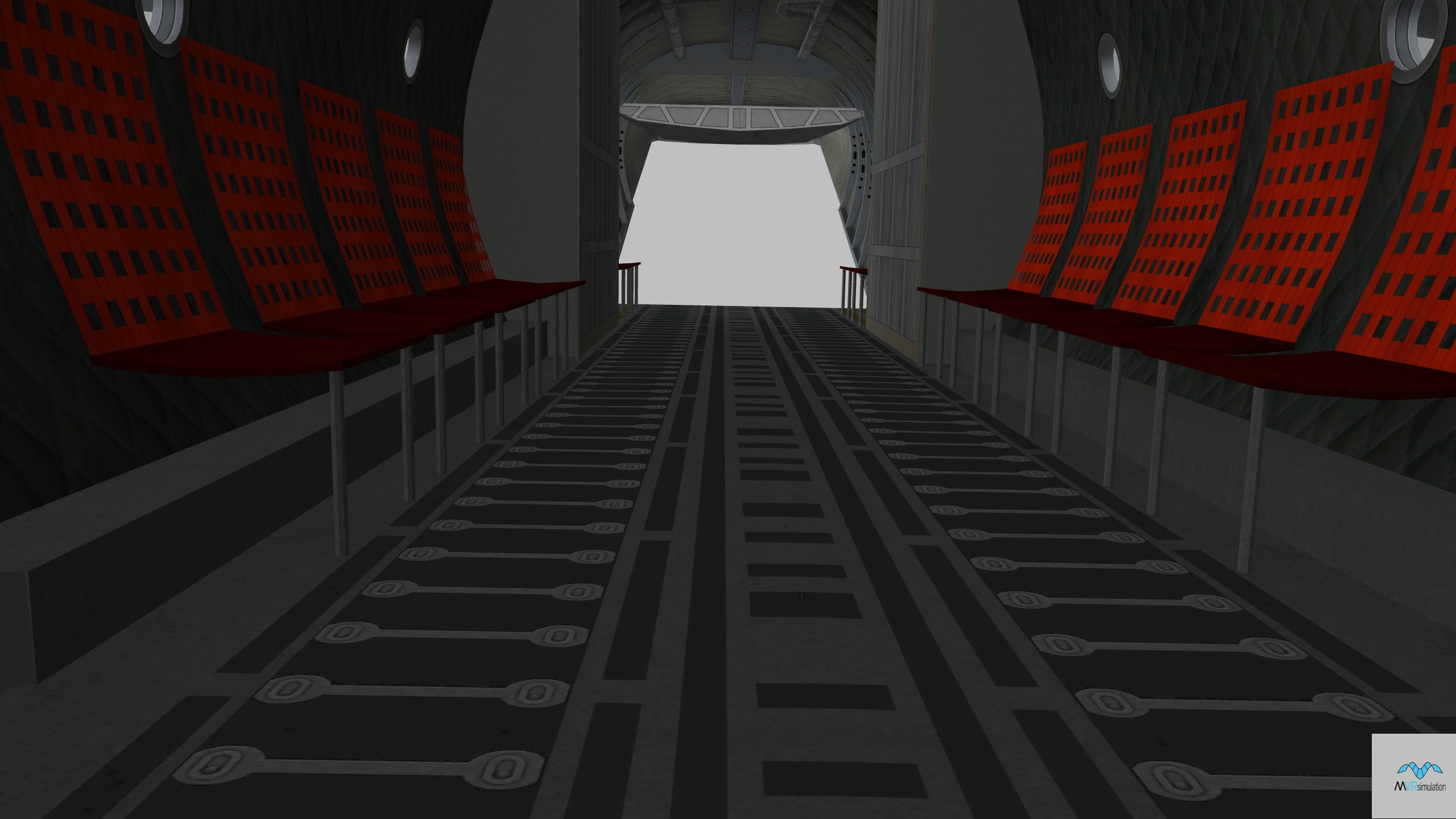 Interior view of MVRsimulation's C-130H2 3D Model cargo area
Category: Cargo / Tanker Aircraft
SISO Enumeration: 1.2.225.4.1.1.1
The C-130H is the main tactical airlift cargo aircraft in use in the U.S. Air Force.
This model is comprised of 46,181 polygons and 172 MB of textures, and contains a modeled cargo area, and articulated flight control parts. It includes switch states for engines, landing gear, left and right jump doors, and rear ramp.
The model is available for download to MVRsimulation customers on active software maintenance. MVRsimulation's models are encrypted and require a hardware dongle to view.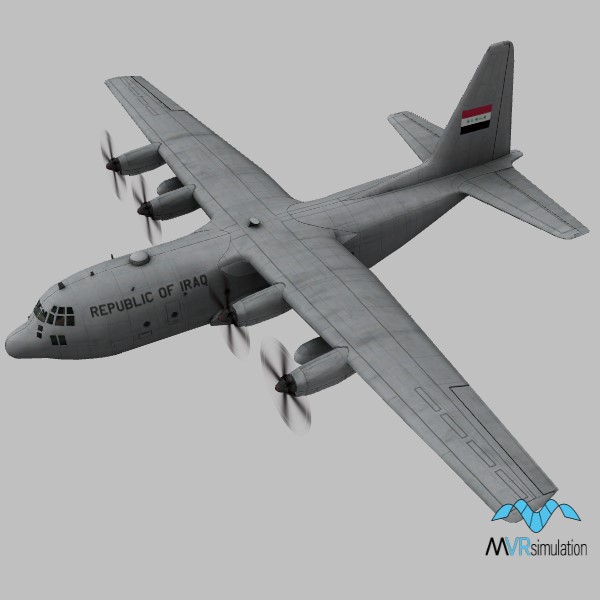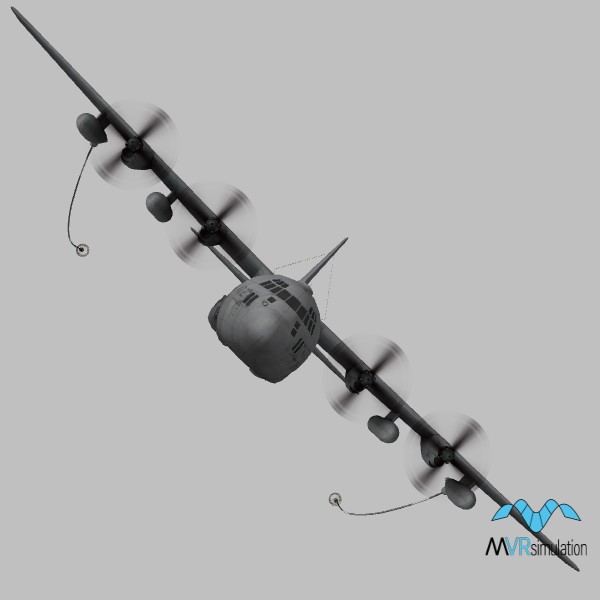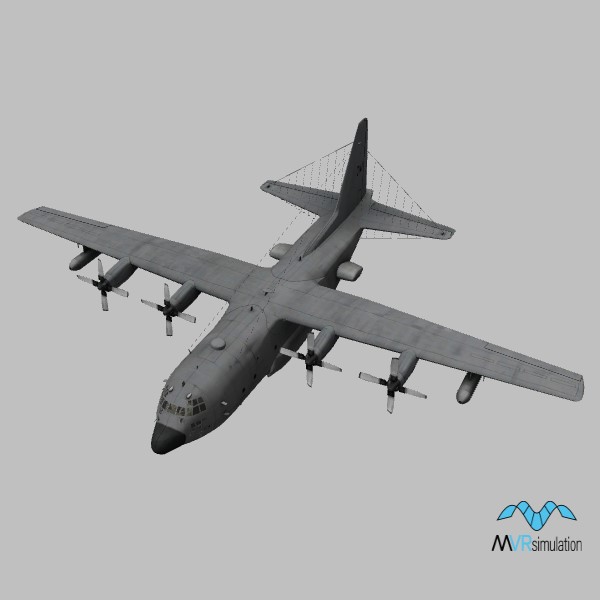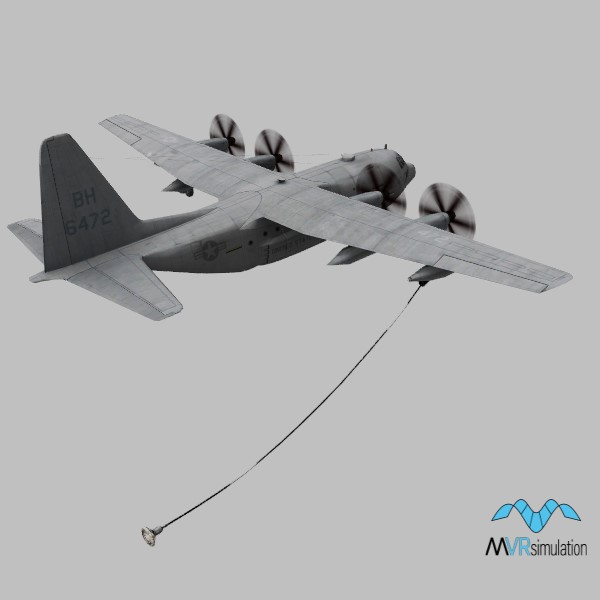 KC-130J-HarvestHawk-30mm.US.grey.hpy