U.S. Army PEO STRI's IEWTPT program
The U.S. Army Program Executive Office Simulation, Training and Instrumentation's (PEO STRI's) Intelligence Electronic Warfare Tactical Proficiency Trainer (IEWTPT) program is a critical enabler of ground combat readiness.
IEWTPT is the primary system that supports the proficiency training and skills sustainment of intelligence analysts and system operators for the Army. It provides a "train as we fight" simulated environment for operators across the various intelligence disciplines - Human Intelligence (HUMINT), Signals Intelligence (SIGINT), Geospatial Intelligence (GEOINT) and All Source Intelligence – enabling operators to build and sustain the mission critical ability to acquire and exploit intelligence data at the individual, crew and collective training levels, in support of mission command and unified land operations.
The cornerstone training device of the IEWTPT, the Technical Control Cell (TCC), uses VRSG visuals to create the necessary environment to provide proficiency training for intelligence personnel. VRSG's high resolution geospecific terrain database simulates real-world locations to facilitate training, supported by 3D models and culture. Similarly, VRSG's ability to stream stimulated organic ISR asset sensor feeds as real-time HD-quality H.264 video with KLV metadata allows intelligence system operators and analysts to exploit intelligence data during training just as they would in real world operations, and allows commanders to synchronize and efficiently utilize intelligence assets.
VRSG has been used by the IEWTPT program across 24 home station sites across the Army since 2009. Most recently, in Q1 2023 the program renewed 73 VRSG software maintenance licenses and one Terrain Tools license, and purchased six additional VRSG licenses.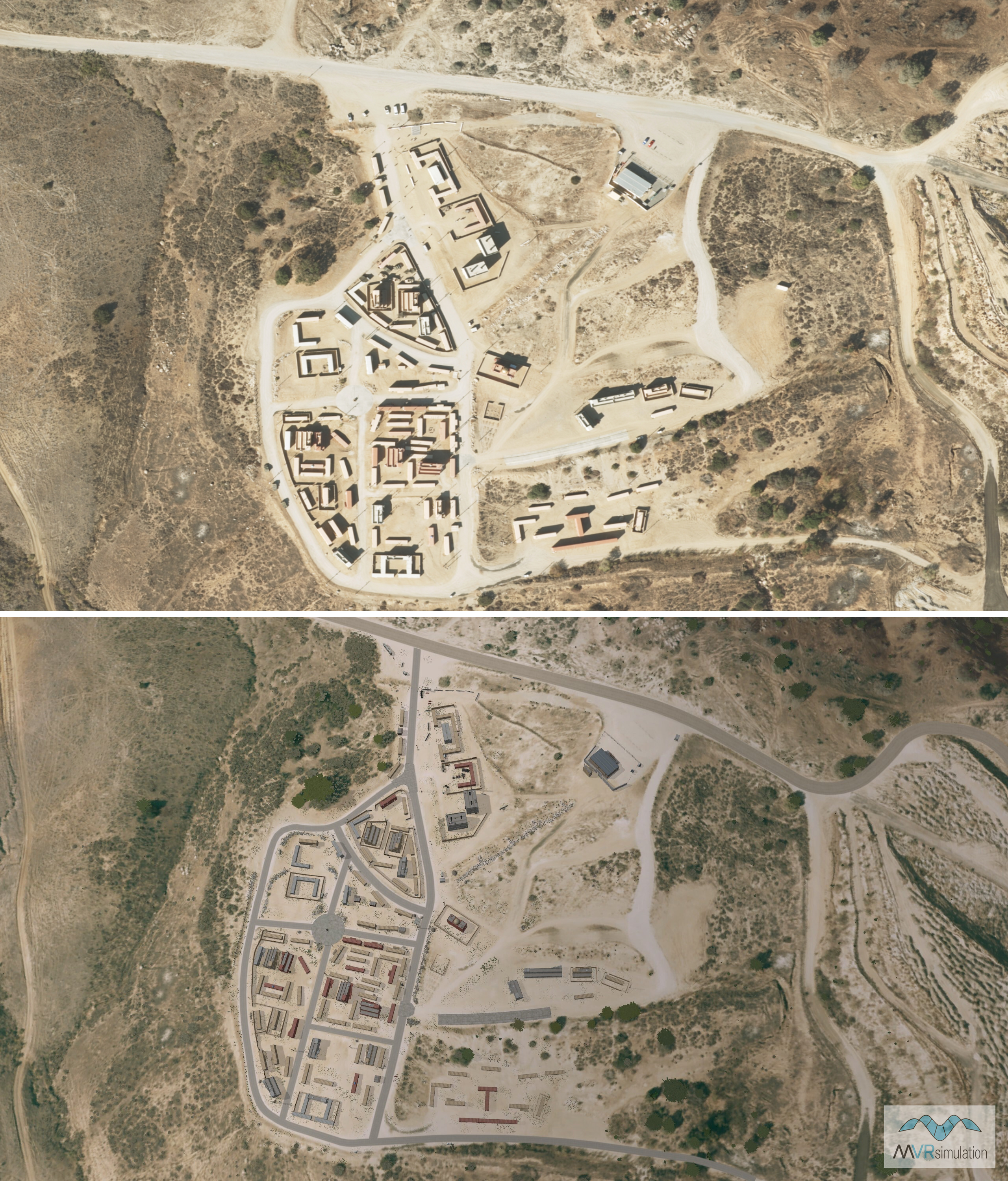 A comparison of Camp Pendleton aerial view, showing aerial photo on top and VRSG image below.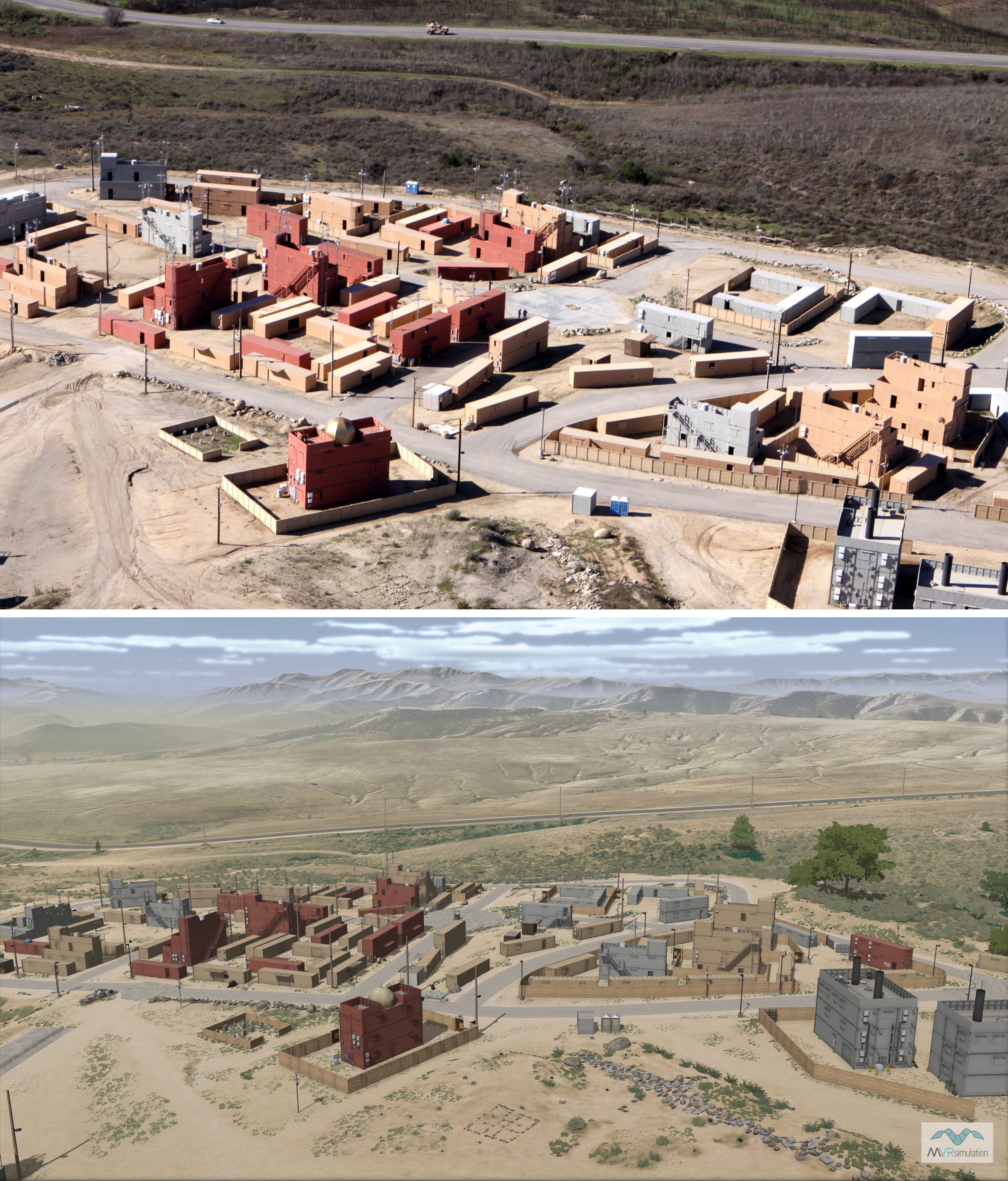 VRSG's geospecific terrain database simulates real-world locations to facilitate training. Top: aerial photo; below: VRSG.
As with all users on active software maintenance, the IEWTPT program has immediate access to all new VRSG terrain and 3D models added to the database at no extra cost. VRSG 3D model library includes 90% of the Combat Air Force Distributed Mission Operations (CAF DMO) list, and 95% of those designated mandatory - the majority with articulated parts, damage states, and accurate physics-based infrared/thermal signatures. This ensures that trainees experience consistent, highly accurate visual 3D models across all platforms engaged in training.